If a Denver Broncos player or players want to use the National Anthem to protest what they perceive as social injustices in this country, their boss John Elway is all for it.
Just don't let that protest crimp the Broncos' ability to win the game.
"We've not had a conversation with it,'' Elway said following the Broncos' joint practice Thursday with the San Francisco 49ers. "My stance is everybody has their right to do what they wish to do and their beliefs are their beliefs. That's why we live in this country. They have the right to display whatever they wish to display.
"I think where we stand, and I kind of stand with the Broncos is that it's OK, we'll respect that, whatever you want to do is fine with us. But the bottom line is that can't get in the way of our main goal. And that is to compete for a world championship. I just don't want that pulling away from our team. Sometimes, that can pull away because obviously it gets a lot of attention.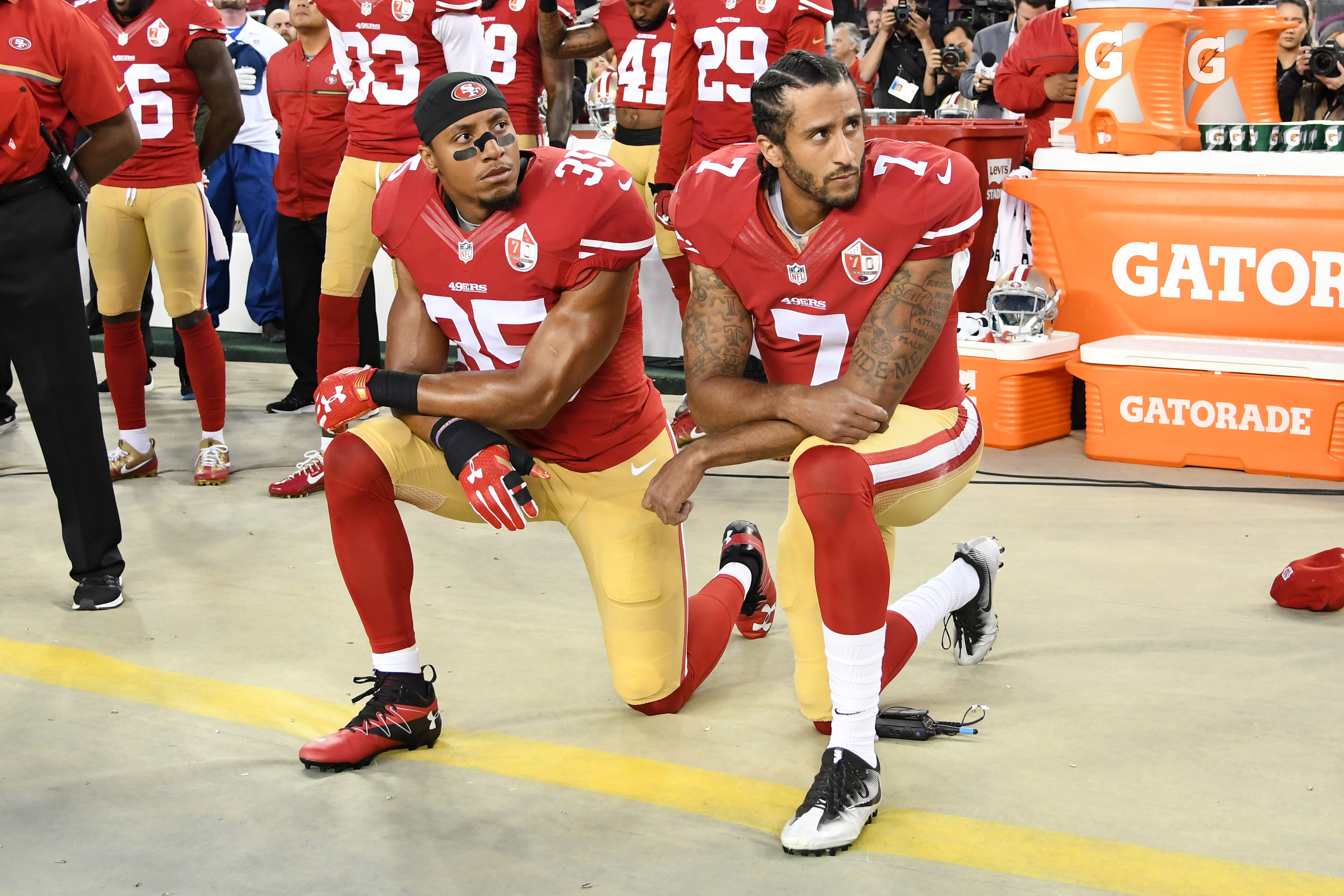 "Therefore, the only thing I would say to our players is make sure it's not hurting your teammates. The questions and everything, the tenor changes with what's going on in these interviews and now you're not talking about our next opponent but you're talking about what's going on in the world, that's not the best thing for our football team.
"My only advice, what I'd tell our players is, I respect where you stand. But when you're doing anything just understand what it's doing to our football team. I want all these guys to understand that we're football first and we want to win football games and if we do that and everything is going to be fine.''
Former San Francisco quarterback Colin Kaepernick started the protest last year by sitting during the National Anthem and his former college teammate, Broncos linebacker Brandon Marshall, followed by kneeling during the playing of the Star Spangled Banner in the first half of last season. Marshall's protest drew passionate and polarizing responses from the public and he has said it was at times a heavy burden to carry.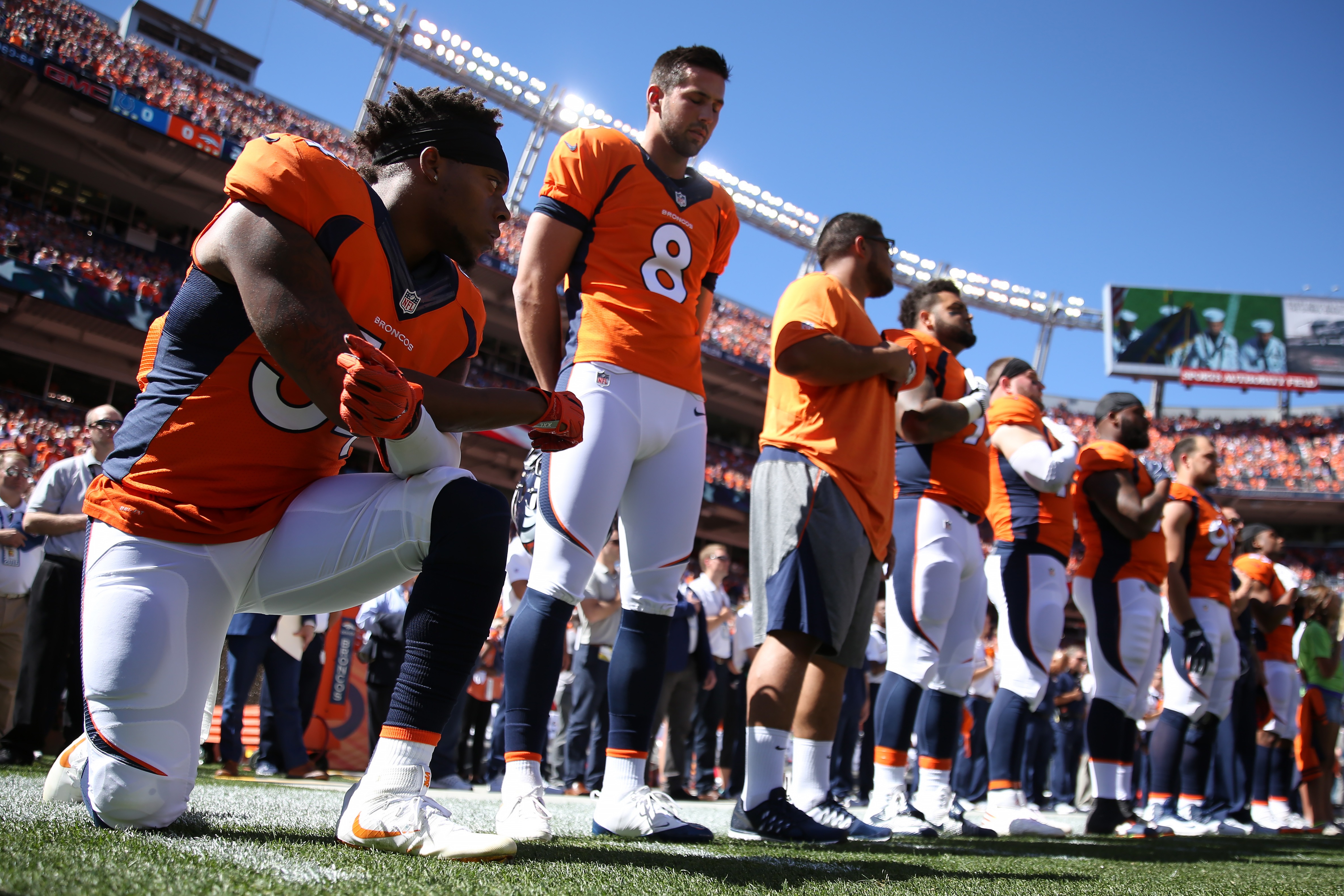 Marshall did not have his best season last year, although blame can be placed on a strained hamstring that forced him to miss five games and limited his effectiveness in multiple others.
"Brandon made a point last year but he carried it forward,'' Elway said. "He didn't make a stand on the field before the games. He actually went out in the community and did something and talked to different people, talked to law enforcement and got involved in the community. I was proud of Brandon in not only did he show his support for what it was last year but also he went out and did something in the community.''
The protest movement was resurrected last Saturday when Oakland running back Marshall Lynch sat during the National Anthem on the same day of the tragedy in Charlottesville.
Lynch's former Seattle teammate Michael Bennett sat during the National Anthem prior to his preseason game Monday.