If not for one little reason, the Denver Broncos moving on from T.J. Ward makes perfect sense.
Start with the fact the deepest position on the Broncos' roster is safety.
Behind Ward, a three-time Pro Bowl strong safety, is second-year free safety Justin Simmons, who has shown tremendous range filling in for the injured Ward during the preseason; second-year strong safety Will Parks; and undrafted rookie Jamal Carter, who has been a larger version of Ward as a dynamic box player during the preseason.
Ward is also 30 years old and in the final year of his contract. Additionally, he's also making decent money in his final year at $4.5 million. None of that $4.5 million is guaranteed so while the Broncos would suffer a $1.25 million dead-cap hit, they wouldn't have to pay him a dollar if they cut him.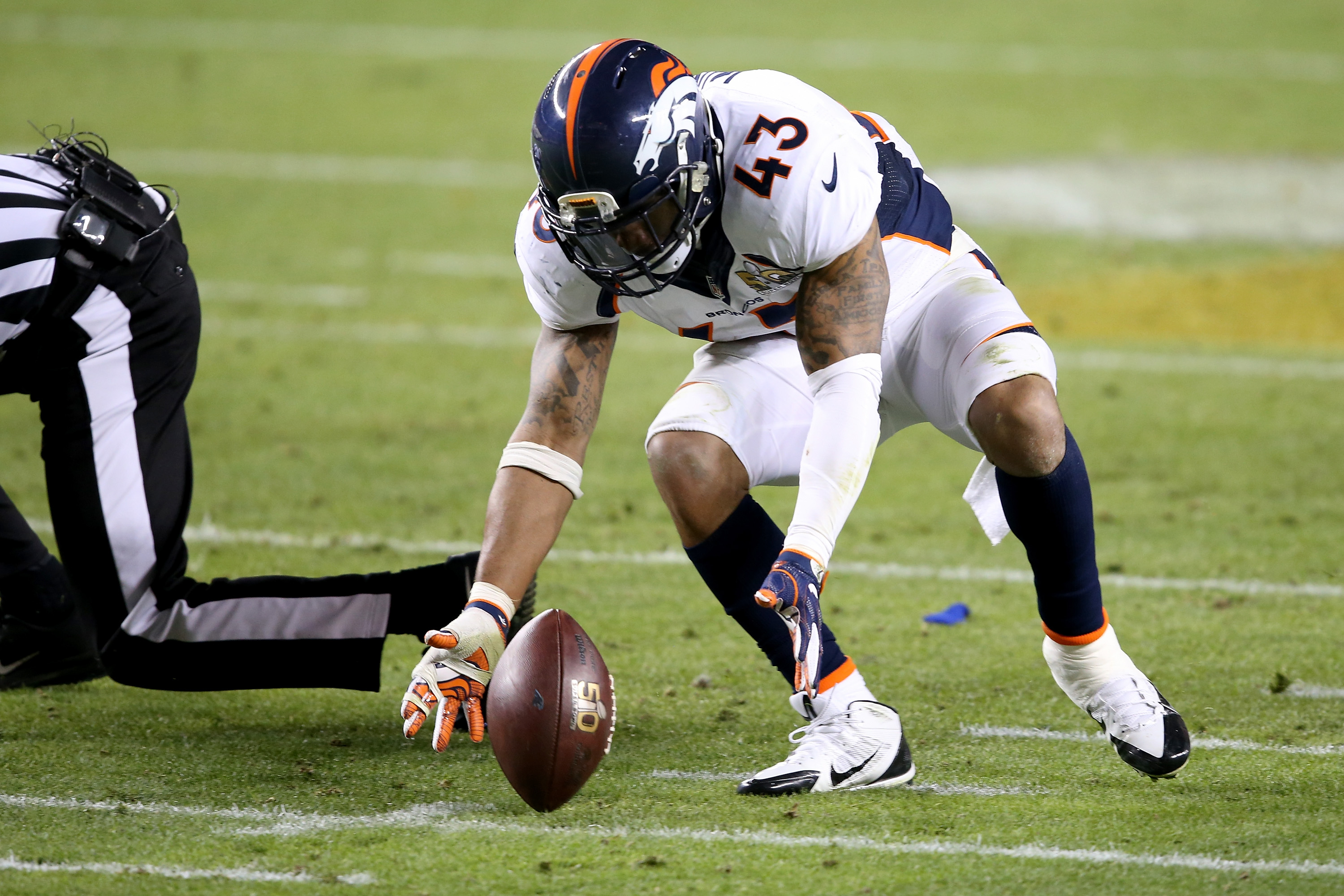 Ward's reckless abandon style of play – which is a big reason why he's such a good player – also makes him vulnerable to getting nicked up. He's missed seven games the past three years and he's been out the entire preseason with a hamstring strain.
And of the two starting veteran safeties who were part of those great-to-good Denver defenses in 2015-16, the Broncos chose to invest in Darian Stewart by giving the free safety a $7 million signing bonus last year and $6 million salary this year.
That all adds up to the Broncos going forward without Ward in 2017.
Because Ward was in such a precarious position, I asked Broncos people at all levels since March if Ward was in trouble of staying with the team, and at every turn, I've been told, no, he's too good of a player.
Which is the one little reason why it doesn't make perfect sense for the Broncos to part with Ward. Actually, there are two reasons. He's still a very good player and he's a big part of the Denver D's edgy, sometimes maniacal personality, along with Derek Wolfe and Aqib Talib.
"I haven't heard that about T.J.,'' Broncos head coach Vance Joseph said when asked if Ward was on the trading block. "He's one of our better players, so I would be surprised if he was, but I have not heard that."
Regardless of the young talent behind Ward, losing him would leave a major hole in the No Fly Zone.
But when Mike Shanahan was in charge of the Broncos' football operations, he said several times near the end of his term in the late-2000s one of the biggest mistakes made in roster building is falling in love with older players. Shanahan himself occasionally made the mistake.
New England's Bill Belichick never does. Look at all the stars not named Tom Brady he has parted with before those quality players were completely finished.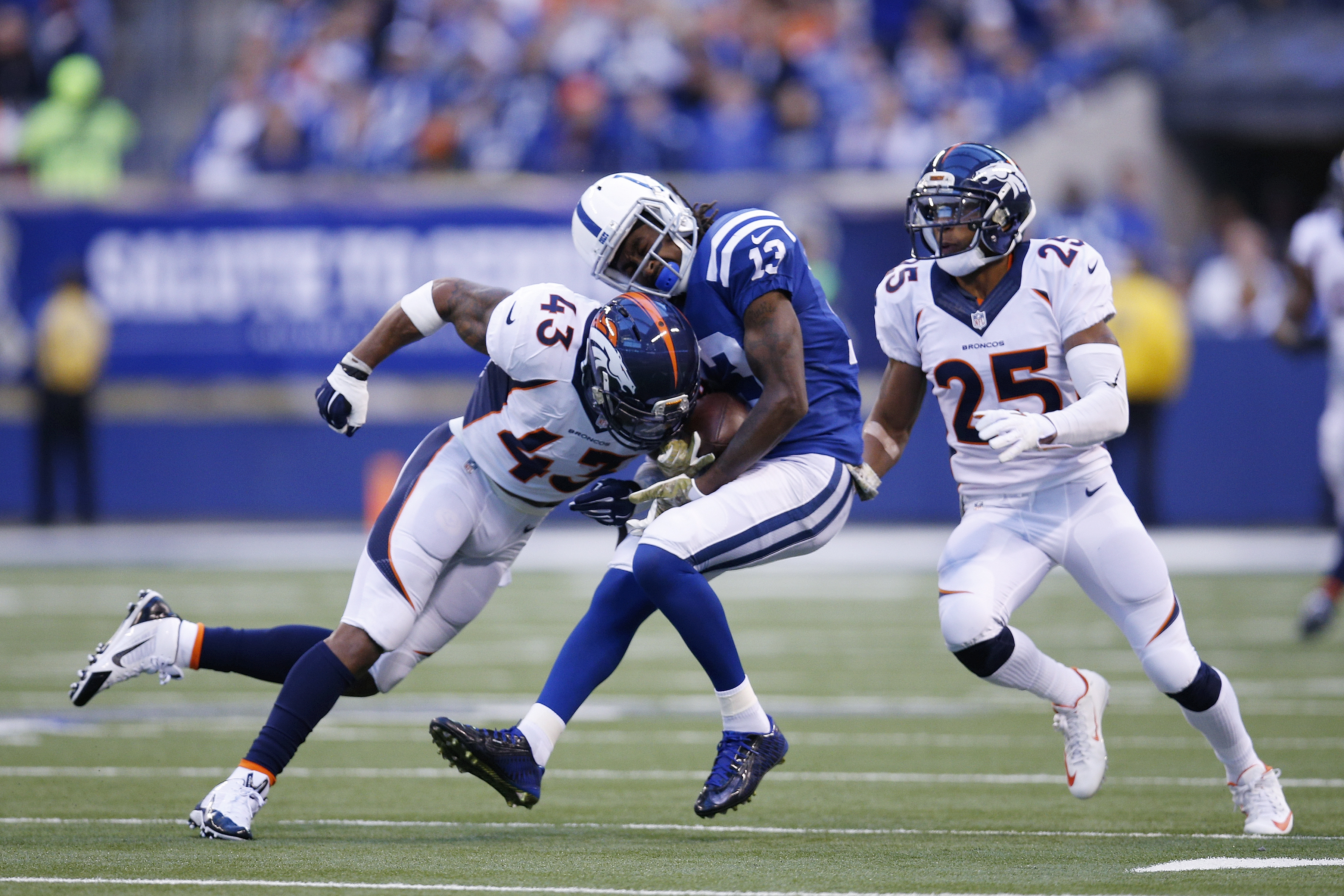 John Elway is the Broncos' general manager now and he knows the job requires removing emotional attachment to players who helped him win Super Bowl 50 and can make cold-hearted decisions.
There was a report Tuesday by the NFL Network that stated the Broncos "have received calls,'' about Ward.
Which sounded like an obvious plant from inside Broncos headquarters in an attempt to generate interest in Ward.
Pro Football Talk reported the Broncos aren't fielding calls on Ward, but making them.
If Ward is cut, many teams will be interested in the strong safety at a reduction from his $4.5 million salary. It's unlikely he has much trade value, though, because of his salary, age and there is never much of a safety market. Maybe the Broncos can get a conditional draft pick.
The Broncos have a little more than $10 million in salary cap room among their top 51 players so they can fit Ward in with no problem. But their cash payroll is heavy and waiving Ward would create flexibility.
The team has other needs, specifically at defensive end and backup quarterback. But nowhere else than at Ward's safety position are the Broncos so loaded with young talent.