Stop with all the talk about changing quarterbacks.
Well, you can talk about it, but it won't sway Broncos head coach Vance Joseph.
Trevor Siemian remains the Broncos' quarterback.
The Broncos' offense has ranged from lackluster to pitiful the past four weeks. Its shutout Sunday in a 21-0 loss to the Los Angeles Chargers was the first time the Broncos had not scored in nearly 25 years.
Yet, Joseph isn't bailing on the guy who leads his offense.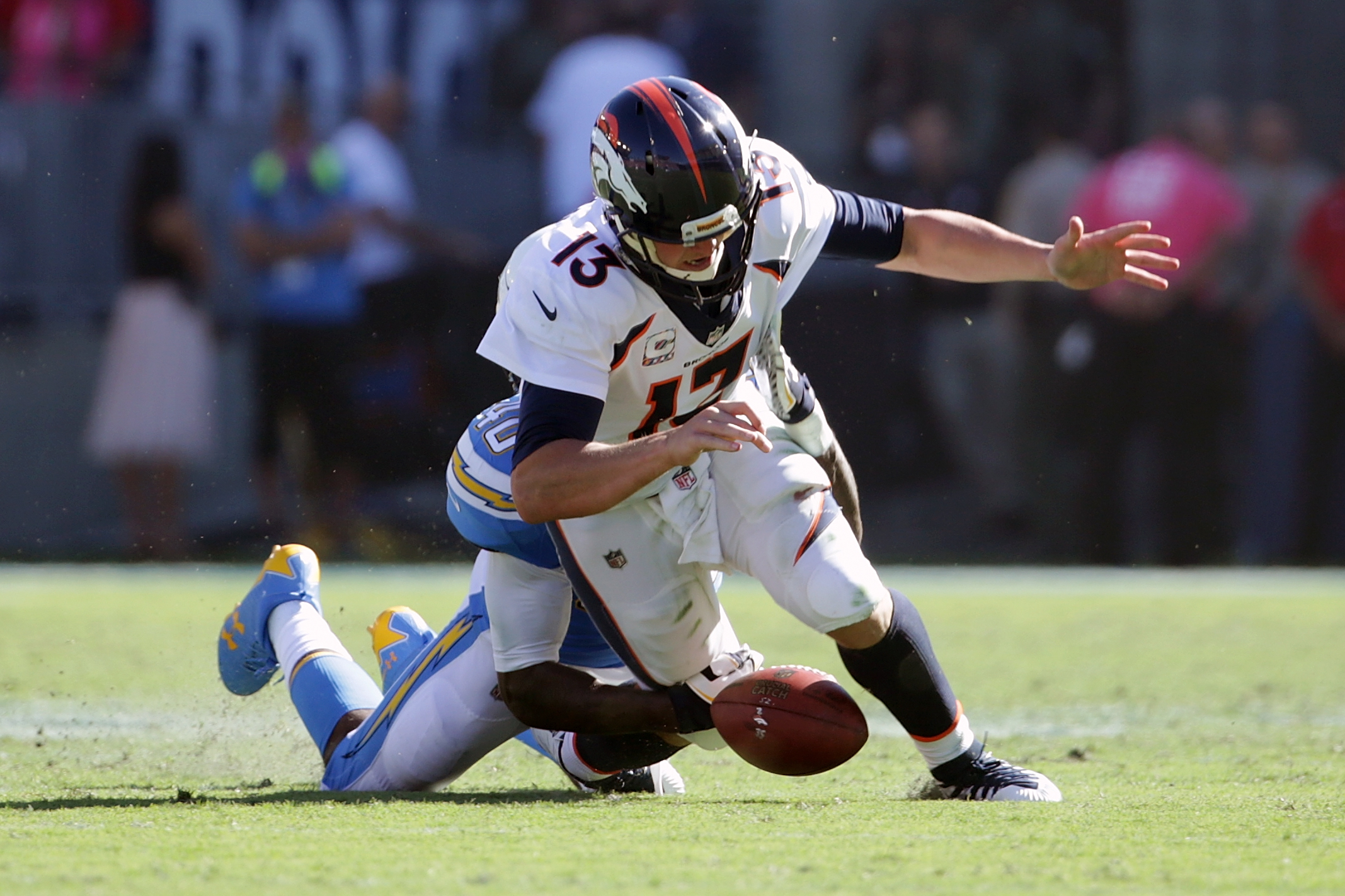 "It's not what I've seen from Trevor, it's the entire unit,'' Broncos head coach Vance Joseph said at his day-after press conference Monday. "No one's perfect. He can't play well if he's not being protected in certain spots. He hasn't been perfect either and he can play better, absolutely. But it's not a Trevor problem. It's a unit problem.''
So, if they're not switching quarterbacks, how are the Broncos going to get better between now and next Monday Night against the Kansas City Chiefs?
It would help if their average distance on third down was not 8.6 yards, as it was against the Chargers. That will make virtually every quarterback ineffective.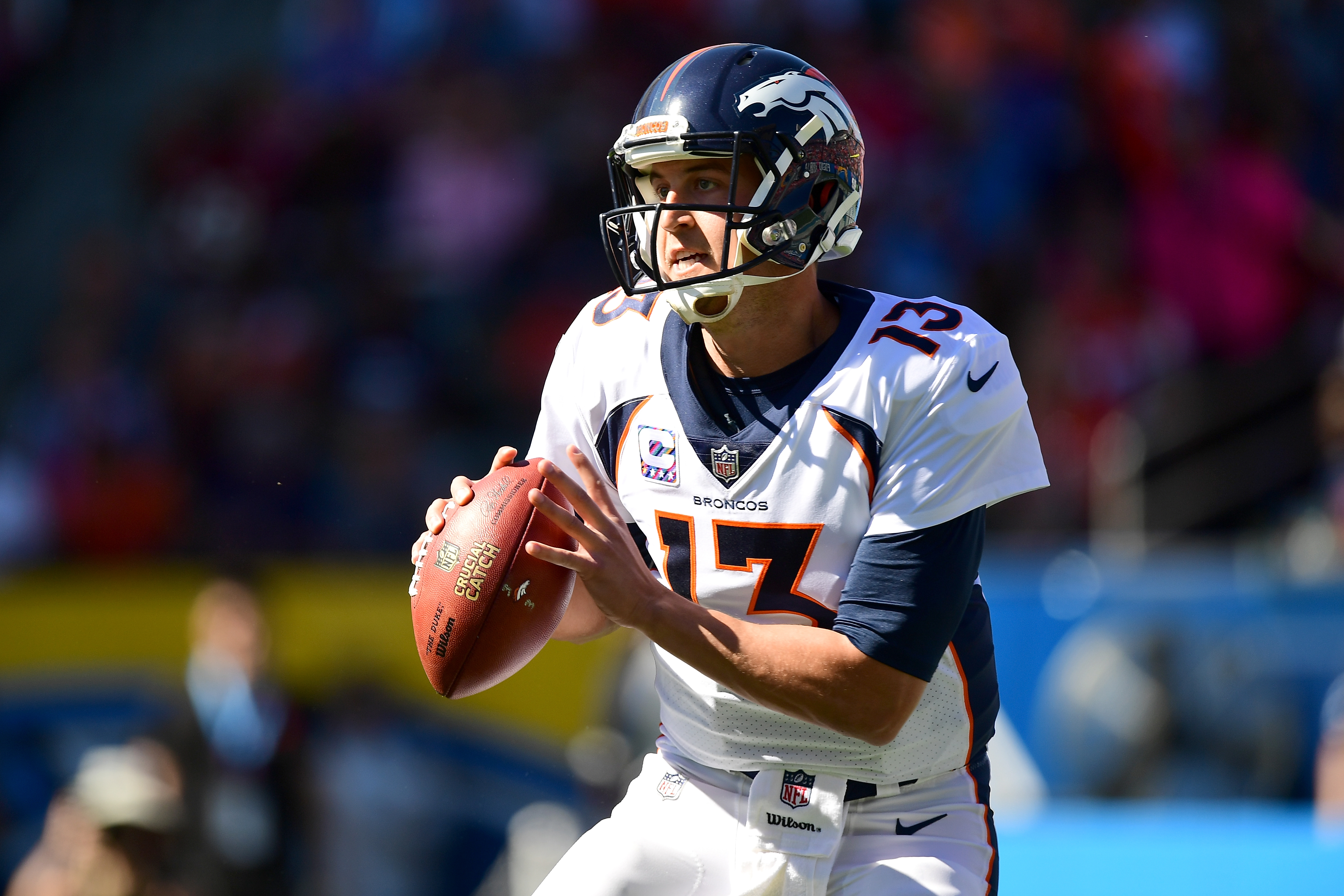 Joseph said he was going to try fewer meetings and more on-field work. They might get receivers Emmanuel Sanders, Isaiah McKenzie and Cody Latimer back from injury and right tackle Menelik Watson may return also.
Better players and an adjustment in preparation should help.
Siemian was not inept as luckless. He completed 25 of 35 passes Sunday. He had long a completion to A.J. Derby wiped out by a lost fumble and longer one to Demaryius Thomas cancelled by penalty.
This is why Joseph is also not critical of offensive coordinator Mike McCoy.
"I trust Mike to call plays,'' Joseph said. "Again guys, when you watch the tape, the plays are there to make. It's execution. It's individual play from time to time. I'm not down on the play-calling, by no means. There are plays to be made on tape. What we're doing offensively, I feel good about."
Perhaps, the defense can help a little more. You know, force a fumble for the first time this year. That's right, Denver is one of three teams this season that has yet to recover an opponents' fumble.
The Broncos are an alarming -8 in turnover margin this season. With that kind of poor turnover work, they're lucky to be 3-3.
"We just have to worry about ourselves,'' said Broncos cornerback Chris Harris Jr. "We have to worry about being better and try to give up zero points. We can be more dominant and make more turnovers. That's the only thing we're trying to focus on ourselves and what we can do. We can't control what the offense does. That's on them. They meet in a totally different room than us. We have to control what we can control on defense and try to be more dominant."