The Denver Broncos' head coach won't let his own opinions stand in the way of what his players choose to do during the national anthem, but he hopes next weeks' games can be more about football than politics.
"Hopefully we can move past this and play football, because politics and football don't mix in my opinion. I am a football coach, they are football players, and our job is to win football games. Hopefully we can get back to that this week," Joseph said in a media availability Monday.
The Broncos lost to the Bills on Sunday 26-16.
Before the players took the field in Buffalo, about half the team knelt down during the singing of the Star Spangled Banner.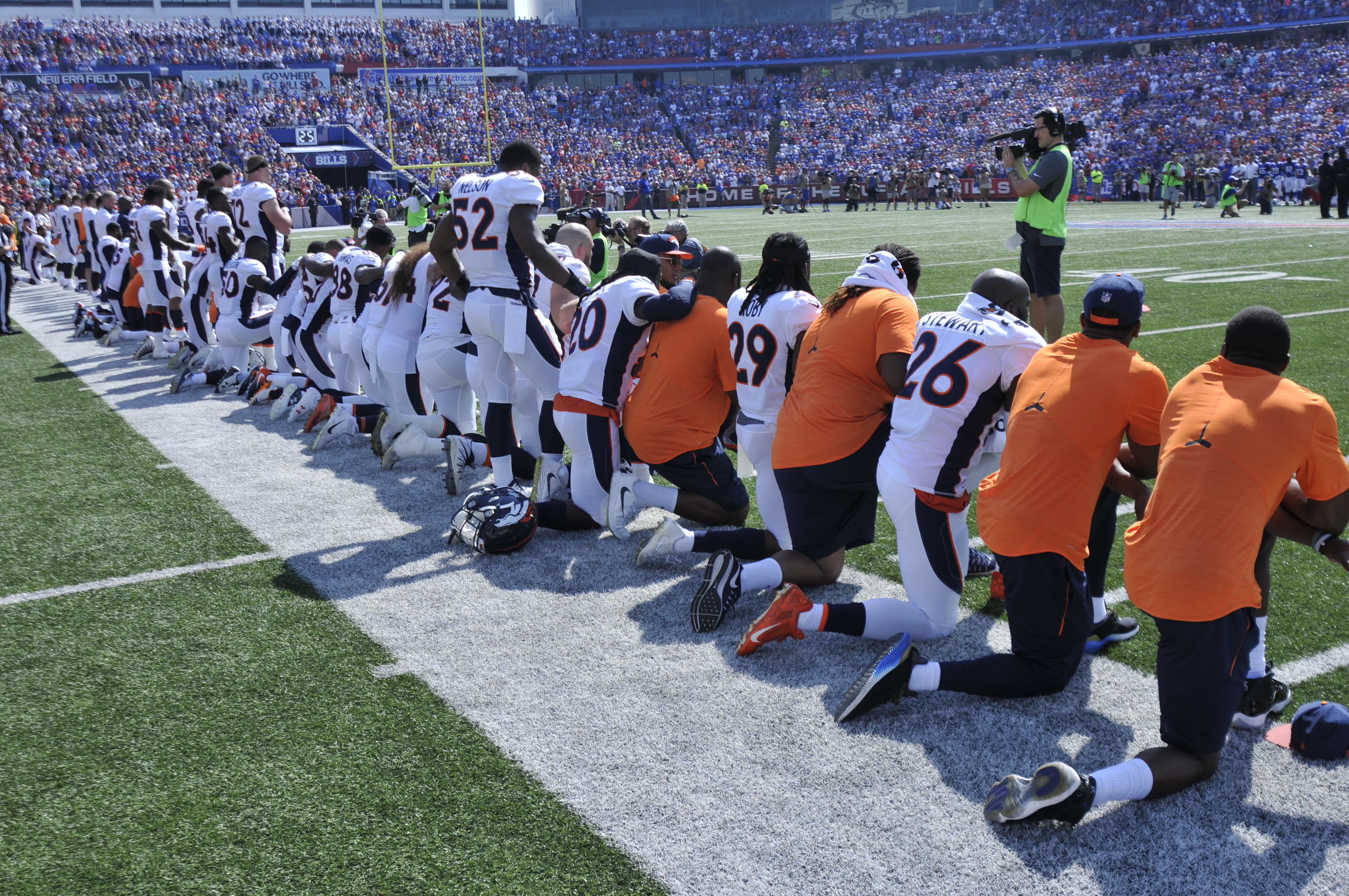 A mix of players from nearly all the NFL teams knelt in some form during the playing of the national anthem.
The reason for the protests stemmed from the President's tweet (and later, comments) that NFL players who don't stand for the anthem should be fired or suspended.
If NFL fans refuse to go to games until players stop disrespecting our Flag & Country, you will see change take place fast. Fire or suspend!

— Donald J. Trump (@realDonaldTrump) September 24, 2017
"Obviously the comments, they bothered the players. They bothered the entire league, I should say," Vance said Monday. "Not just our players. They were upsetting comments."
Despite the choice of some of his players to take a knee, Joseph told reporters on Monday his personal views of the suspect.
"My view hasn't changed with this. I believe in standing for the Anthem. That's just my personal belief. And I was raised that way, I believe in that. The flag and the Anthem mean a lot to me as far as the freedoms we endure every day as U.S. citizens," he said. "So it's important point for me to stand. But that said, our players have the right to a peaceful protest. That's their right as U.S. citizens."
"I think we've dug too deep into it being a football distraction. I'll tell you this: I think it should be a separate issue. It should not be a part of what we're doing on Sundays. That's my personal opinion, but again I don't think it's a big deal once the ball is snapped. It's about the best teams playing the best football that day and winning the football game. That's what it's about," he said.