A local couple will be celebrating no matter the score tonight.
Just before kickoff in what will no-doubt be a critical AFC West showdown for the Broncos and Chiefs, Robbie Higgins proposed to his girlfriend Rachel Nankervis.
Before popping the question, Higgins got everyone together for a family photo, and said "I love the Broncos, but I love you more."
She said yes!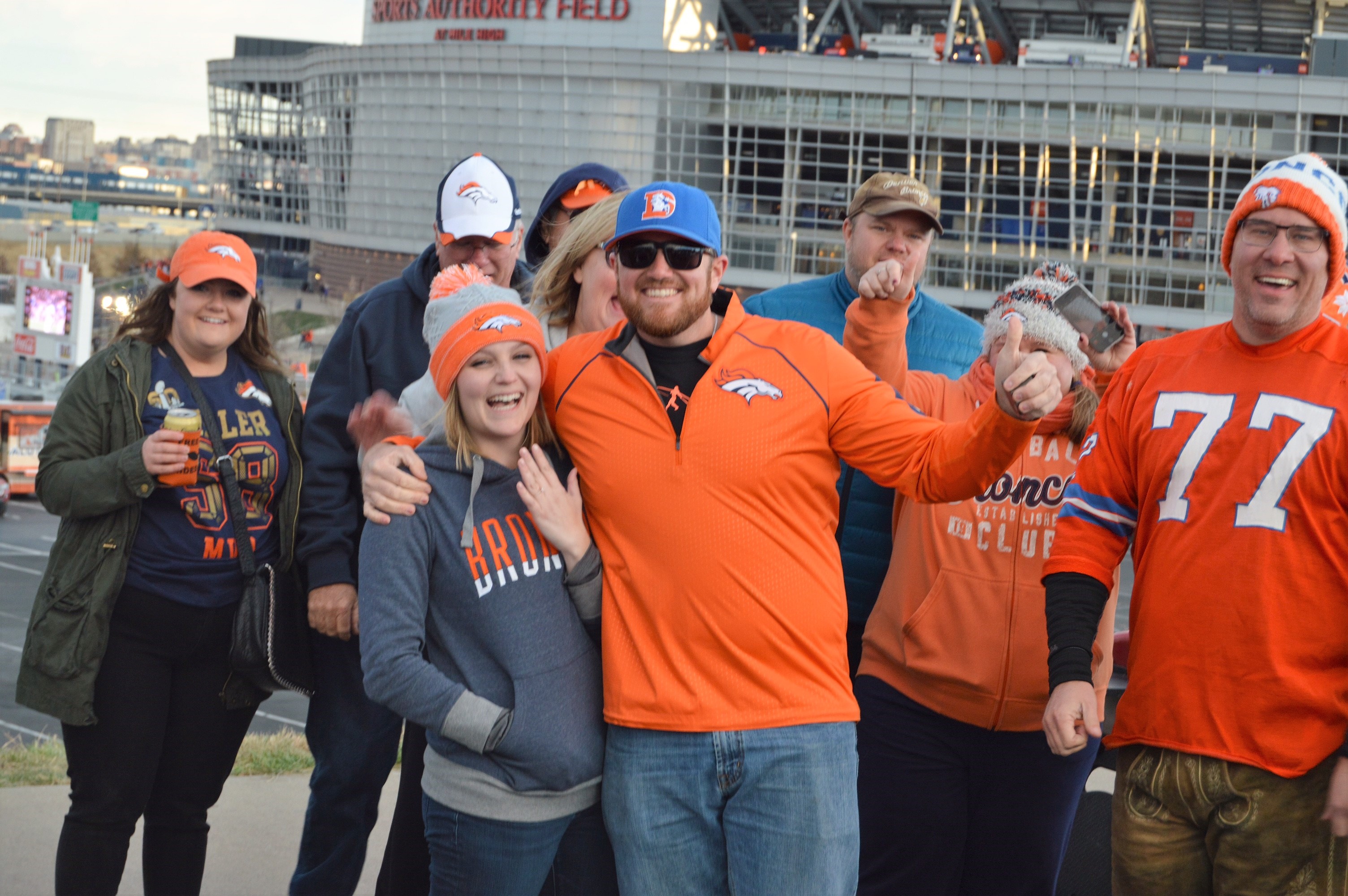 The couple had been together for a year and a half, but their commitment to the Broncos predates them; Higgins' family have had Broncos tickets since 1965.
Congratulations to the soon to be Mr. and Mrs. Higgins, and GO BRONCOS!