From actors and actresses to comedians, MMA fighters and various athletes, the Denver Broncos have plenty of celebrity fans. Here's a list of seventeen of the NFL team's most famous supporters.
1. Chauncey Billups
Former NBA All-Star Chauncey Billups grew up in Denver and played for the University of Colorado. He describes himself as a "lifelong" Broncos fan. "John Elway's done a phenomenal job," Billups told the team's official website last year. "[He's] one of my friends, I'm so happy for him." On "NBA Countdown" in June, Billups said the Broncos are the greatest team in NFL history.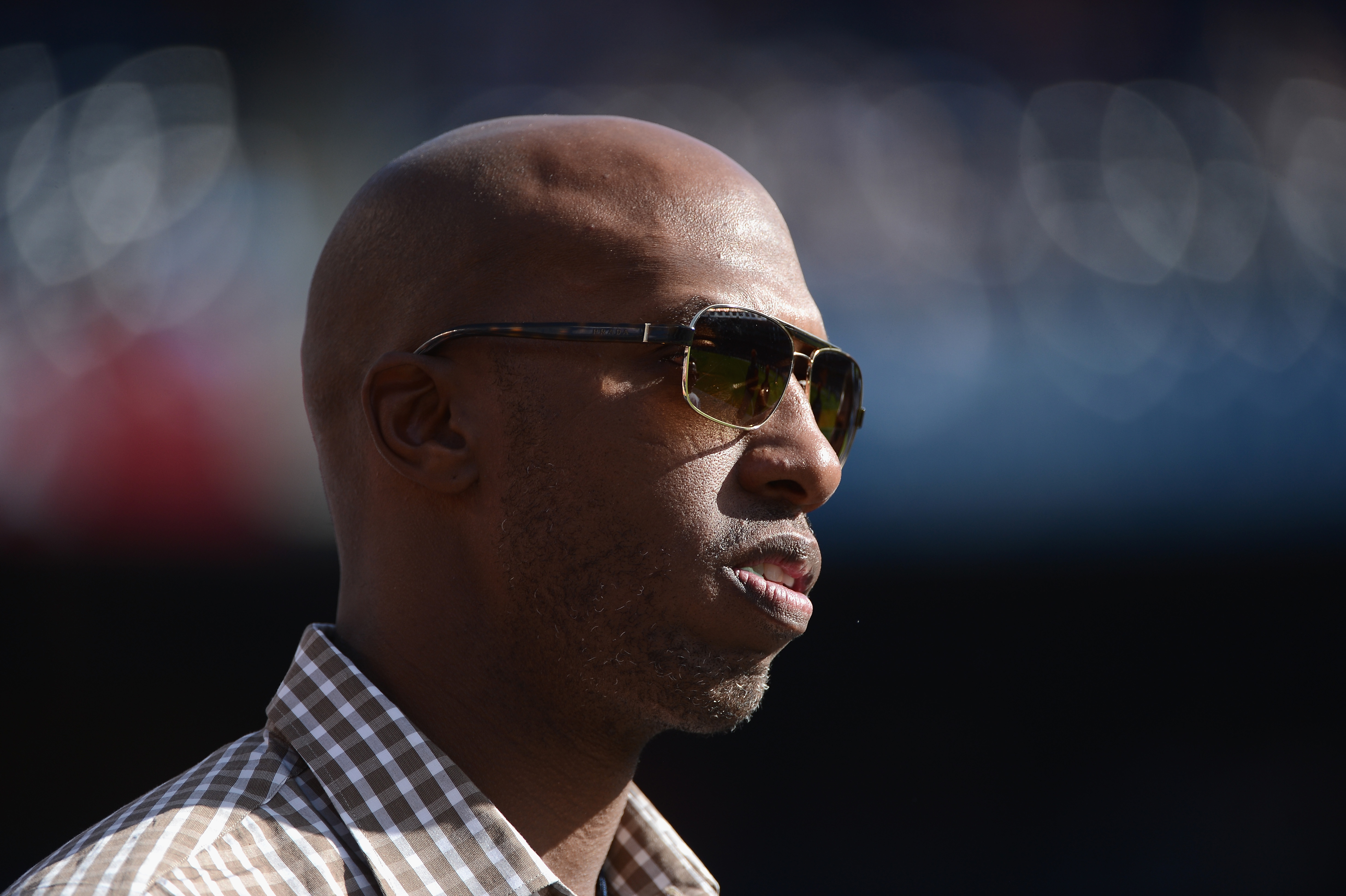 2. Tim Tebow
After a wild season with the Broncos in 2011, Tim Tebow was traded to the Jets for a mere seventh-round pick and Denver signed free agent superstar Peyton Manning. Despite being dumped by Denver, Tebow still pulled for the Broncos when they played the Panthers in Super Bowl 50. "I'm kind of partial rooting for them," Tebow said during an appearance on "The Ellen Show."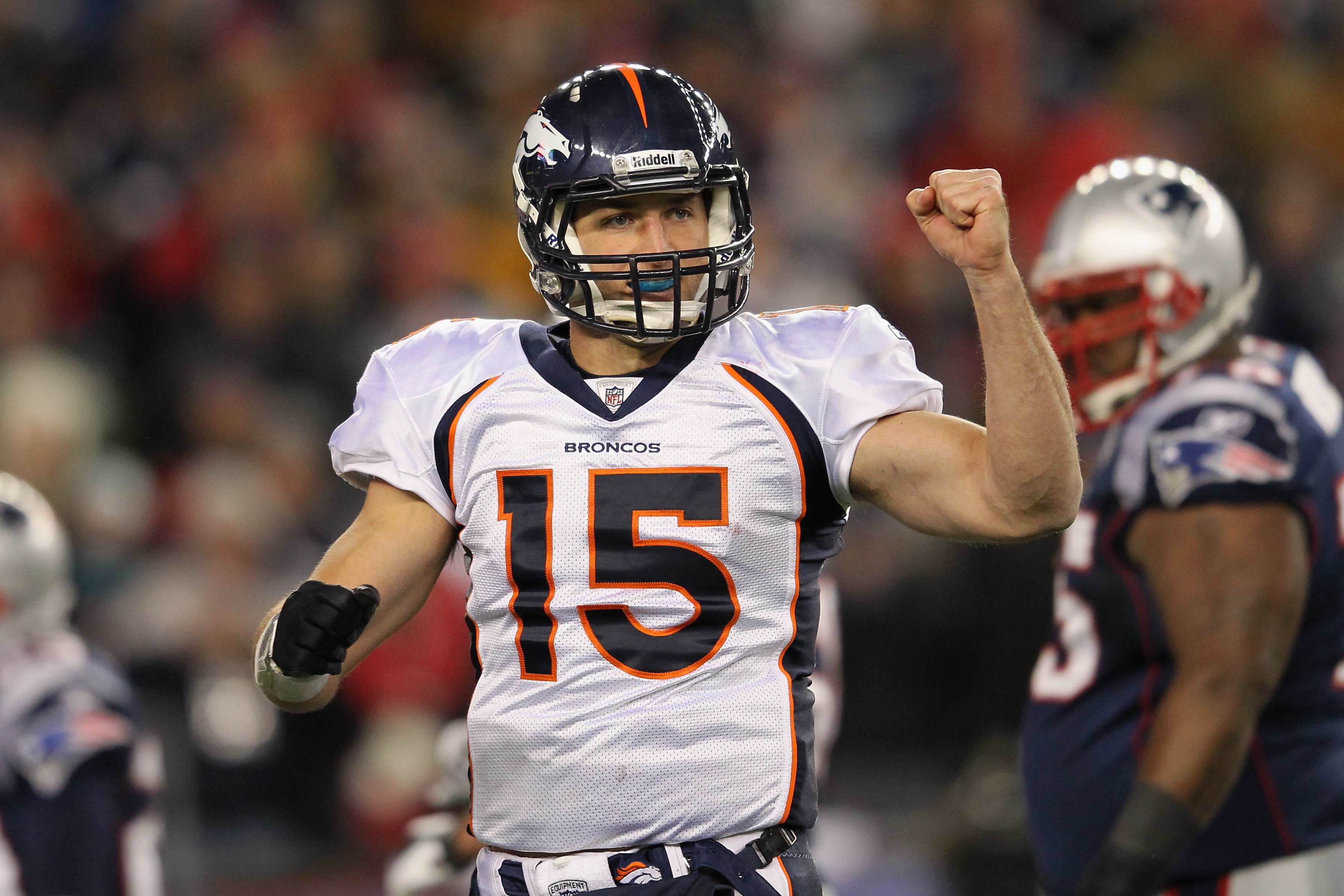 3. Lindsey Vonn
Olympic gold medalist skier Lindsey Vonn has lived in Colorado since she was 12 years old and she's been a Broncos fan ever since then. Vonn has spent time with linebacker Von Miller in the past and she told the team's official website last year that the Broncos are "a great team, so it's fun to watch them."
4. Don Cheadle
Actor, filmmaker and author Don Cheadle has made it no secret to those that follow him on Twitter that he's a Broncos fan. Cheadle went to high school in Denver and he spoke about the "Orange Crush days" and former coach former coach Dan Reeves during an appearance on NFL Network, so he's clearly not a bandwagon fan.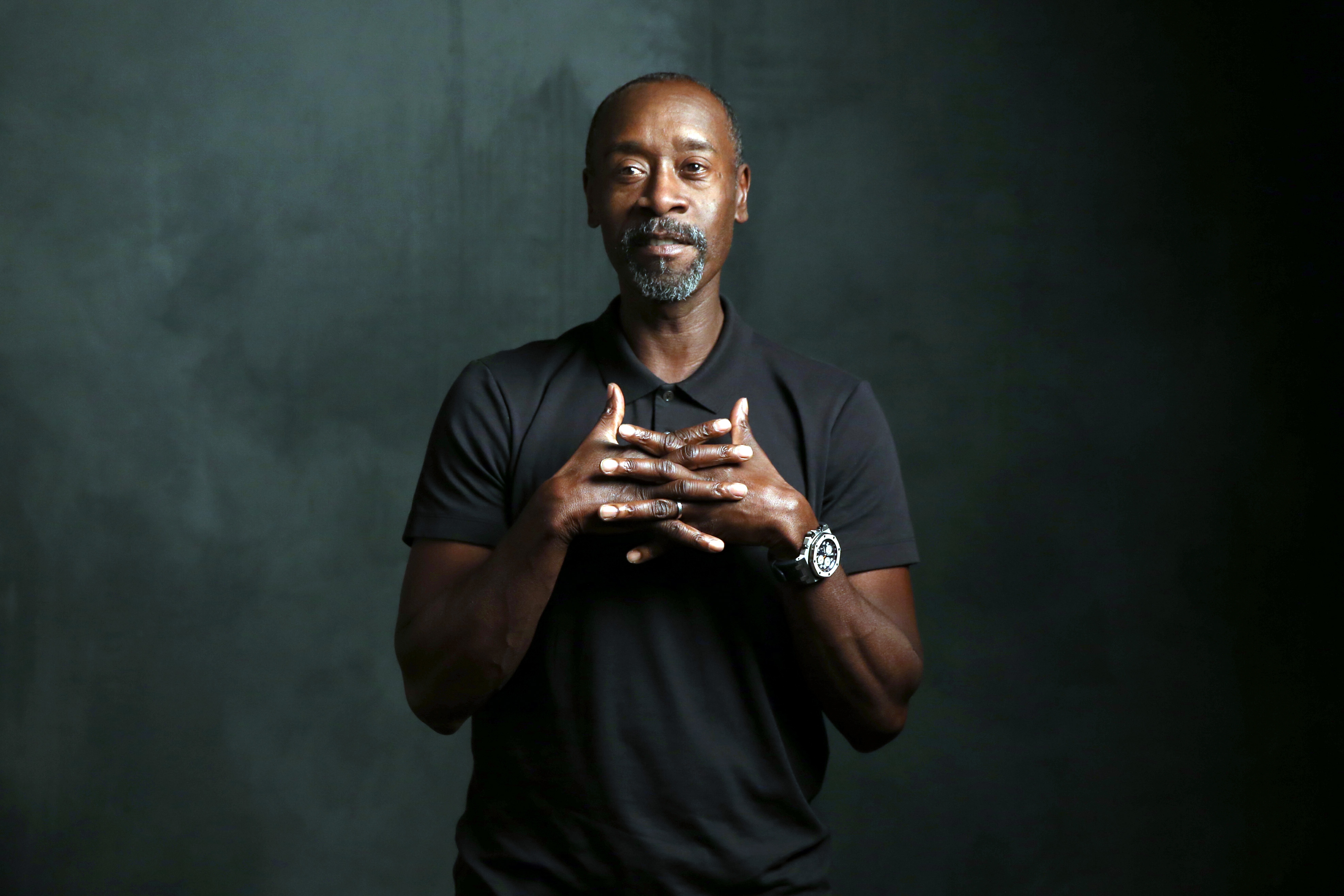 5. Holly Holm
Mixed martial arts fighter Holly Holm told the team's official website last year that her parents "were always" Broncos fans so she grew up watching the team. "We went up to a Broncos game, and it was actually John Elway's last regular season game before they won their back-to-back Super Bowls," Holm said. "That was a cool game to be at and I've followed them ever since."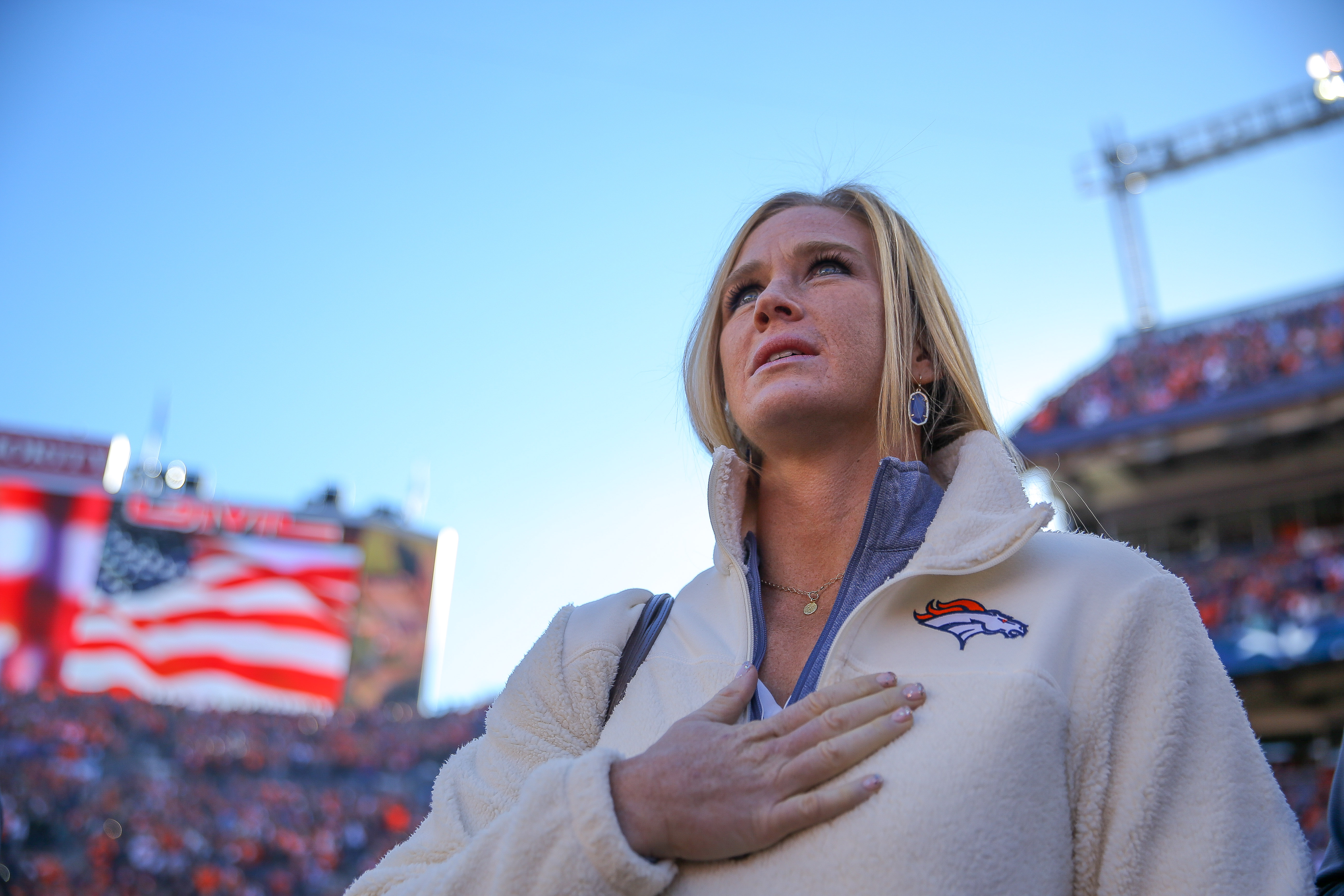 6. Kyle Busch
Stock car race driver Kyle Busch is a "longtime fan" of the Broncos, according to Fox Sports. Busch has attended several games in Denver over the last few years and it's very easy to tell from his Twitter page that he loves all things orange and blue.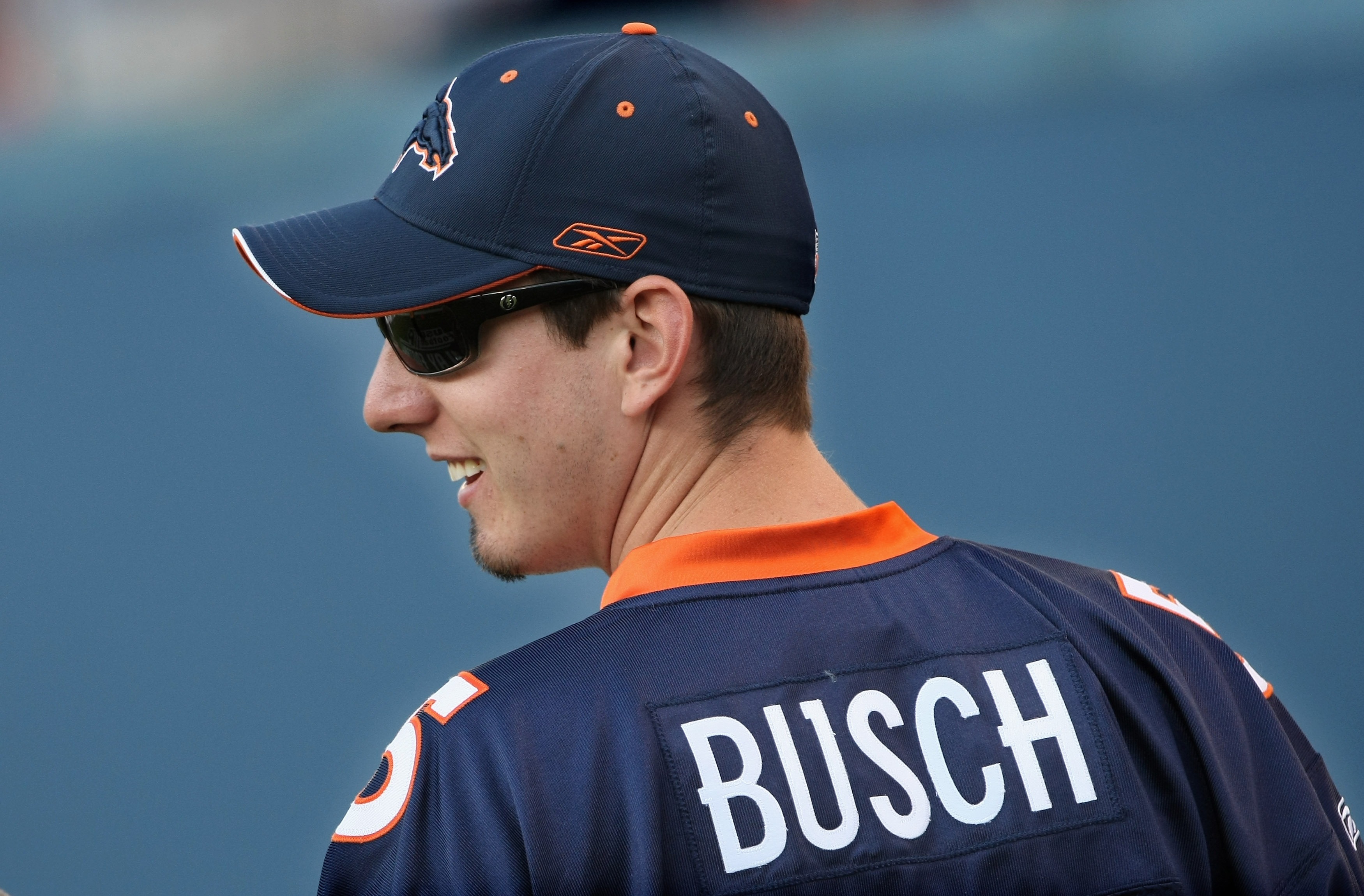 7. Jessica Biel
Actress Jessica Biel grew up in Boulder and she tweeted "Yeah Broncos!!!! It's our year!!!!" back in 2014. Denver didn't win it all that season, but they did defeat the Panthers in Super Bowl 50 one year later.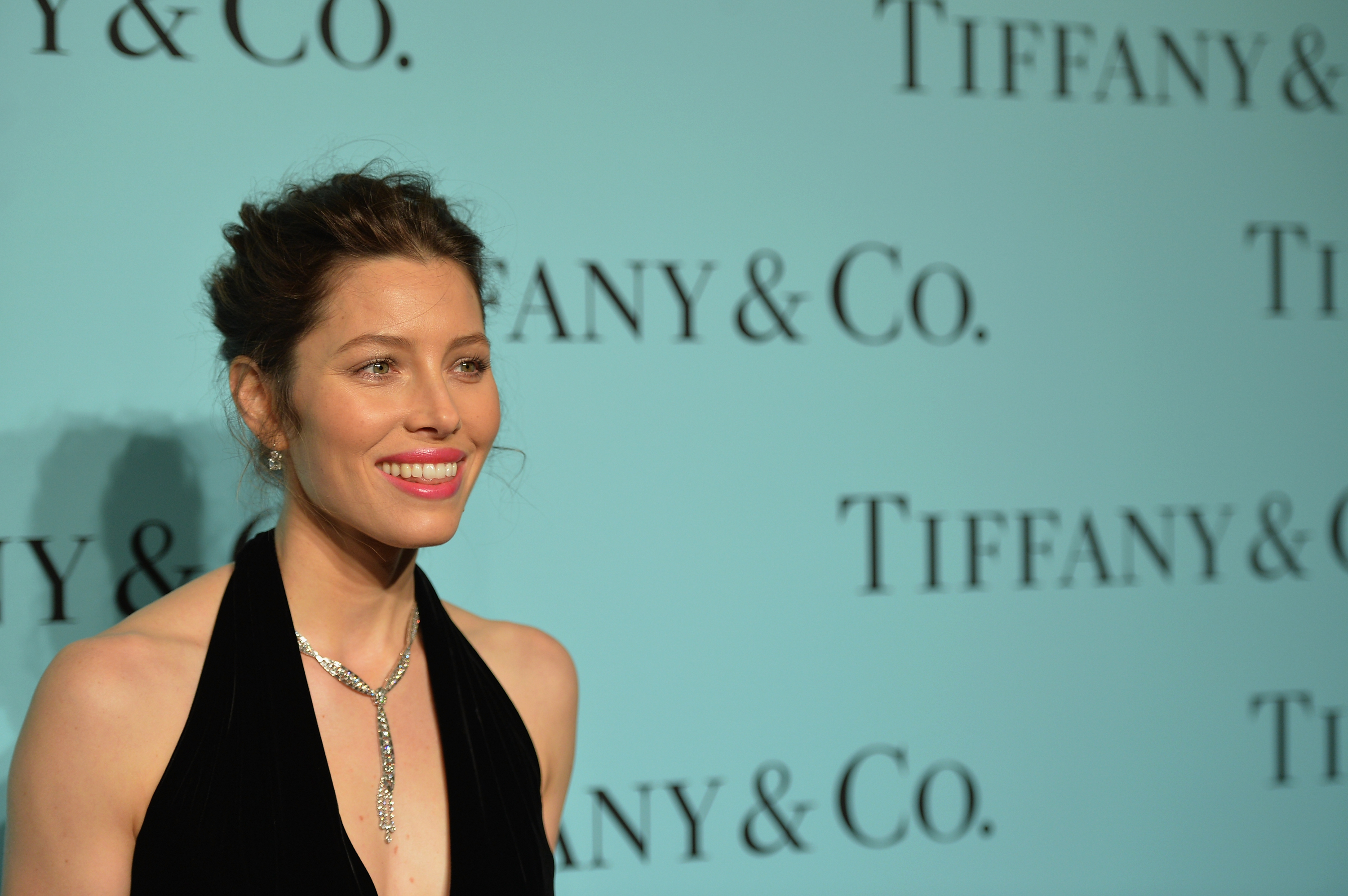 8. Kate Hudson
Actress Kate Hudson has made it known on Instagram that she's a big Broncos fan. "I grew up in Colorado. So when Peyton Manning found his way [to] the Broncos, our whole family was like aaaah!" Hudson told the "TODAY" show last year. Hudson attended Super Bowl 50 and posted "And then…..we won!!!!!!" on Instagram following Denver's victory.
Conflicted 😐 #GlovesAreOff #Broncos #Bengals (More in stories😳)
A post shared by Kate Hudson (@katehudson) on
9. Goldie Hawn
The mother of Kate Hudson, it's only logical that Goldie Hawn is also a Broncos fan. She tweeted a video celebrating the Broncos' win in Super Bowl 50 with the caption "Congrats! #Broncos so happy for you #PeytonManning and the amazing team!"
Congrats! #Broncos so happy for you #PeytonManning and the amazing team! pic.twitter.com/VdP6c0wLvP

— Goldie Hawn (@goldiehawn) February 8, 2016
10. Kurt Russell
Broncos fandom runs in the family. After the Broncos won Super Bowl 50, Hawn tweeted "Kurt is out of his mind happy! Champagne time!" with a video of Kurt Russell showing off his signed Peyton Manning jersey. "That's right, that's right," Russell exclaimed.
Kurt is out of his mind happy! Champagne time! pic.twitter.com/XV4NdCCYB0

— Goldie Hawn (@goldiehawn) February 8, 2016
11. Tim Allen
Tim Allen was a Lions fan on "Home Improvement," but he's a Broncos fan in "Last Man Standing," his most recent television show. Allen was born and raised in Denver, so he's always had a soft spot for the Broncos. Allen told CBS Sports last year that he has watched all of Denver's Super Bowls, including the blowouts. "Before Elway did that pinwheel into the end zone and I think he won the game for the team – the two Super Bowls before that when the Broncos were in it, they weren't even in the game," Allen recalled.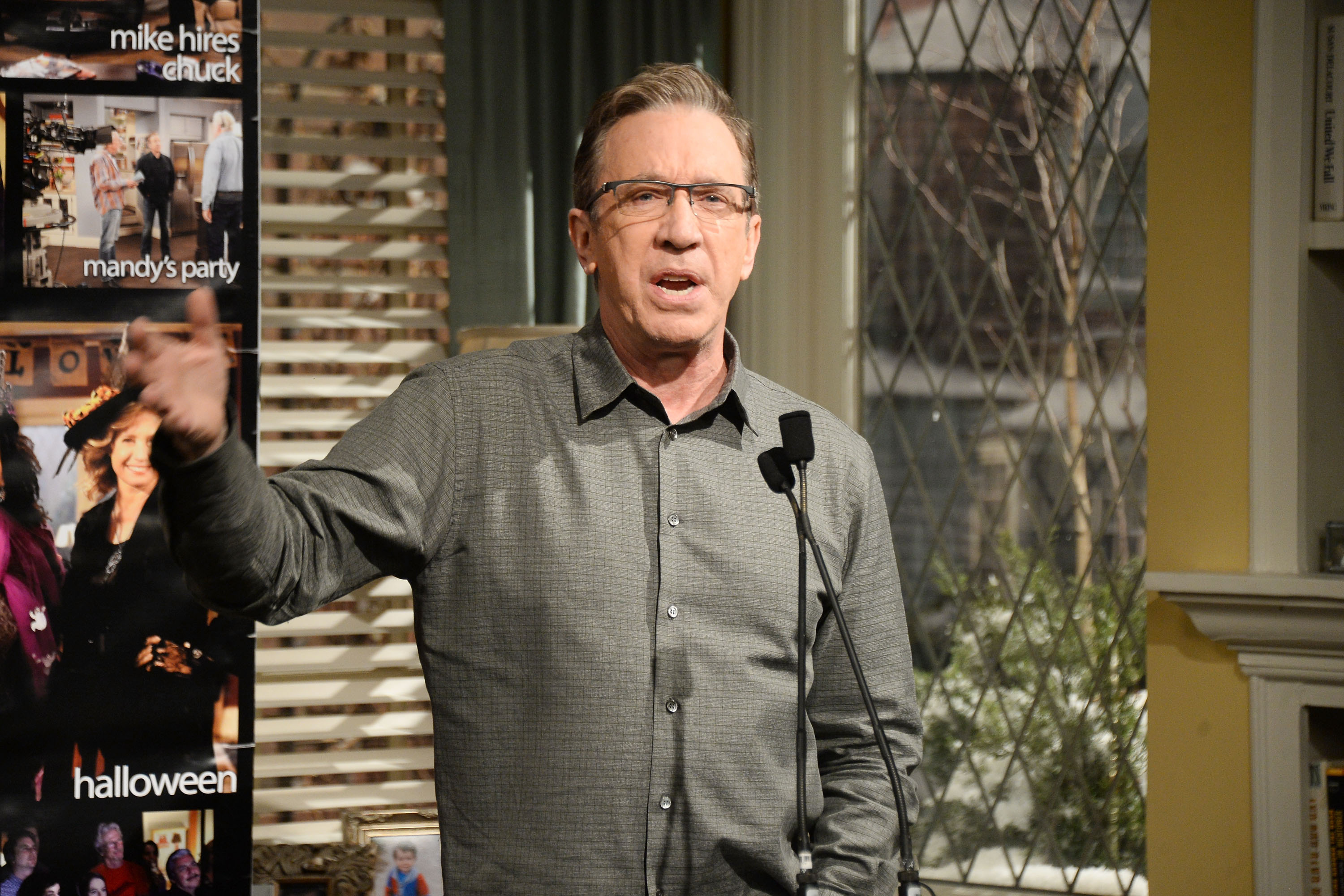 12-13. Trey Parker and Matt Stone
Trey Parker and Matt Stone, the creators of "South Park," are both big Broncos fans, which is why many of the charters in the show are also Broncos fans. The duo also claims to be responsible for Denver's first Super Bowl win. "Energized by our success on television, the Broncos went to the Super Bowl once again — and won!" the duo says in an ad for NFL Network. "The Broncos have never thanked us for our help. Go Broncos!"
14. Paul Millsap
The Denver Nuggets knew Paul Millsap is a Broncos fan, that's why they used linebacker Brandon Marshall to help recruit him during free agency. Marshall got a jersey as a thank you for his service (tickets are probably on the way, too).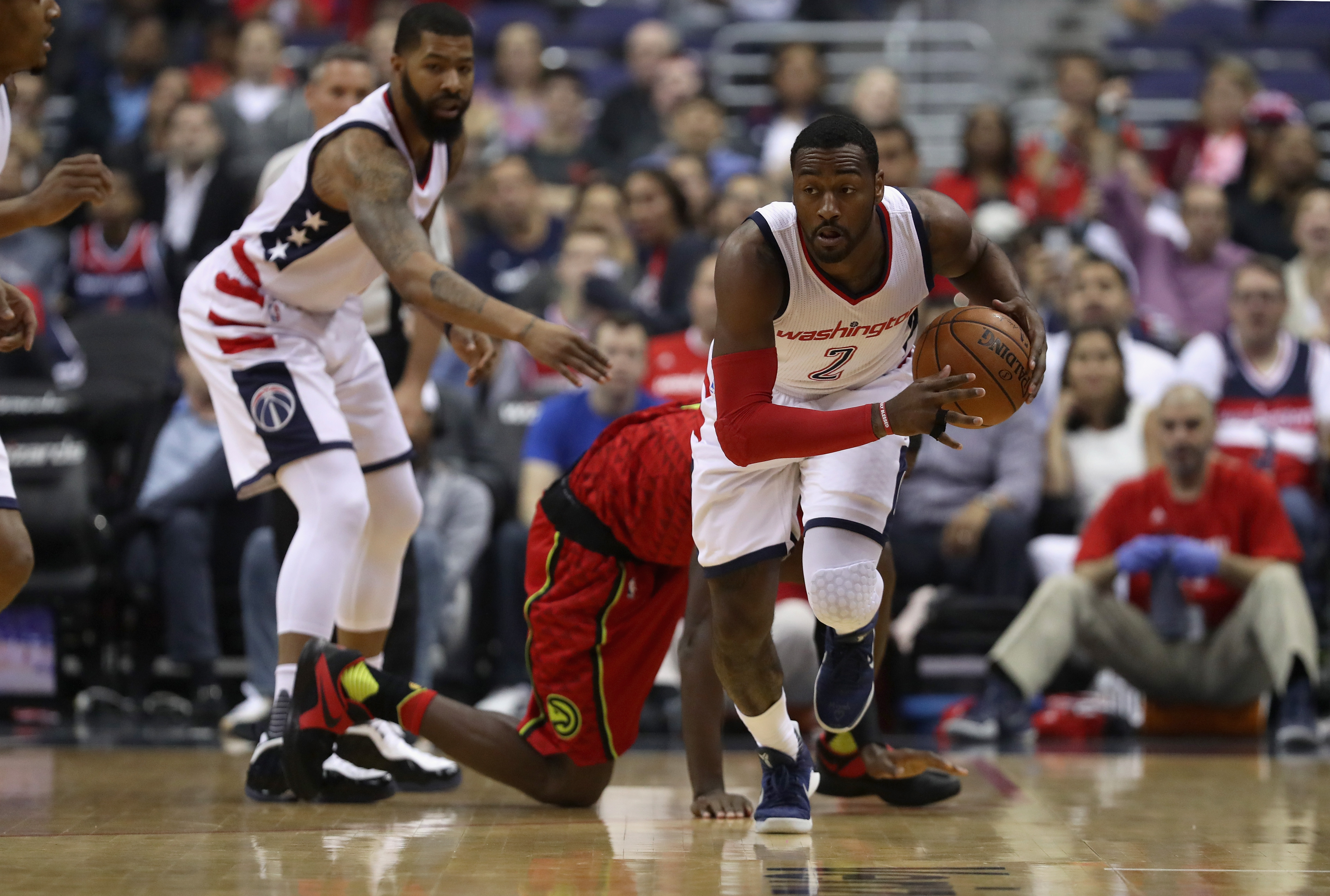 15. Paul George
NBA All-Star Paul George is a big Broncos fan. "My dad ended up following John Elway all the way through college and ultimately to the NFL and that just became his team," George told the team's official website last year. "Growing up watching football with my pops, the Broncos became my team. I've been a fan since I was about maybe 9, 10 years old."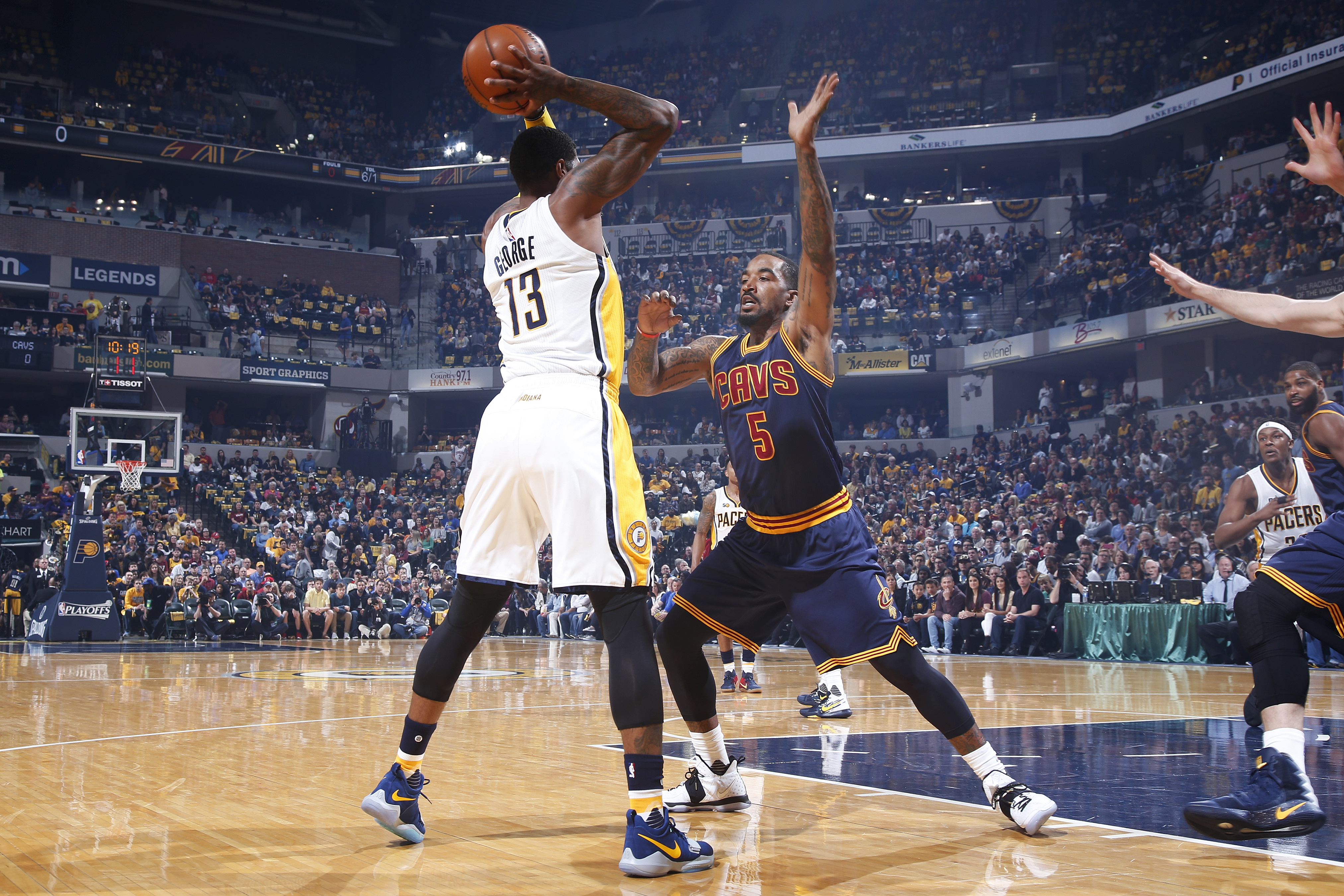 16. Amy Van Dyken-Rouen
Amy Van Dyken is an Olympic gold medalist swimmer and she's married to former Broncos punter Tom Rouen. She was recognized at the AFC Championship game in 2016 between the Broncos and Patriots as a "Broncos Country Hero" for her courage following a 2014 accident that left her paralyzed from the waist down. After the accident, Van Dyken "vowed to continue rehabilitation and not let the accident redefine her," according to CBS4 in Denver.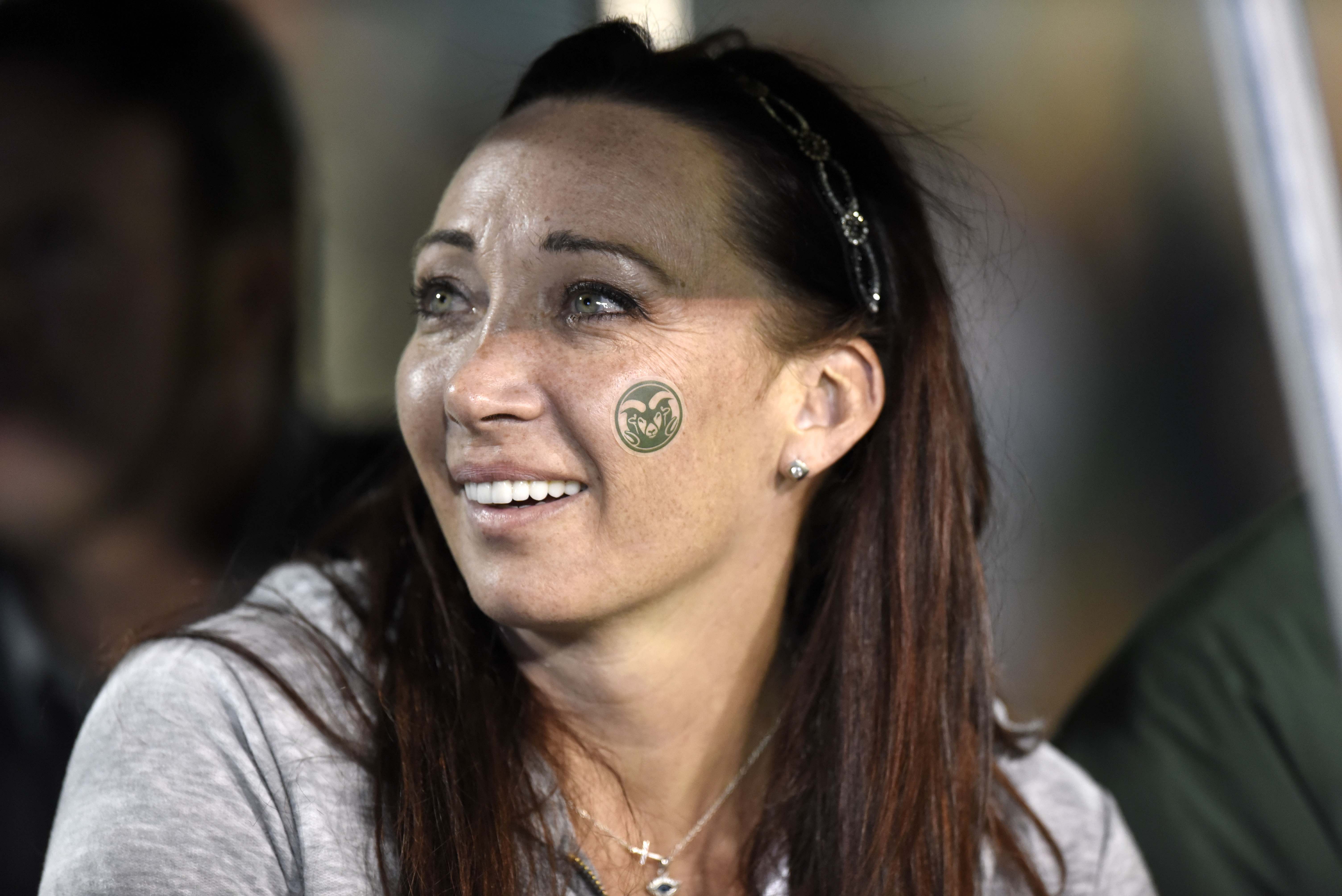 17. Jimmy Butler
NBA All-Star Jimmy Butler is friends with receiver Demaryius Thomas and linebacker Von Miller (of course), which makes him a pretty notable Broncos fan. Butler predicted last season that Denver would win back-to-back Super Bowls, but the Broncos failed to make the playoffs. Perhaps the back-to-back titles will come in 2017-2018.