Brock's back with the Broncos. For fans who can forgive Brock Osweiler for breaking up with Denver, it's time to dust off those No. 17 jerseys.
For collectors who couldn't unload Osweiler trading cards after he left for the Texans, don't expect a big payday now that he's returning. However, cards will start showing up in stores again, just in case he proves himself as the player that helped lead the team to the Super Bowl.
The number of trading cards at Mike's Stadium Sportscards in Aurora is a little overwhelming.
"We've got about 4.1 million, but I don't want to brag," said owner Mike Fruitman, as he stood by a stack of boxes.
Sports fans spend hours digging through boxes trying to find collectables or items that just have sentimental value. But someone walking in asking for an Osweiler card hasn't happened in a while.
"What year is it?" asked Fruitman with a laugh. "Conservatively it's been at least 365 days."
Now that the prodigal son is returning to Denver, Fruitman started looking for an Osweiler needle in a very large haystack.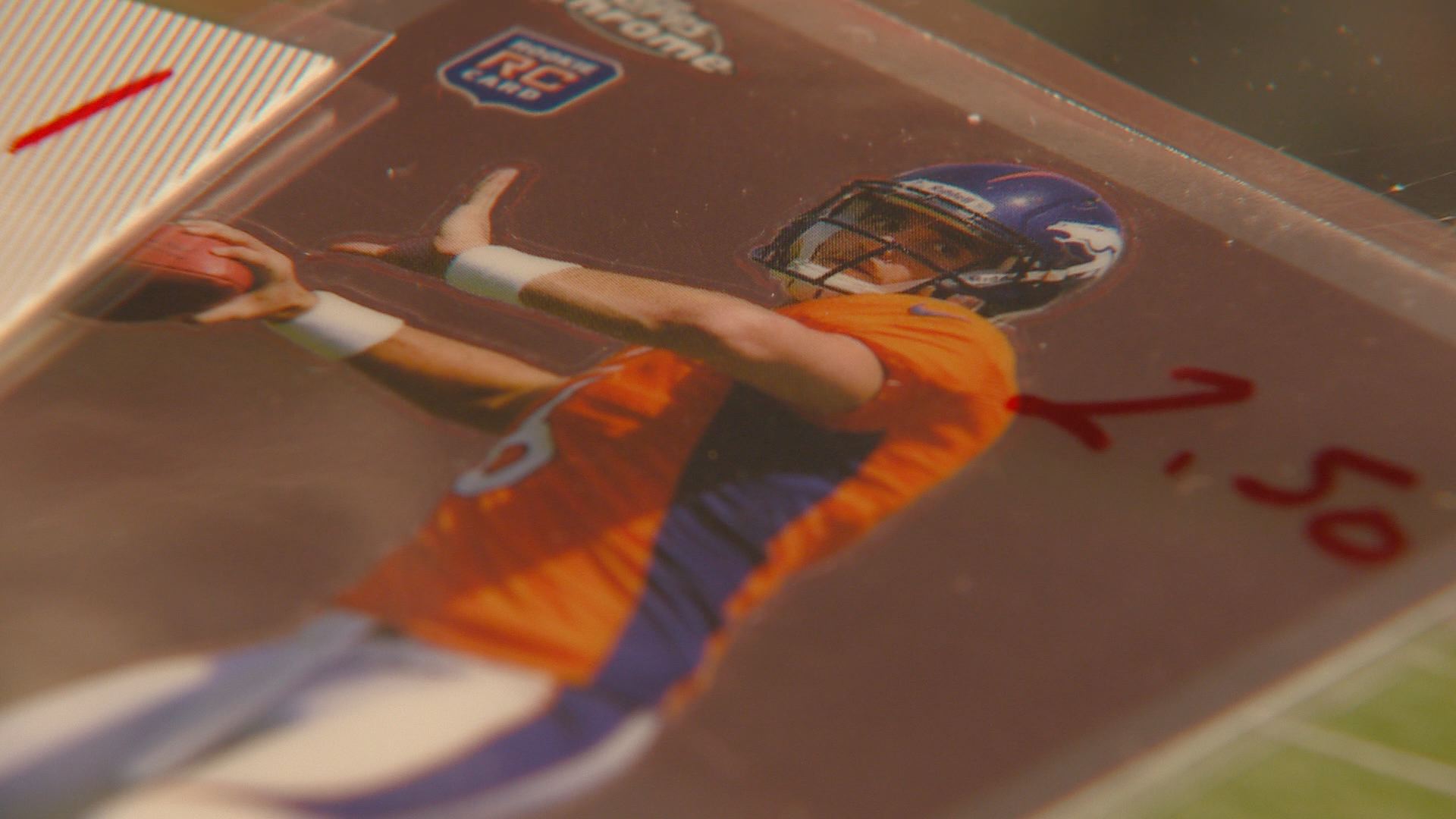 "Boom! Motherload. One, two, three, four, five, six, seven," he counted.
In total, Fruitman found 21 Osweiler cards. He thinks there could be up to 100 pieces of sports memorabilia he thought he wouldn't sell again.
In 2015, Osweiler gear was a top seller.
"They were flying off the shelves to the point where it wasn't hard to keep them in stock because they were just all gone," he said.
When Osweiler left, he broke a lot of hearts.
"I was shocked that they actually brought him back because I think that there was some hard feelings," said card collector Troy Livermont.
Those hard feelings aren't soon to be forgotten. It's almost like fans are the scorned lover in the football relationship.
"Nobody wants to be broken up with," said Fruitman. "I've had one woman break up with me and she's always the one where it's kinda like, 'Hey, wait a second. What's up with that?'"
Pushing football emotion aside, what's Osweiler stuff worth?
"We sold cards of his well into the triple digit range," explained the store's owner.
But that was two years ago. Now at the card shop, you can pick up an Osweiler card from $1.50 to $15 for a signed one.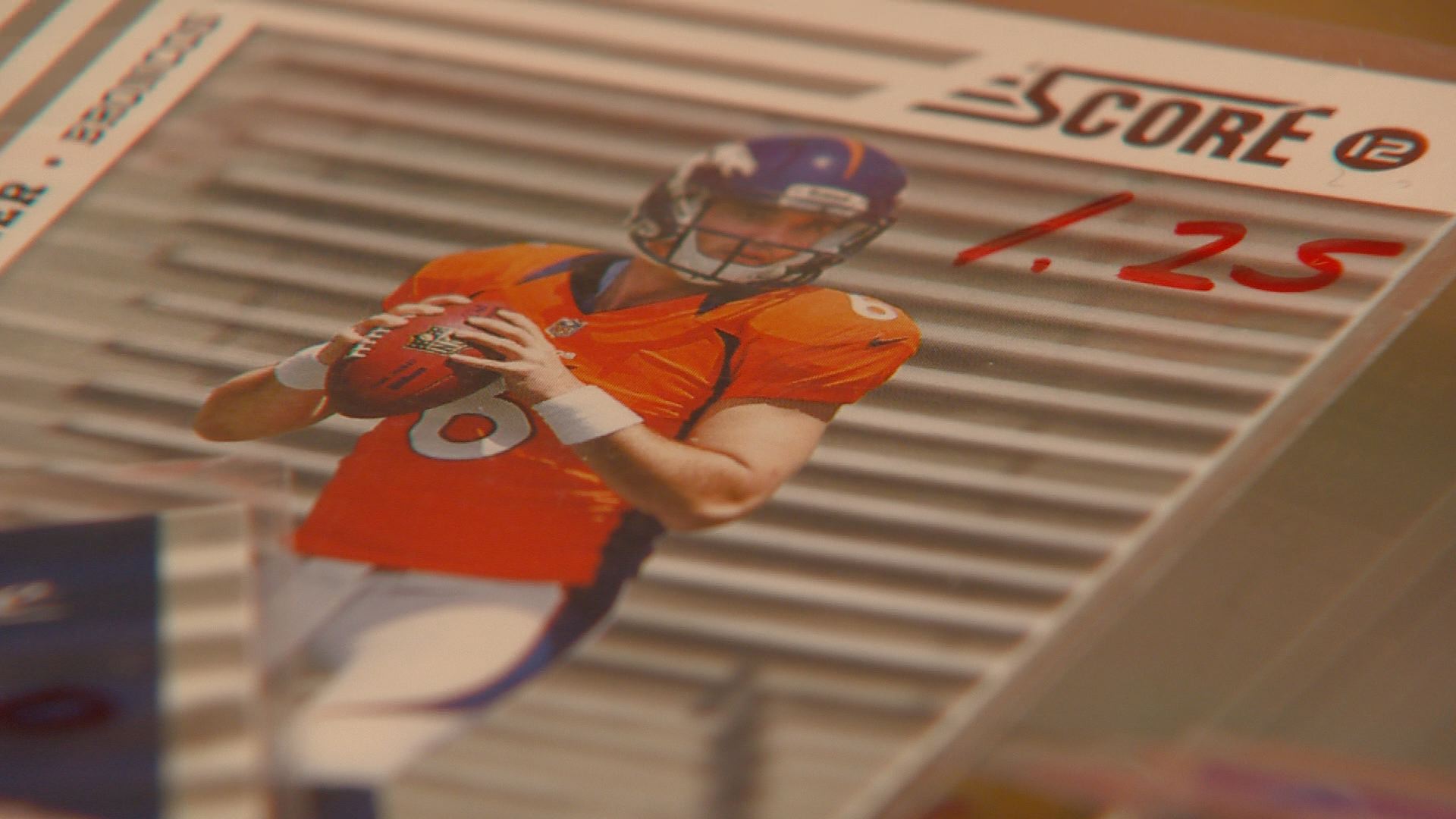 For card collectors who couldn't get rid of Osweiler stuff, the quarterback's return is bittersweet. Livermont still has 15 signed cards from the former Bronco, turned Texan, turned Brown and back to being a Bronco again. He's glad Brock's back, if only to make a few bucks.
"Only for that. Other than that I was like, 'Why are we doing this again, we've already done this,'" said Livermont.
It's a second chance for Osweiler and according to fans, he'll have to do one thing to get the Mile High City's love again.
"If he gets out there and he's throwing touchdowns and we're getting 'W's' all is forgiven," said Fruitman.
The terms of rekindling of the relationship are in the hands of the Broncos. Osweiler will make the league minimum for veteran players which is a mere $775,000. He will still get $15.2 million from the Browns as his contract with Cleveland guaranteed him $16 million.