The weather's getting warmer, and you live in what's arguably the most beautiful state in the country.
It's time to explore, and there are few ways to check out what our state has to offer better than trail running. After all, you get an endorphin high, a killer quad workout and the excuse to wear a trucker hat and call it an athletic performance tool.
In honor of National Running Day (that falls on June 7, for the record), here are nine fun trail runs close to Denver. Share your epic running photos and favorite routes using #Beon9.
Another point? Respect the trails. That means cleaning up after yourself and your pets, being courteous to the other people you might see and not using them when it's muddy.
Also, be safe. Carry water, food and warm clothes – especially if you plan to be gone for a while. And it's common sense, but tell someone where you're going, and when you plan to come back.
We have a look at trail etiquette here: http://on9news.tv/2nbxr72
Green Mountain
It's 6 p.m. You just got home from work, and you really don't feel like slogging through more miles on those tired neighborhood streets. You want to hit the trails – but don't have a ton of daylight left. Enter Green Mountain.
The trailhead is about 20 minutes from downtown, and if you make it to the summit, you get a killer 360 view of the Front Range. From the 6.5 mile Green Mountain loop to a choose-your-own adventure array of single track, you can make your run as long or short and fast as you want.
One warning? The trails can get a little busy and there are plenty of mountain bikers. This means you should probably leave your headphones at home, and be cool with standing to the side to let other folks get by when you need to.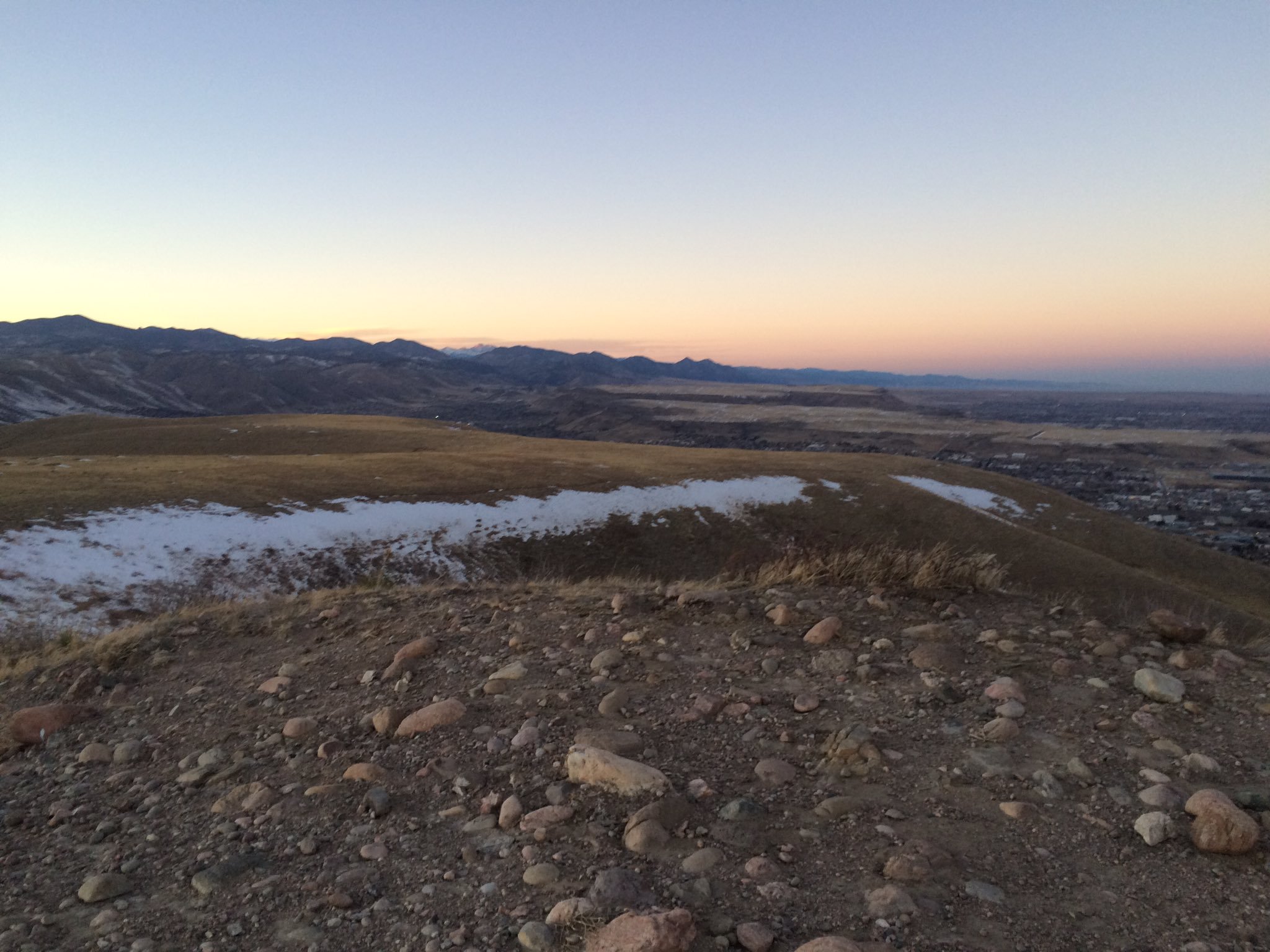 Also, there's no shade. Avoid this run on a super hot summer day – unless you have a hydration pack that doubles as a waterslide.
Here's more information from the city of Lakewood: http://bit.ly/2rIS9dL
Deer Creek Canyon
Some might call trail runners weird because they like to run up hills for fun, but if you're a trail runner, you relish the fact that your quads are disproportionately large compared to the rest of your body.
And if you want to run up a pretty gnarly hill close to Denver, this is a fun one. Go left on the trail out of the parking lot to hit the Plymouth Creek trail. After about a quarter mile, the climb begins, and doesn't stop for a couple of miles. You can bail out when it intersects with the Meadowlark trail for about a 5k, or keep going (you'll eventually hit a flight of stairs) and eventually hit the Plymouth Mountain trail or Red Mesa loop. Either way, you get killer views of the Front Range and a definite leg workout.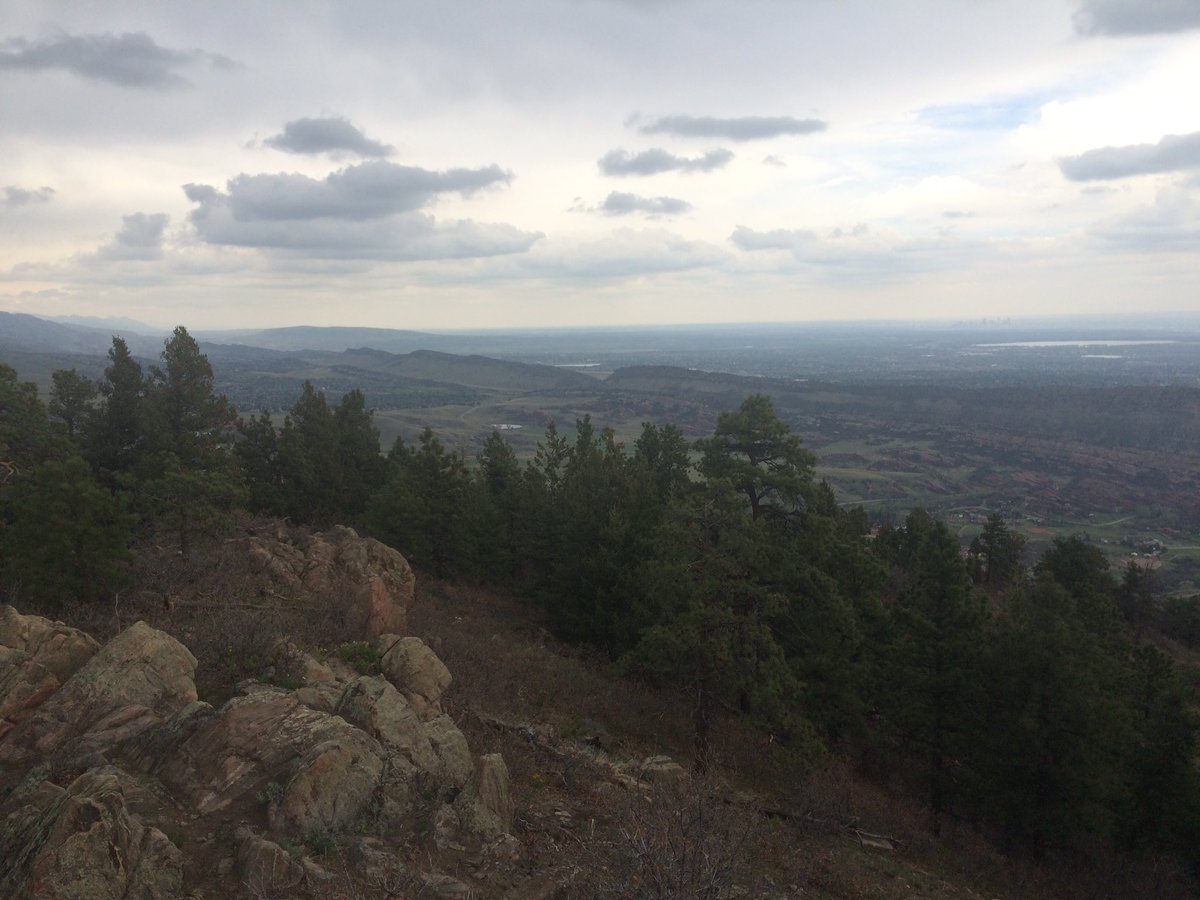 Pro tip? The pedestrian-only Homesteader trail – which connects the Plymouth Mountain trail to the Plymouth Creek trail – is one of the best wooded stretches in Jefferson County. It's fast, rolling single track that makes you feel like you're farther away from town than you are.
Like Green Mountain, this trail – especially closer to the trailhead – can get busy. There are also lots of mountain bikers in stretches, so pay attention to your surroundings.
Here's a trail map and more information: http://bit.ly/2sAMJRS
Alderfer/Three Sisters Park
There are nearly 15 miles on 770 acres in this hugely popular open space west of Denver. If you stay on the Three Sisters side, you'll have the chance to work on your footwork on some rolling terrain that passes some pretty cool rock formations.
If you want a little bit of a challenge, cross the road and head to the Evergreen Mountain loop, a 4.4 mile trail that climbs about a 1,000 feet (even though thanks to some long switchbacks, it's not as bad as it could be). The descent on this side is downright fun – and you're rewarded with a killer view of Mt. Evans at the top.
This is another popular trek for mountain bikers, so if you can, try running here at off-peak times because otherwise, it could be hard to get into your groove.
Here's more information on the trails: http://bit.ly/2sdLeMq
South Valley Park
This one is short, but you get to see some cool red rocks without, you know, braving the crowds at Red Rocks.
It's sort of a loop – and most importantly, a good swatch of it is pedestrian only. There are 7.4 miles of trails in the park, and if you're looking to knock out a longer run, you can link up with Deer Creek Canyon.
Don't expect any monster climbs in South Valley Park (although there is a moderate climb leading up to the north trailhead). Instead, expect some pretty fast and well-maintained single track in addition to an unbeatable Front Range view.
Here's a map: http://bit.ly/2ryg01n
Mt. Falcon
If you're the type of person who wants to go on a run with 2,000 feet of elevation gain shortly after work, then the Castle Trail at this Morrison-area park will be your jam.
At the top you can check out the view from the Walker Ruins (which, for the record, look kinda like a castle).
Of course, if you feel like taking it easier, you can also find a bunch of rolling single track from the upper lot. This is another super popular trail, so it might not be as secluded as you'd like, but there is a reason people flock to this gorgeous area.
Here's the trail map and more info: http://bit.ly/2r2YCyj
North Table Mountain
If you're training for a race where you'll encounter some hills, there are few places better for hill repeats than the stretch of trail going from the North Table Mountain trailhead to the top.
You can about 400 feet of elevation pretty quickly – but unlike a lot of trails on this list, it's straight-up gravel paved and doesn't have many obstacles, so you can work on your speed.
At the top you can take a loop around the perimeter of this Front Range landmark and be afforded with awesome views of Denver and the rest of the Front Range.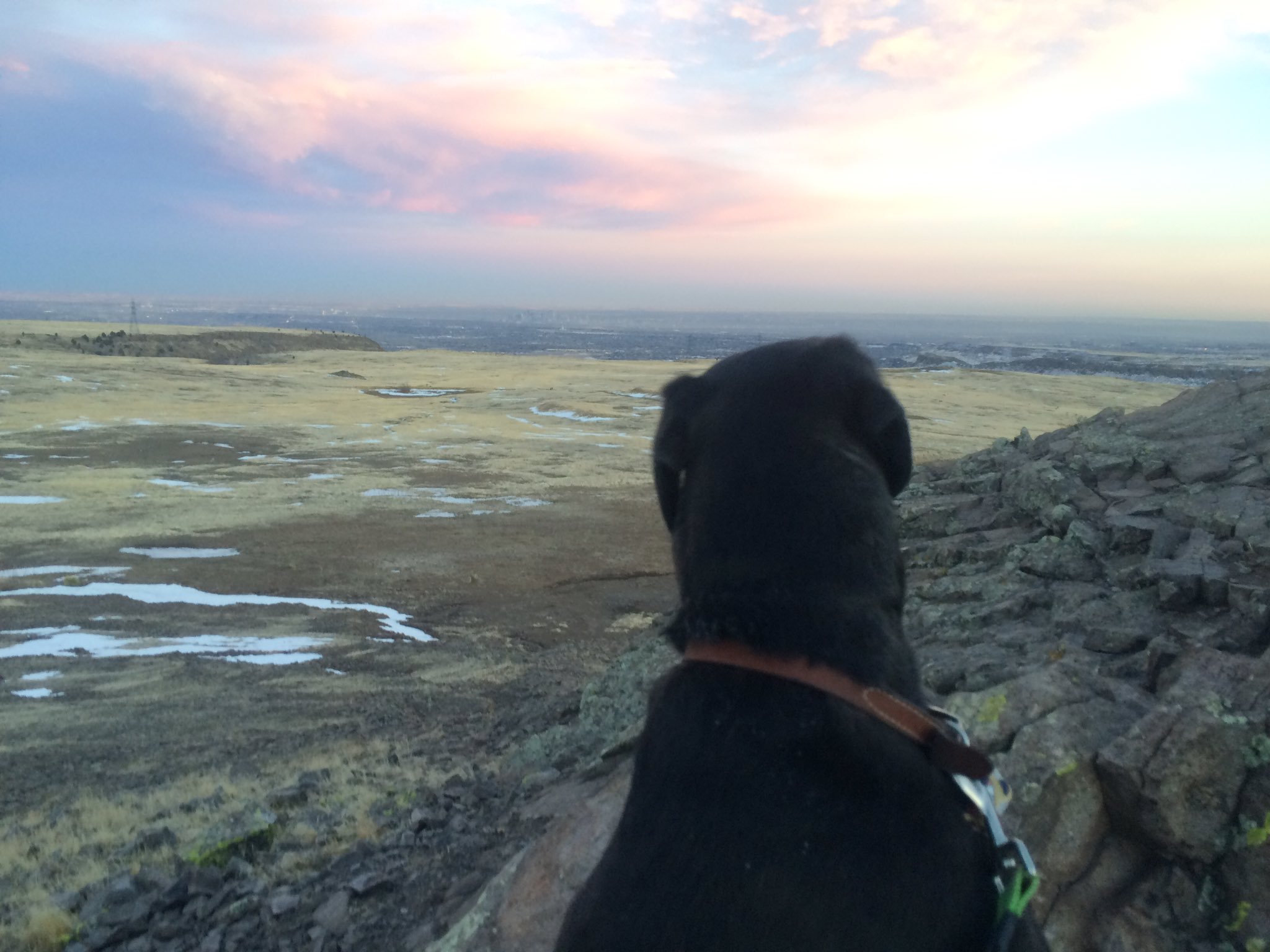 Not like you should run only because it means you're less guilty about consuming calories from beer, but if you consider that a plus, Cannonball Creek Brewing is also about a quarter mile from the trailhead.
Here's more information about the trail: http://bit.ly/2ryji4x
Castlewood Canyon
Most of these trails have been in the foothills, which is super fun and beautiful, but sometimes, you need a change of pace.
Enter Castlewood Canyon. This state park about 40 minutes south of Denver has several trails through a legitimately super cool canyon – with views of Pikes Peak thrown in for good measure.
A classic trail run is linking up the Canyon View nature trail with the Rim Rock trail and the Creek Bottom trail. It's a short but steep climb up the canyon wall, but after that, the terrain is fairly flat.
It's more crowded at the Creek Bottom trail, but you get a cool view of the dam and a waterfall.
The Inner Canyon trail is short, but you get a cool look at the rock formations and the creek.
Here's the trail information from Colorado Parks and Wildlife: http://bit.ly/2s1o4Jn
Elk Meadow
This Evergreen trail has epic views and is a combination of shaded areas and an expansive meadow.
And, as you might guess from the name, if you're lucky, you'll see hundreds of elk grazing in the meadow at a given time.
There are lots of different runs to choose from, be it rolling single-track or the 2,100-foot climb up Bergen Peak.
You can read more here: http://bit.ly/2rRO4pw
Highline Canal trail
Look, we know this isn't quite the trail running you see on Instagram, but it is a trail – and it happens to run through most of the city.
This iconic Denver trail winds 71 miles from Waterton Canyon to Aurora, and is a mix of asphalt, dirt, concrete and gravel.
Some of the prettiest stretches are in Greenwood Village, where you're afforded with incredible mountain views.
You can download a trail map here: http://bit.ly/2sPHWeU