This wasn't the trip they envisioned.
They were lost, hungry, and 13 miles away from the car, stuck on a ledge in that divided the Escalante River in Southern Utah and a cliff.
Husband and wife Jay and Julie Vonesh, along with their two teenage daughters, capsized on a kayaking trip to Utah on Friday.
"We really were out of our own answers," Jay said from his home in Bailey, Colorado. "It was terrifying."
The family had taken dozens of backpacking trips before, but this time temperatures were warmer than expected and snowmelt was high along the river.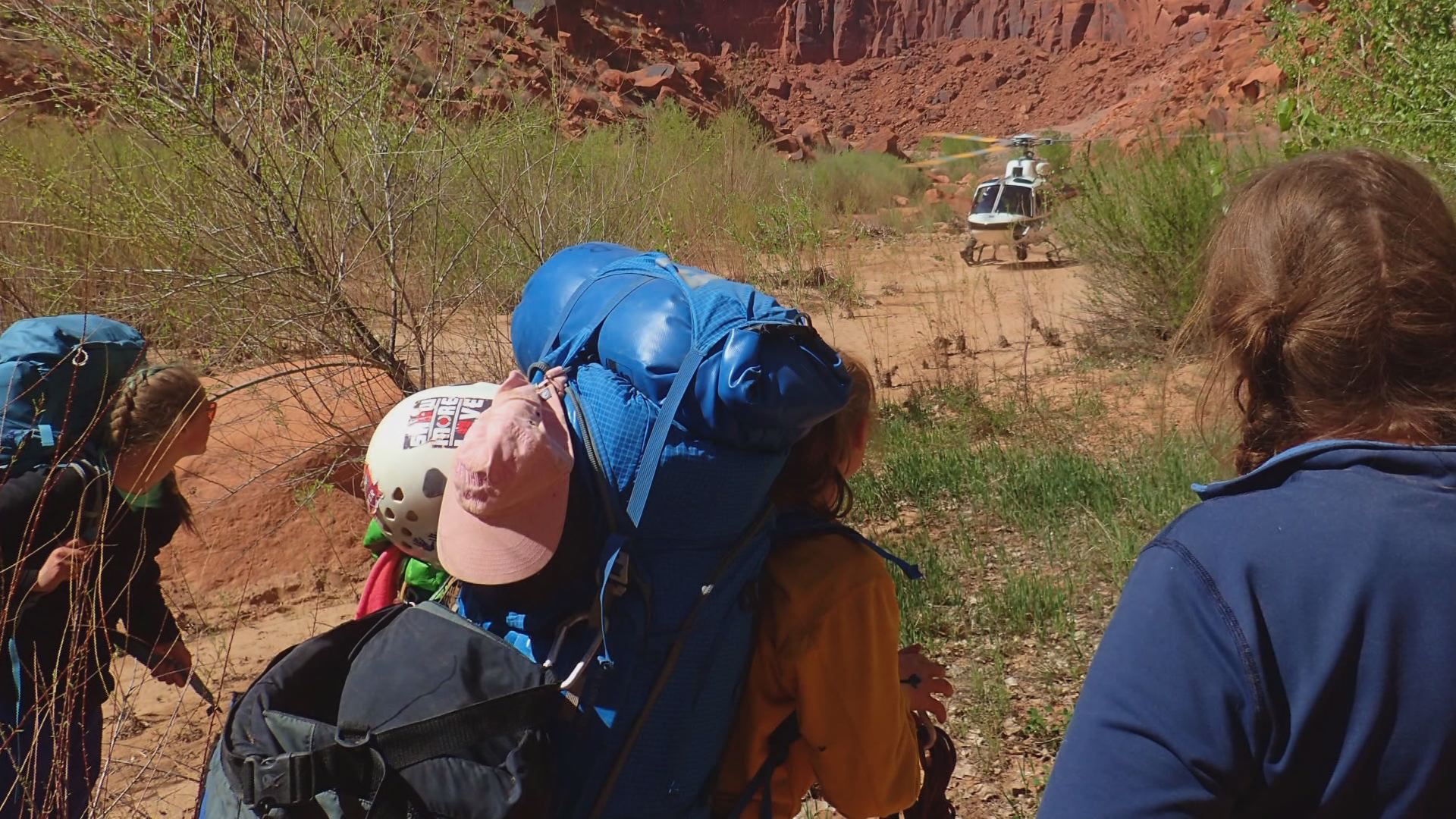 "My head was being beaten into every rock down there," Jessie Vonesh said, 17, recalling the incident.
"I didn't really know what was happening," added her sister, 13-year-old Janae.
Video captured on Jay's GoPro shows a river, brown from churning, tipping his kayak. He can be heard say "Oh, God" before rushing to his daughter and wife's overturned kayak and screaming "is anyone in there?"
"That was the moment of epic terror," Jay remembers.
The family of four would tumble their way through a boulder maze—losing their paddles, materials, and most of their clothes before washing up on a bank.
All four, including their dog, survived mostly unscathed.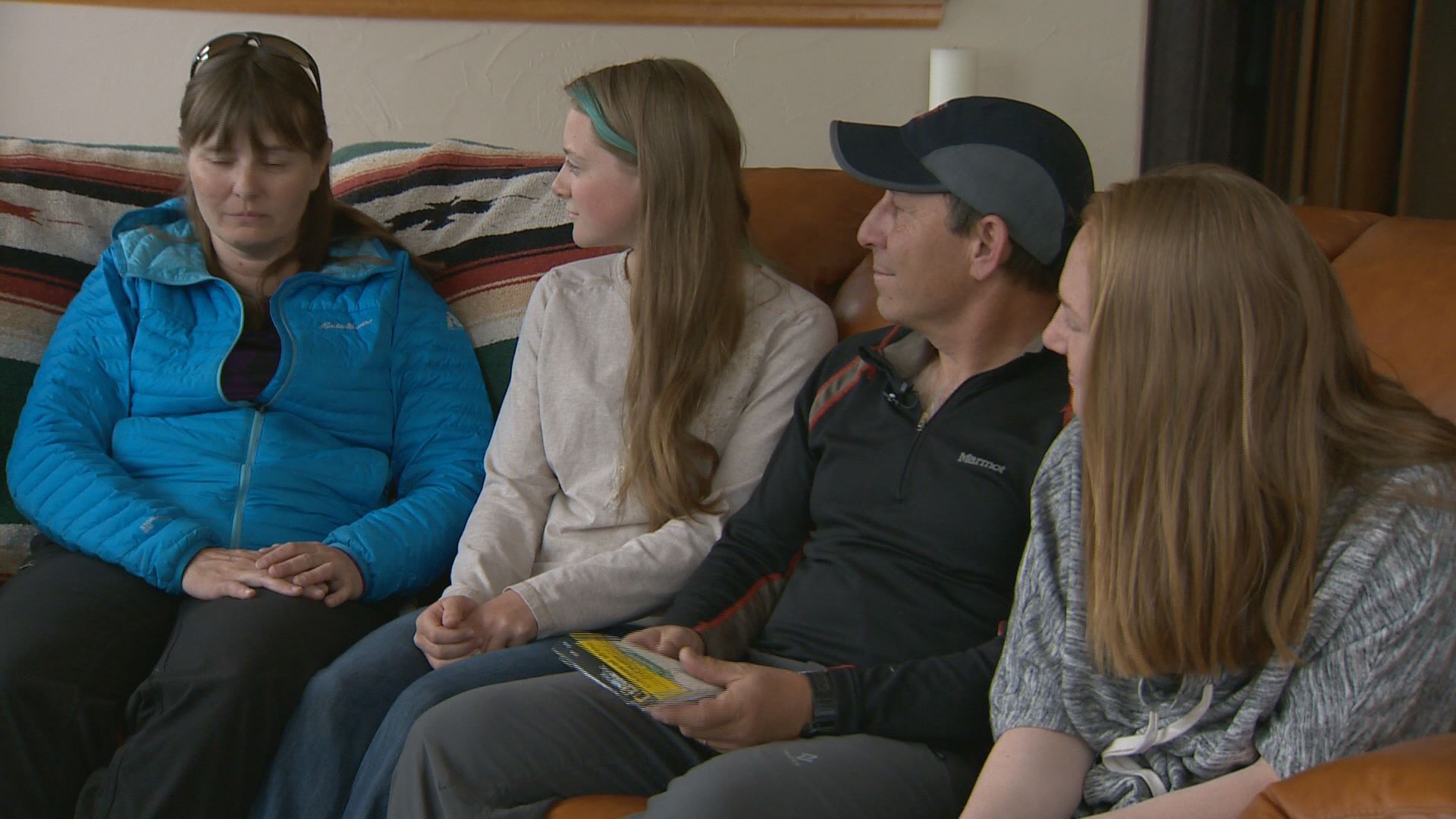 "It was only five minutes, but it felt like an eternity," Jessie said.
The family unpacked and airdryed what clothes remained and rummaged through their packs for any remaining food.
They would live off it until Sunday came.
"We had all sat down to pray and within two minutes a helicopter comes down into our canyon," Julie said.
A helicopter dispatched by the Utah State Police was searching for another man who had been separated from his hiking group on Friday when they stumbled upon the Voneshs.
"[My co-pilot] said l it's not the guy we're looking for, but they've been stranded for two days and need help," remembers pilot Luke Bowman. "They were banged up a little bit, tired and exhausted."
"They were our angels. They were great," Jay said.
Where some may chalk the happenstance up to chance, the Voneshs look elsewhere: their faith.
"It definitely made our faith stronger," Jessie said.
"It was beyond reasonable calculation for them to be where they were when they were," said Jay, a youth pastor in Bailey. "I look at my girls and my wife and I say I love you, but now I kind of go no I really, really love you."
The Voneshs say the experience will not make them shy away from kayaking in the future.
The man rescuers were originally searching for was found safe as well.