If just climbing a 14er isn't Colorado enough for you, now you can own one. Culebra Peak is officially on the market.
The peak, located within the San Luis Valley in far southern Colorado, is part of the Cielo Vista Ranch, which is for sale for $105 million.
But why just stop at one mountain? The 83,368-acre property also includes 18 others peaks that are over 13,000 feet in elevation. Plus thousands of elk, a resident herd of Rocky Mountain Bighorn Sheep and several trout species living in the 100 miles of creek winding through the ranch.
The ranch itself has three four-bedroom houses, one three-bedroom home, a two-bedroom cabin and several offices, bunkhouses, sheds, barns and more.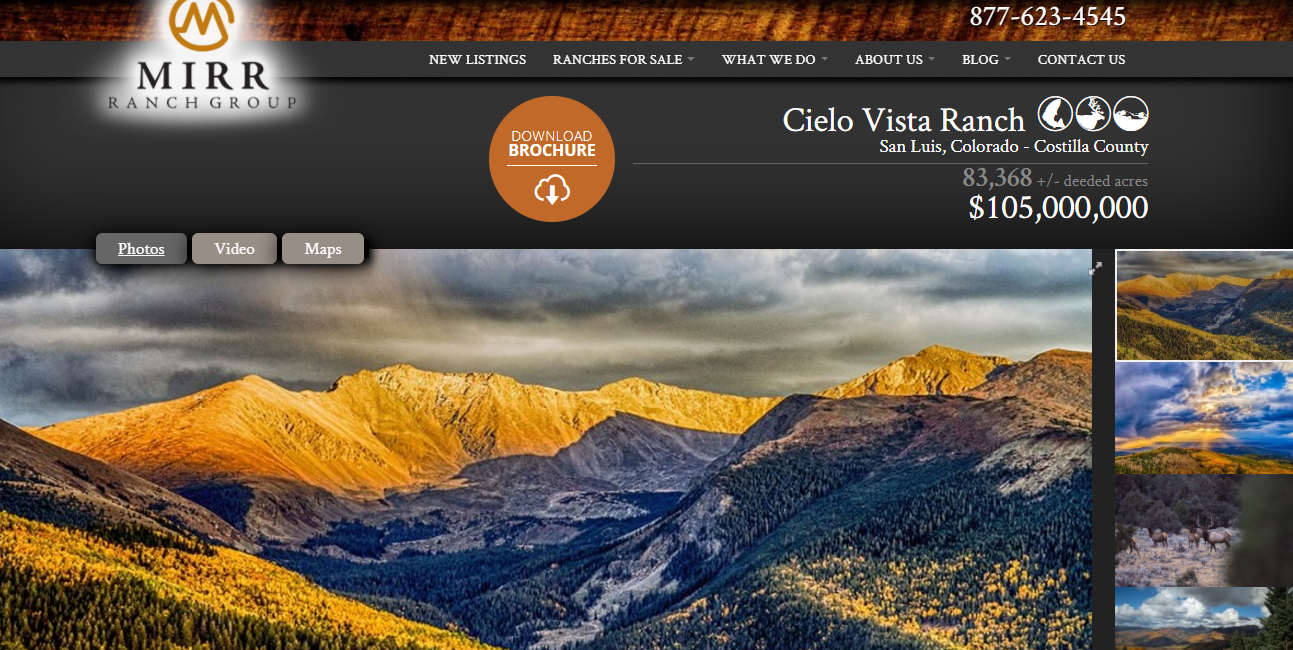 According to the online property listing, at 14,053 feet, Culebra Peak is the highest privately-owned peak in the world.
So what exactly does it mean to own a 14er?
The current ranch owners allow people to come and climb Culebra Peak, but require reservations and charge a $150 fee. They also allow free camping on the property for climbers and rent out cabins.
Other Colorado peaks that are either partially or completely on private land have different rules. Basically, whatever that land owner decides. For example, it is illegal to summit Mt. Bross, in the Mosquito Range. Mount Lindsey, in the San Luis Valley, is open to all climbers as long as they don't park or camp on the private property around its base.
Culebra Peak is the highest mountain within the Sangre de Cristo range near the Colorado - New Mexico border.
You can see pictures of the ranch and read more about it on the listing by the Mirr Ranch Group: http://bit.ly/2tF05kp.