Friday night lights shining on a high school football field -- it's a staple of the fall. But not every high school in Colorado will have a team this year. Three schools had to hang up their cleats and helmets because not enough students chose to play.
Whether it's 11-man or 6-man football, Longmont Christian, Manzanola and Center High School won't play this season.
The Colorado High School Activities Association said three in one year is out of the ordinary.
"I really believe it's just a cycle of student athletes that don't want to play the sport of football," said Center High School Athletic Director Kevin Jones. "It is a grueling sport, and it takes a bit of mental toughness and physical toughness to play it."
This is the second time in Jones' 21 years at Center that football has been canceled. The last time was in 1998. Center won seven games and made the playoffs last season. It was the first time since 2004. Now, they don't even have a team.
"It was an awful feeling then, and it's an awful feeling now," Jones said. "I think that it hurts the morale... not only in the school but the community and the alumni."
More than 260 miles away from Center, Deer Trail High School is bringing back its football program after two years on the proverbial bench. They had similar issues, but this fall, they'll compete in a six-man league.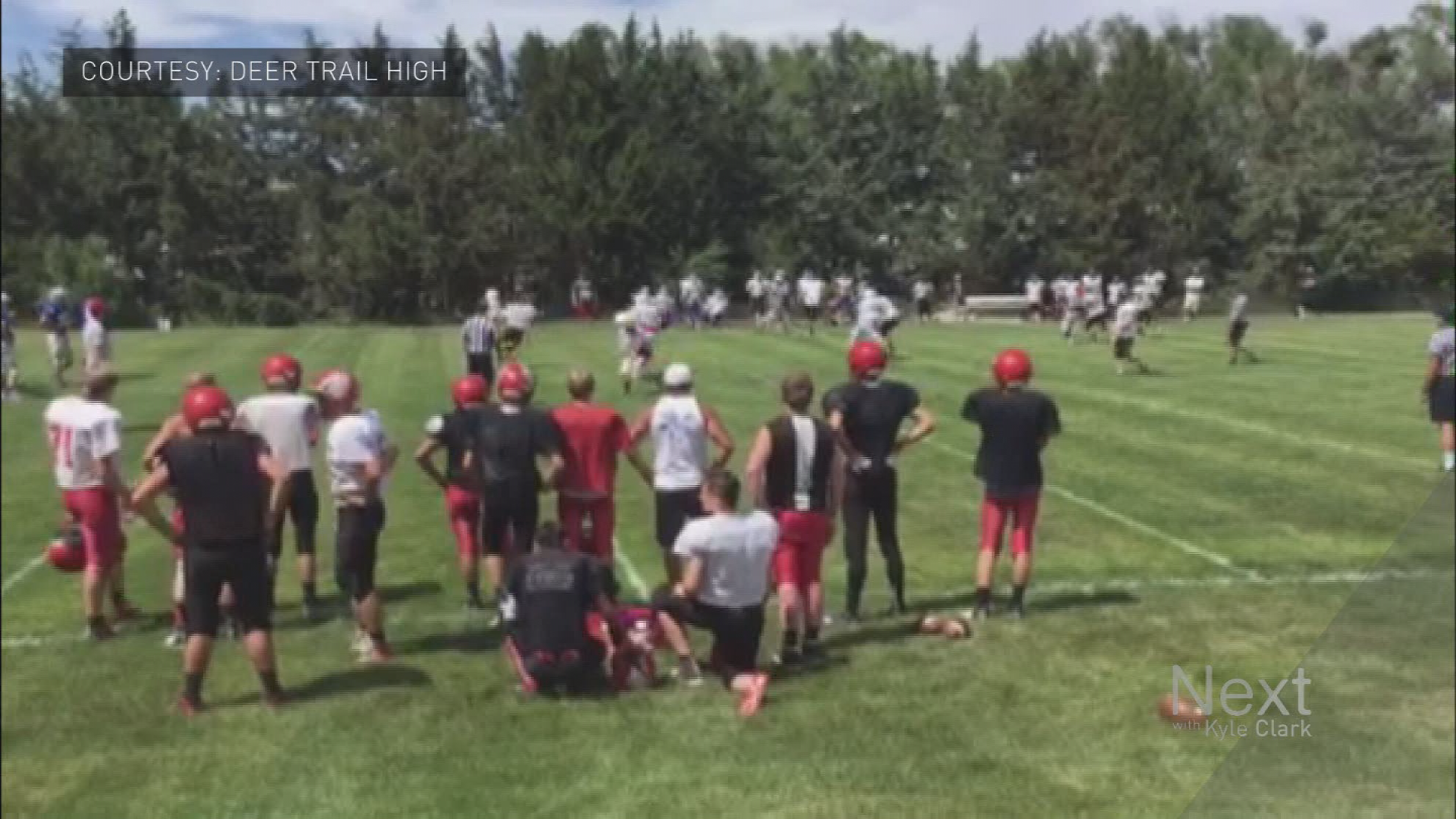 "We started a campaign called 'return of 2017,'" said Deer Trail High School Athletic Director Chris Wehner, "We had a pep rally, met with parents, and got the student body involved."
Deer Trail has nine players on its team. But they only have about 60 kids in the whole high school. That means 15 percent of the student body is playing football. If you took 15 percent of Cherokee Trail High School's student body (2,900 students) and put them on the football team, that would be a 435 man roster. So nine players for Deer Trail is actually pretty good for their size.
Both Deer Trail and Center said many kids forego playing on the field for working the field. High school students in these rural areas work on farms after school. So sometimes sports isn't an option.
"These kids work in the potato fields," Jones said. "They work all over the community. I'd say about 70 to 80 percent of our kids are working hard in the fields farming."
For the three schools that lost their program, student athletes have some options. CHSAA allows students to play football at a school close by even though they don't actually attend that school.
At Center, nine players will take that option. Three of them will play at Monte Vista High School - just a 15-minute drive.
"Any kid that goes to the other school that they choose, they'll get a fair chance," Jones said. "You gotta play [football] a lot to be pretty good at it."
CHSAA said large junior high school classes could save these struggling football programs as early as next season.