All lanes of Interstate 70 have reopened after an RV caught fire near Evergreen on Thursday, prompting an extended closure.
The call came in just after noon near milemarker 250. According to Evergreen Fire Rescue, an RV was towing two ATVs on a trailer when it caught fire.
The westbound lanes were closed at El Rancho Road, but one reopened around 1:40 p.m. All roads reopened just before 3:30 p.m.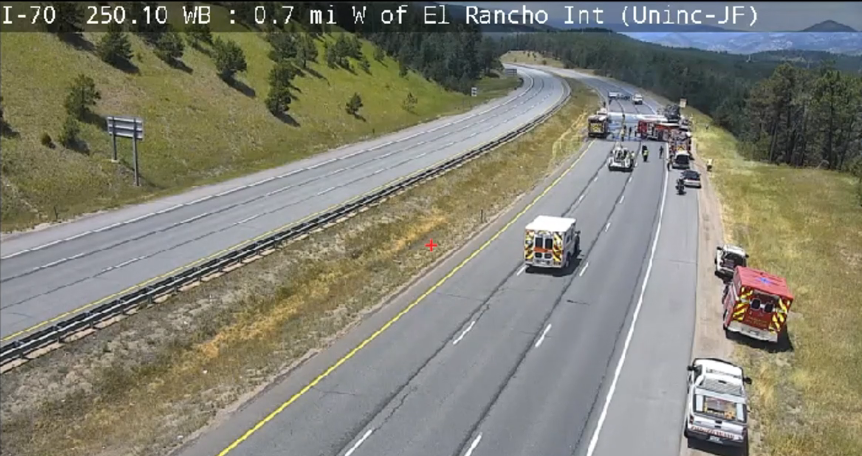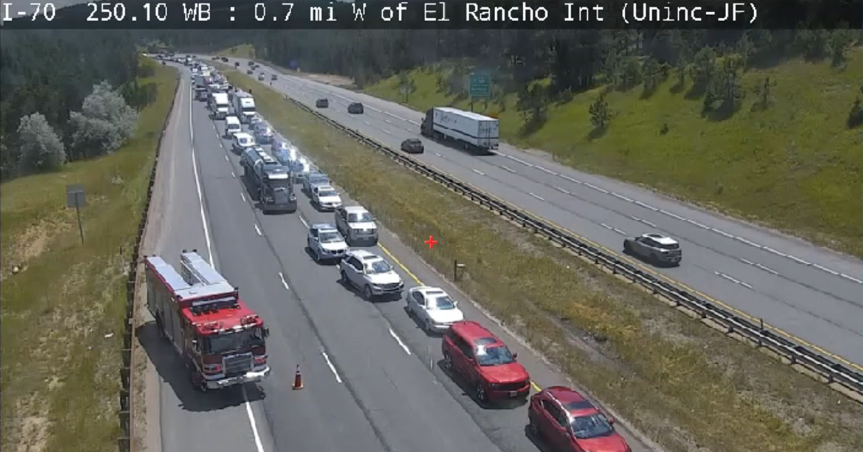 Everyone was able to escape and were evaluated by medical personnel.
I-70 EB MM 247 now open;Closure remains WB @ MM 251 b/c vehicle fire,expect delays for area

— CDOT (@ColoradoDOT) July 13, 2017