The 54-year-old driver of a pickup that veered into oncoming traffic on Interstate 70 Sunday, causing a multi-car crash that killed him and another woman, had a 100 ml empty bottle of Fireball whiskey in his car and an unopened beer, according to Colorado State Patrol.
CSP tells 9NEWS there was no evidence in the roadway or the grassy median that Jeffery Stumpf tried to brake before hitting other cars.
According to CSP, troopers were called to a five-vehicle crash on I-70 near the Morrison exit Sunday around 11 a.m.
The initial investigation determined Stumpf's Chevy pickup was traveling west when it veered off the left side of the westbound lanes, across the grassy median and into the eastbound lanes.
CSP said Stumpf traveled 375 feet in the grass.
The Jefferson County Coroner will try determine if the 54-year-old had anything in his system that could have led to the crash. Those results often take weeks.
According to CSP, Stumpf's truck first hit Jodie Stewart's car. The 52-year-old from Idaho Springs died on the scene. Her 17-year-old passenger was taken to St. Anthony's Hospital with minor injuries.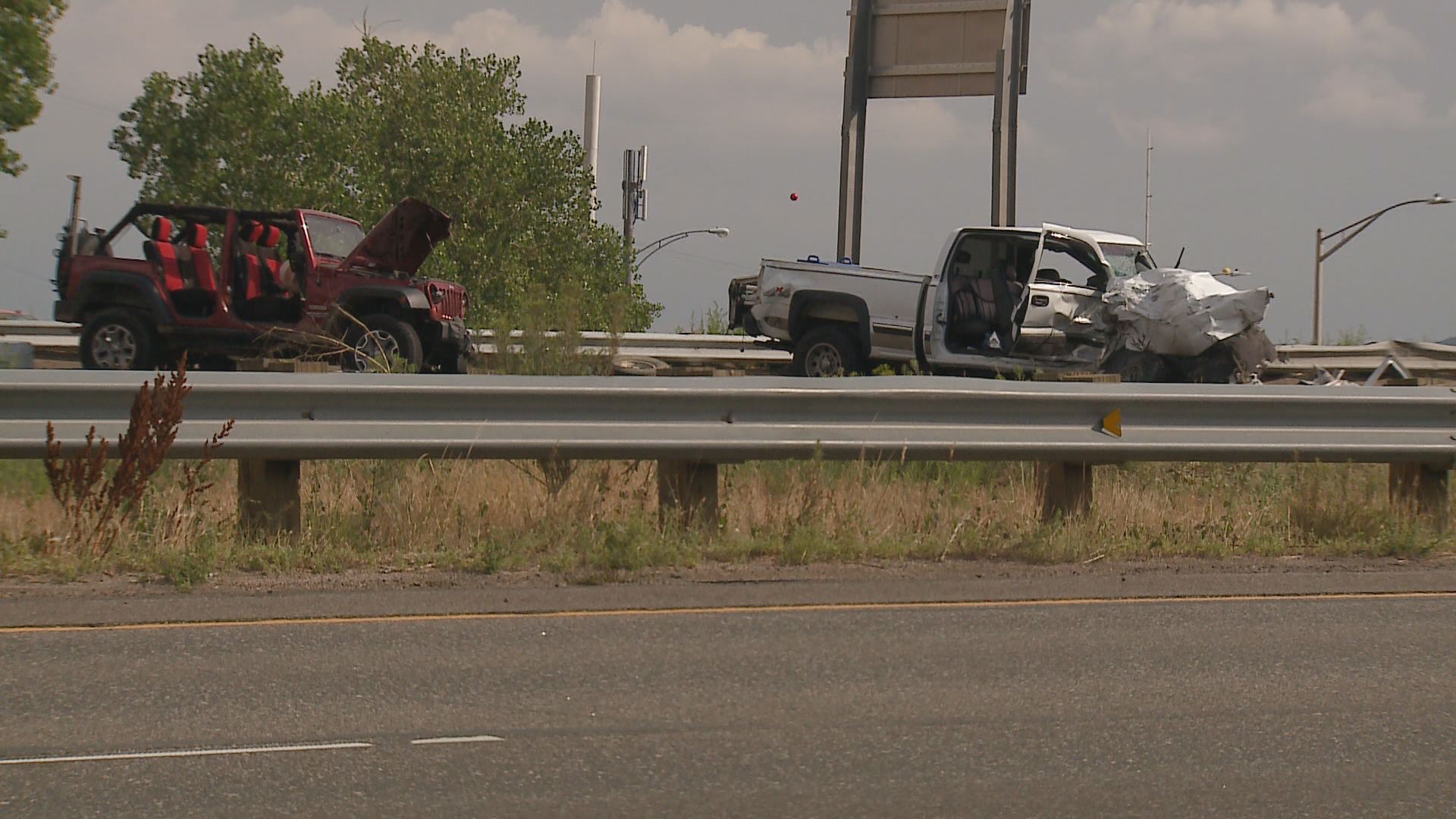 Stumpf's car then hit a Jeep driven by Mark Brown, 54, from Golden. Brown's Jeep rolled. He and his passenger Karen Brown, were also taken to St. Anthony's Hospital.
Stumpf's car also hit another Jeep. The occupants of that car, Todd Davidson, 46, Gwen Davidson and a 16-year-old boy, were taken to St. Anthony's.
Stumpf's car hit one more vehicle before coming to a stop, according to CSP. The driver and the passenger of the Honda were uninjured.
The Colorado Department of Transportation told 9NEWS the area of I-70 near mile marker 259, where Sunday's deadly crash occurred, had 2 deadly head-on collisions in the past 20 years. The first was 20 years ago at mile marker 260. Two people died in that crash. The cause was ruled "inexperienced driving," with the vehicle driving into oncoming traffic at speeds up to 87 miles per hour. CDOT has installed cable guardrail at that mile marker.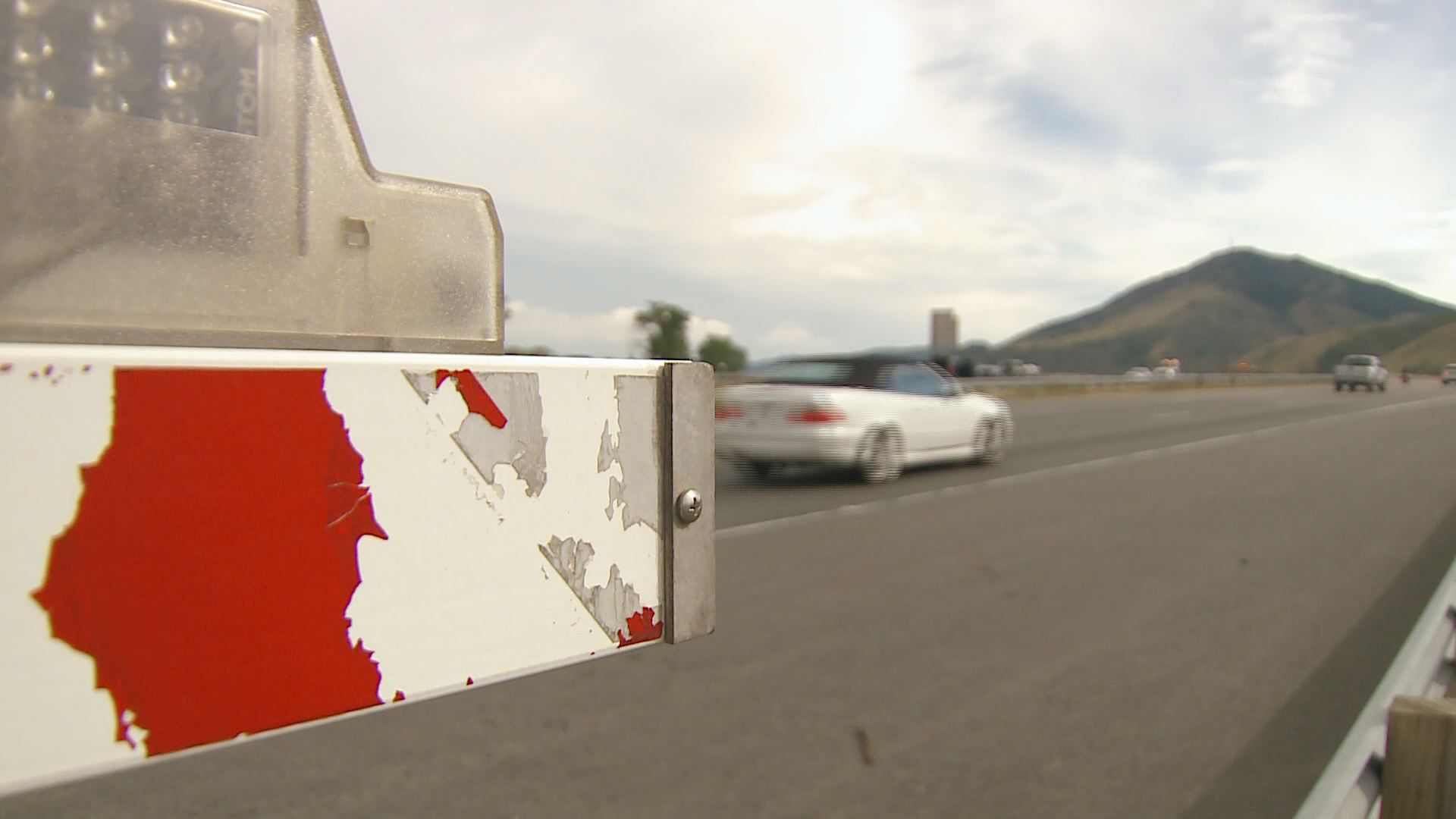 The second fatal crash, in 2011, occurred at mile marker 261.
CDOT says another head-on collision in 2006 resulted in injuries. Rainy weather was listed as a cause.
That same year, the agency tells 9NEWS it did a resurfacing project and safety assessment in the area. It found no safety issues that would've been addressed by a concrete barrier or a guardrail, according to Stacia Sellers, communications specialist for CDOT.
According to CDOT, crashes that CSP investigated in that area were mostly side-swipes and rear-end collisions caused by driver error. CDOT said it counted 210 side-swipes and read-end collisions in the past 20 years, two of which resulted in fatalities.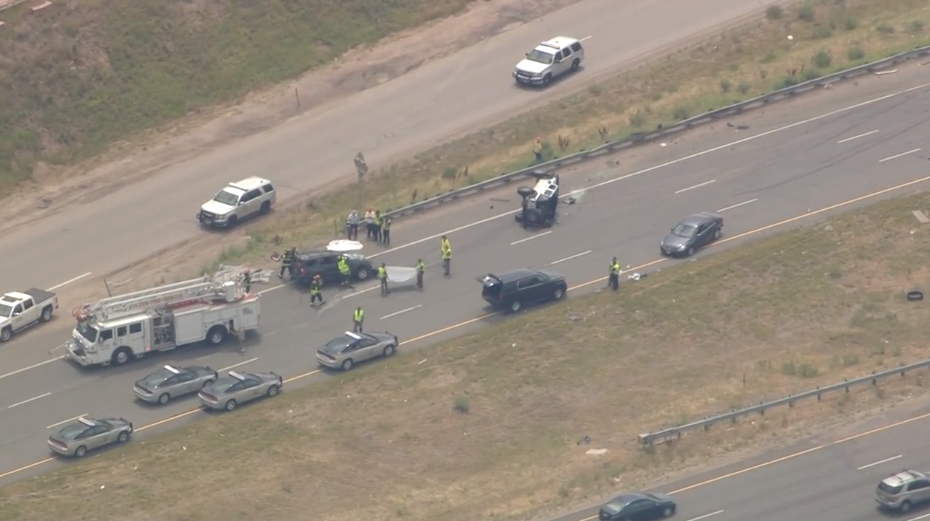 Sellers said nationwide guidelines established by the Federal Highway Administration for putting in a guardrail dictate the roadway has 20,000 vehicles per day with a less than 50-foot median.
Sellers said the median near Sunday's crash was 80 feet. An average median is 52 feet. CDOT estimates well over 20,000 vehicles travel the area per day.
"The width of a median is designed to give the driver time to correct before entering oncoming traffic," Sellers wrote in an email to 9NEWS. "In this case, we know there is significant increase in traffic counts and they will only continue to rise. Even though the amount of head-on collisions in the area do not raise a red flag, we want to be proactive and help prevent any future crashes like this from happening."
She added CDOT will be doing a field review of the area tomorrow. Based on the results of that review and the investigation report from CSP, CDOT may consider installing a barrier in the future.
9NEWS left messages with a number of family members of the deceased, but did not hear back at the time of this writing.
PHOTOS: Wrong-way wreck in Golden kills at least 1