A major intersection in Centennial reopened Friday morning after a water main break Thursday afternoon.
The 12-inch main broke at Arapahoe and Vine just before 12:30 p.m. The road there caved, causing a sizeable sinkhole.
Westbound Arapahoe Road between University and Race Street was initially going to reopen before the morning rush, but cleanup issues delayed that until later in the morning.
Cleanup issues delayed reopening WB Arapahoe Rd. Should open in next hour. Avoid area if possible this morning. Sorry for the inconvenience.

— Denver Water (@DenverWater) July 28, 2017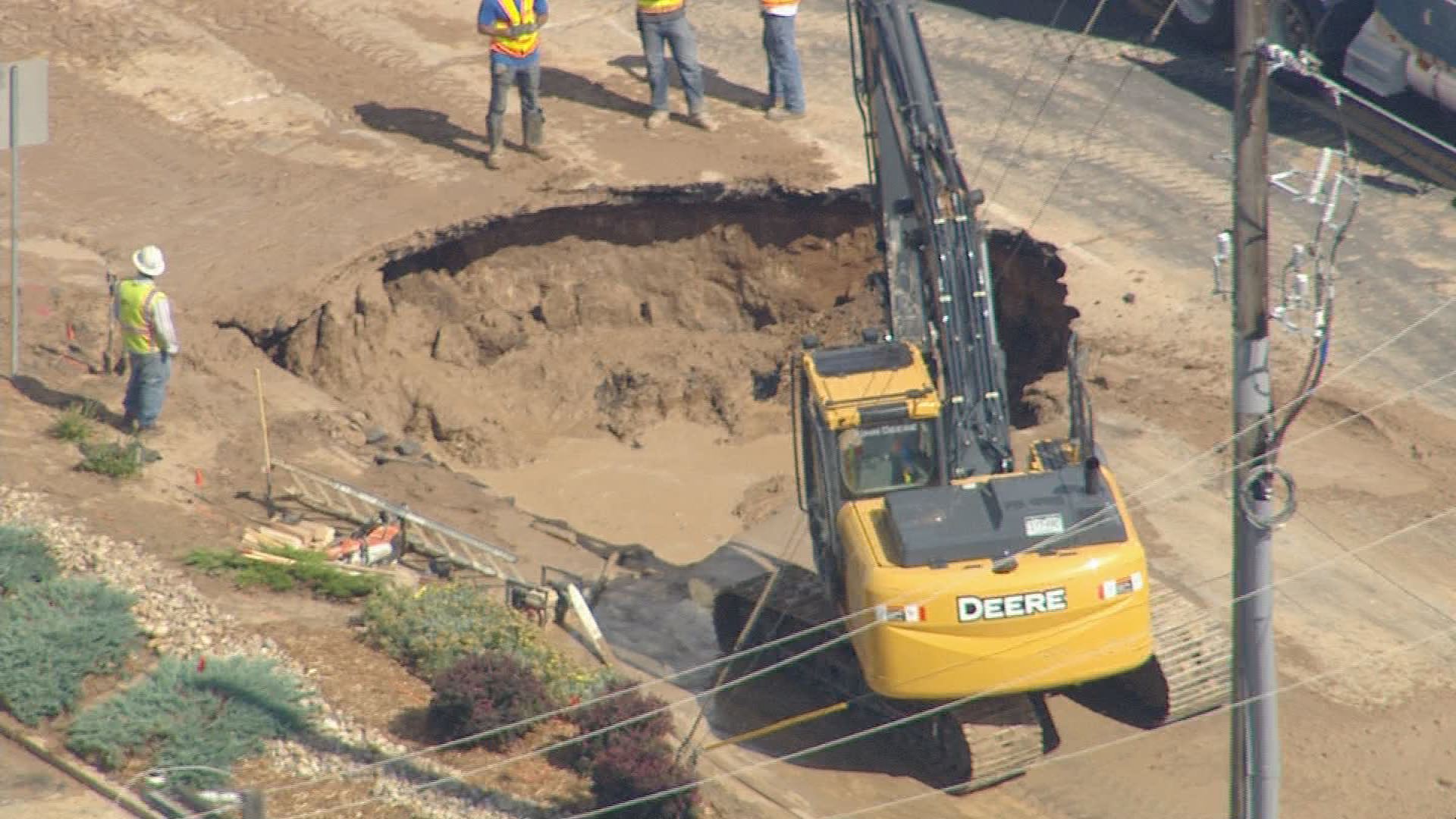 9NEWS traffic anchor Amelia Earhart says Dry Creek, Belleview and County Line Road all parallel to Arapahoe and could be used as detours - just in case.
Drivers should allow themselves extra time as SouthGlenn Mall is in this area and will complicate the traffic issue.
No customers are out of water at this time, Denver Water said.
Absolutely. Photos from the Arapahoe Road main break. The first photo is courtesy of @CentennialGov, second one from Denver Water. pic.twitter.com/QiC8G6POuJ

— Denver Water (@DenverWater) July 27, 2017
Crews are making final repairs to the road Friday night. Traffic is down to one lane while crews re-pave and and re-stripe the road.
Denver water says because such a large portion of the street is being worked on, the work could last into late Saturday afternoon.
The road will be down to one lane until repairs are finished.