There was a traffic jam on Interstate 25 near Santa Fe Drive Friday morning that had nothing to do with the fact that … well … it was I-25 and Santa Fe.
That's right: It was related to the moment that some future historians may refer to as "The Day Denver Came Together to Rescue Geese from the Interstate."
"Everybody there put their life on the line for geese. I mean, like, literally," Steven Driver said.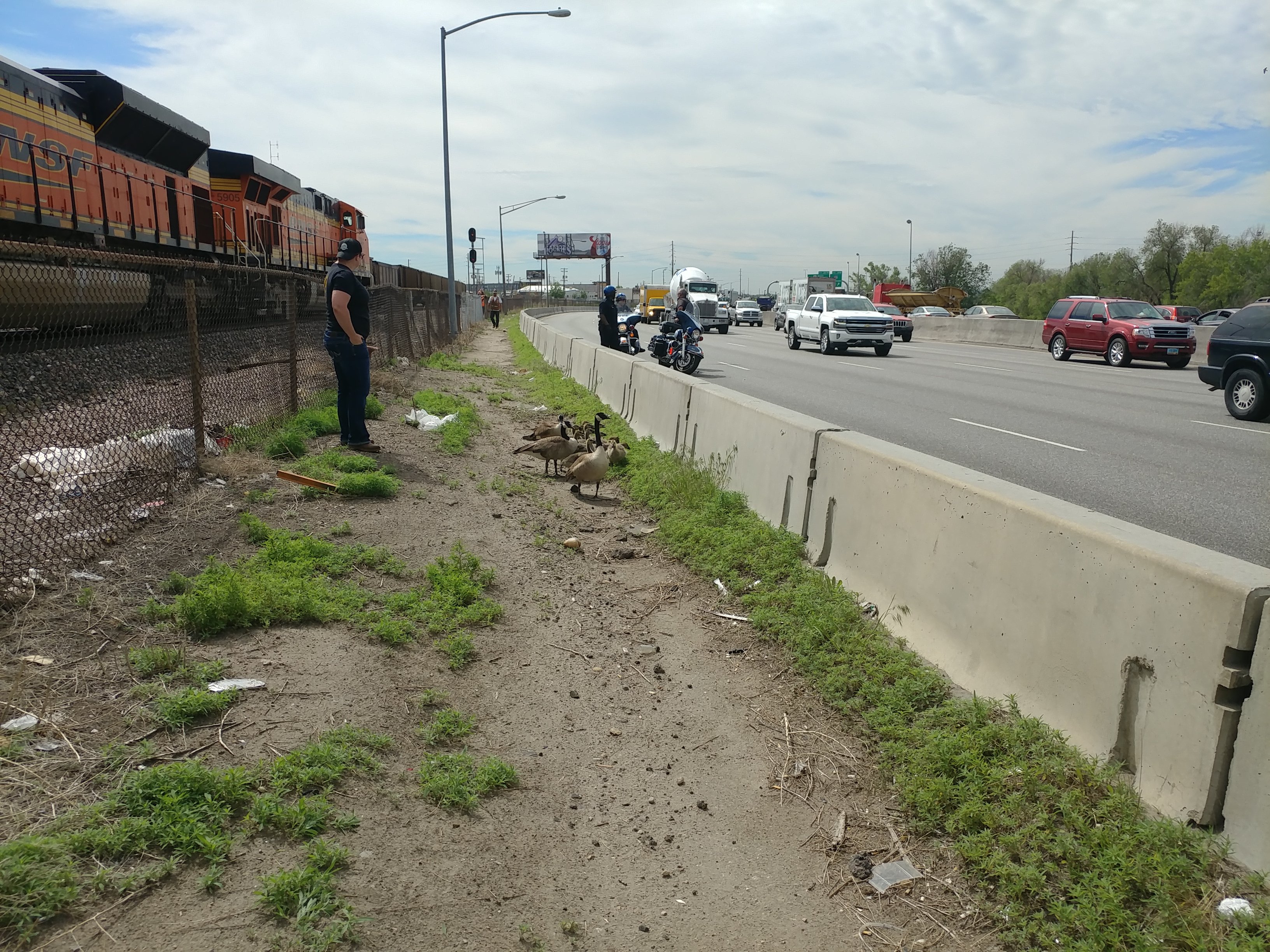 He's the business owner and a tow truck driver for Awesome Towing & Recovery in Denver. On Friday morning, as he was driving north on this notorious stretch of highway, he found himself in a slowdown. That's not news – but what happened next is.
A woman ahead of him had stopped and had her hazard lights on – and right there in front of her car, in the fast lane of I-25, were 14 baby geese and three adult geese.
How they got there remains a mystery. But all of these geese are alive thanks to the Driver, some other bystanders and multiple public agencies.
When Driver saw what was happening, he says he pulled his truck over and blocked another part of the highway. Then, he called police. They said they knew what was happening and were on the way.
"[The geese] were in the fast lane, and they were walking down it like it was nothing," Driver said. "And I was like 'we gotta get them off.'
"… they had lanes blocked, they were honking at me, they were flipping me off. I was trying to get these geese out of the way."
Driver says when police showed up, they helped herd the geese down the wall and corralled them to an area where there was no median. Then, they waited for wildlife services to show up.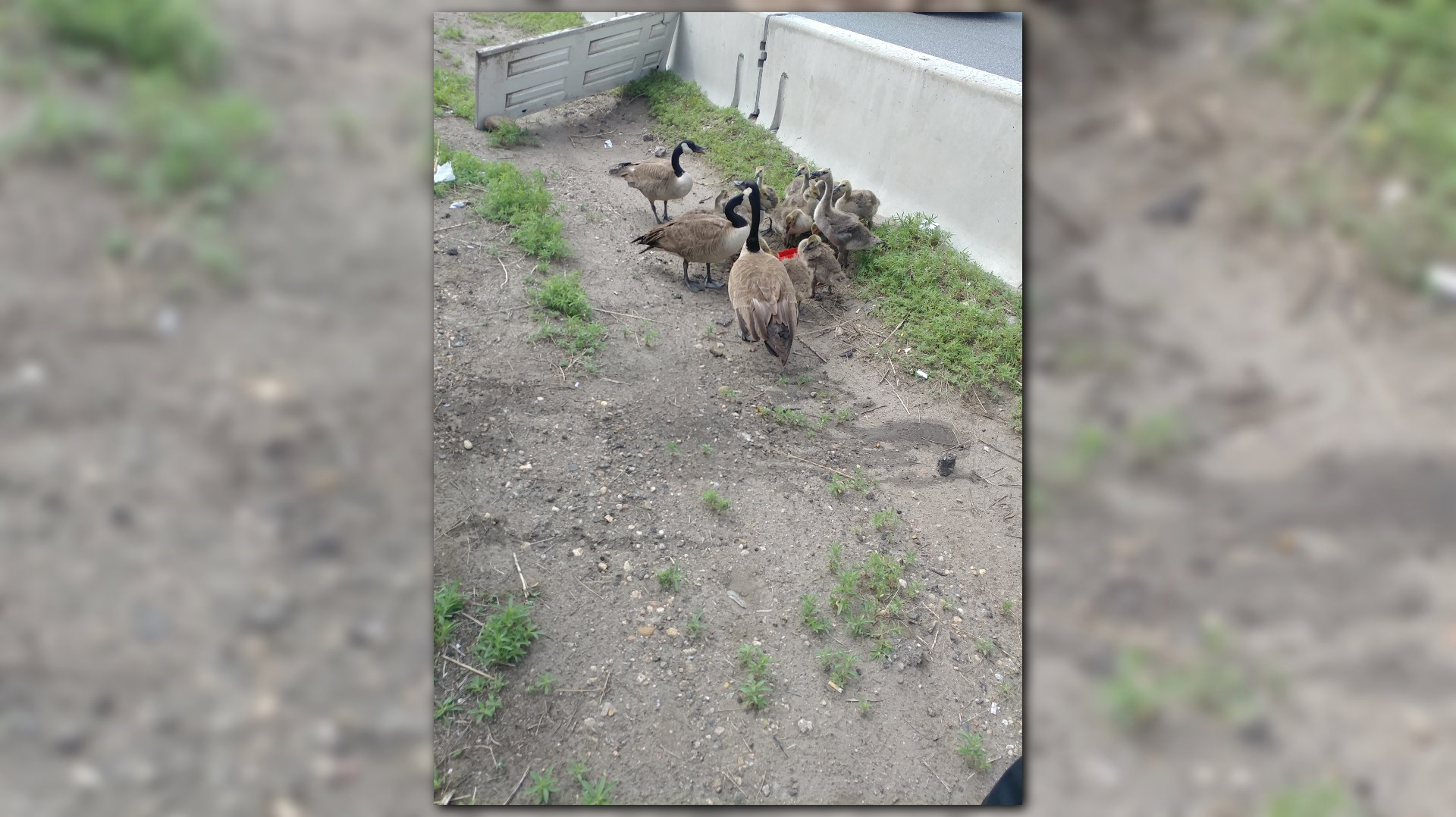 "About 15, 20 minutes go by, and animal control came and then the fight was on," Driver said.
They were able to get the geese into an animal control truck and out of harm's way. Traffic quickly went back to normal. The lives of multiple geese were saved.
"I almost got hit by a car trying to save a baby and actually hurt my leg doing it," Driver said. "I kind of was running out and the officer and I collided, and I was trying to be evasive and miss him."
Given what Driver does for a living, he has some crazy stories to tell. He says he's seen some things, but he hasn't seen anything like this.
"I can have a story I can tell for the rest of my life to my kids," Driver said.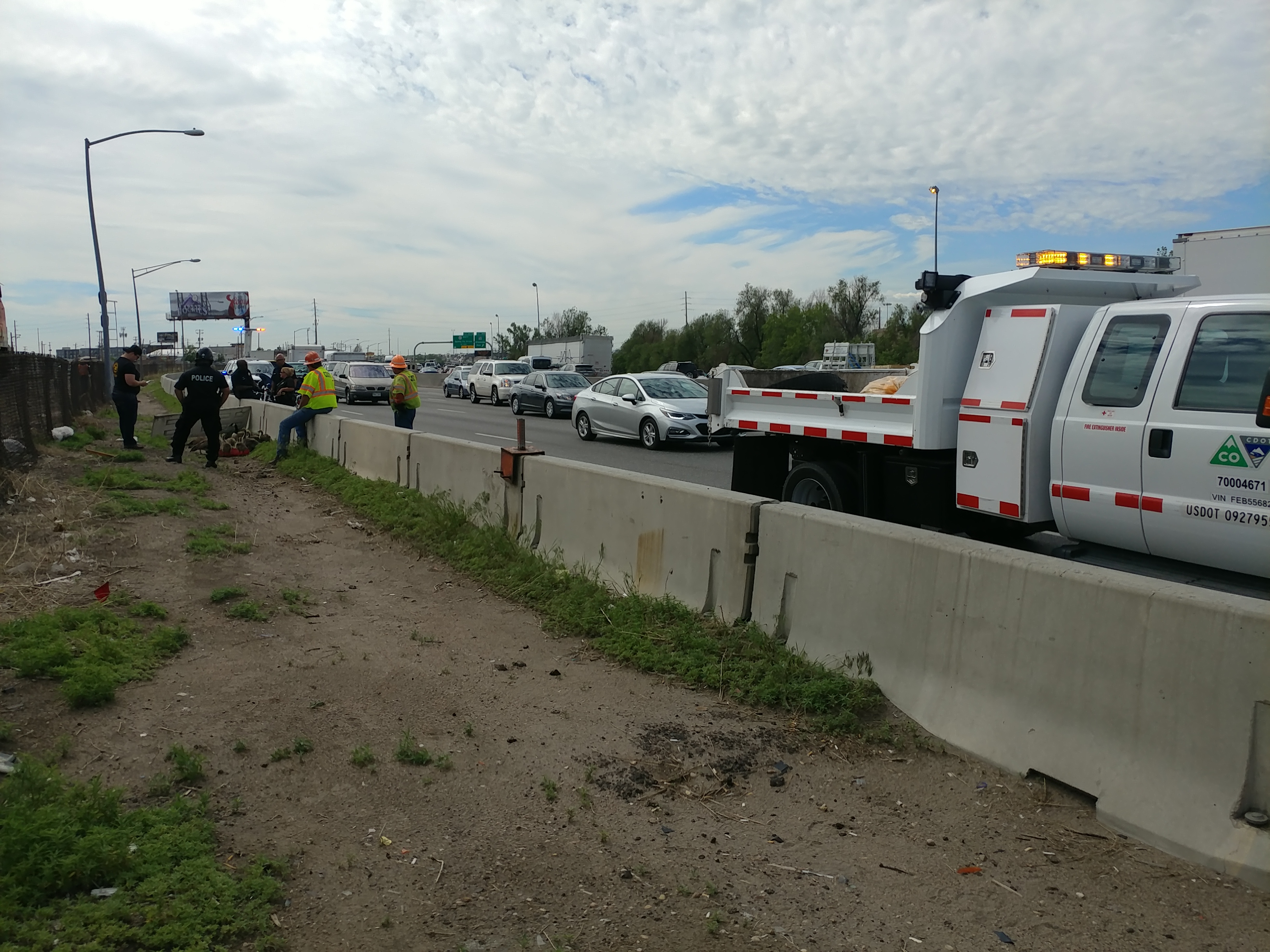 It was an exciting start to his Friday – and something that might have been hard for his other clients to believe – if it weren't for pictures.
He was late for his next job, but luckily, had a good excuse.
"A body shop wanted to know why it took a while – I told them I was corralling geese off the highway," Driver said. "They were like 'no you weren't,' and I was like 'I was.'
"It's an excuse, it's actually a pretty good excuse, cause when you say the highway, it's like 'there was no geese on the highway.'"
But in this case, there were.
And the drama and intrigue of the incident was possible best summed up by a Colorado Department of Transportation tweet.
It was sent at 9:55 a.m. on June 2, 2017. It read: "All lanes open NB I-25 N of Alameda Ave; after relocation of geese."
All lanes open NB I-25 N of Alameda Ave;after relocation of geese

— CDOT (@ColoradoDOT) June 2, 2017