A museum will be taking a tour of Capitol Hill this weekend. The Kirkland Museum is getting moved from its location at 13th and Pearl, to a new location at 12th and Bannock near the Denver Art Museum.
The reasoning behind it is to keep Vance Kirkland's historical studio intact and also to have it closer to the art district in Denver.
The whole thing is a three day affair. By Saturday, the building will be moved into Pearl street, and then on Sunday morning crews plan to start the trek to the new location about a mile away.
The building is more than 100 years old and housed Vance Kirkland's studio.
The whole process will be slow, the building will only move about four miles per hour. The project has taken nearly two years, and this past spring crews started boxing up the items in the museum and started moving them to storage areas. The building has been emptied out, but it still weighs about 150 tons.
The process is a coordinated effort that includes help from Denver Public Works and Denver Police who will help close down the streets and make sure the building doesn't take out any traffic lights or power lines in the process.
The museum is scheduled to reopen at its new location in the fall of 2017.
You can learn more about the Kirkland Museum here.
Here's a map of the route and closures: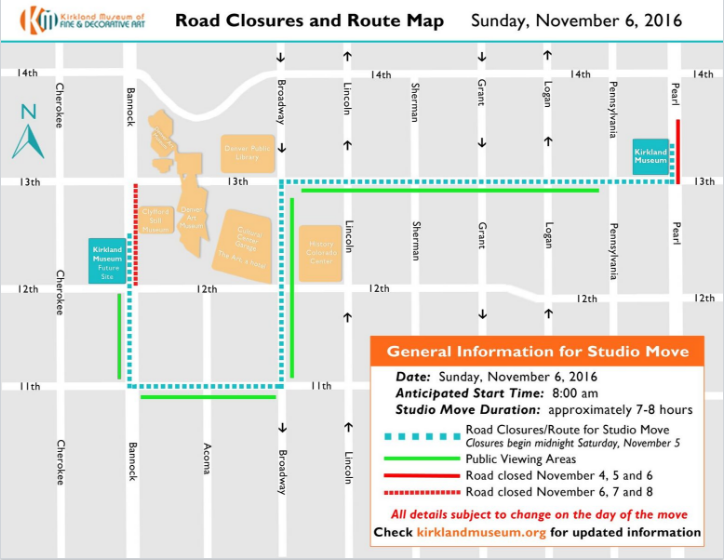 Here's a breakdown: