Police began following a stolen truck through Denver early Friday morning.
The truck was stolen from a gas station while the company driver was getting coffee inside.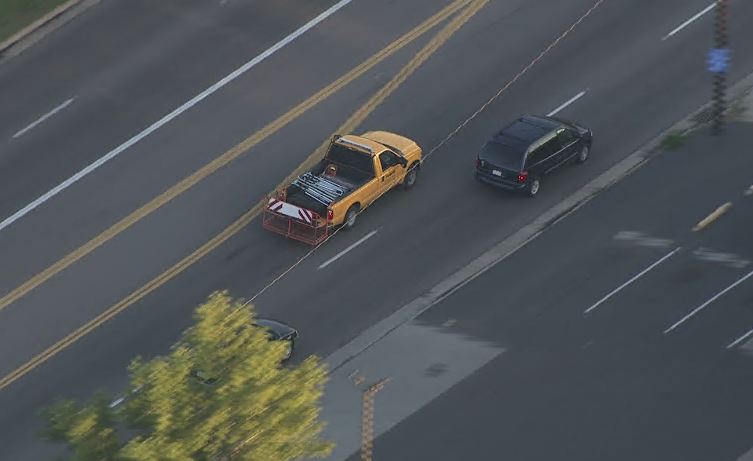 According to Dennis, the company driver, the vehicle it was quickly reported stolen and GPS tracking helped to tell police where it was located.
Sky9 watched as the yellow/orange truck was followed by Denver Police up Federal Boulevard from Interstate-70.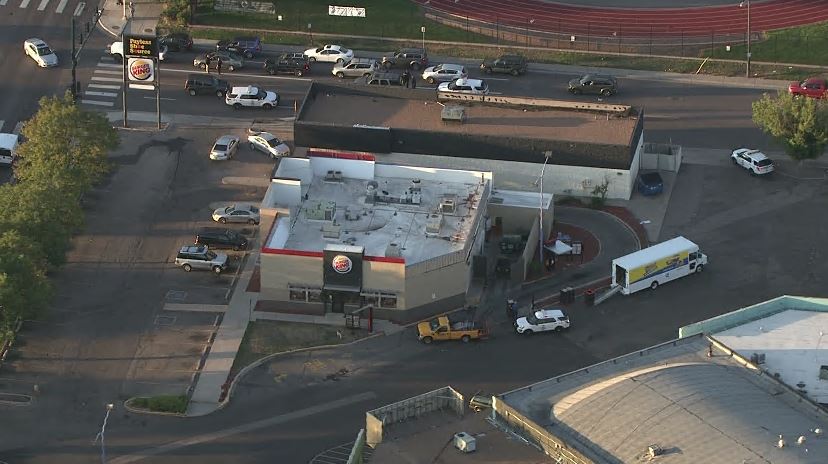 The truck could be seen weaving through traffic, running lights, and having a near collision.
We watched as the woman who stole the truck stopped at the Burger King drive-through, got out of the truck and in to the back passenger side of a silver/grey SUV.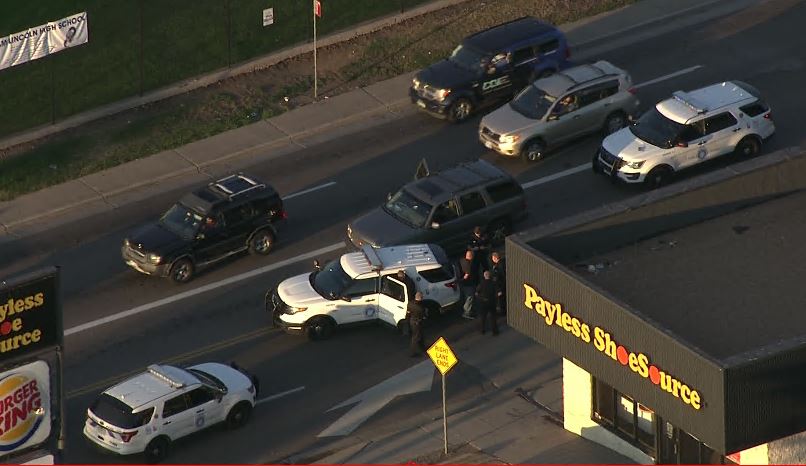 Less than a minute later, police boxed in the SUV near South Federal Boulevard and West Evans Avenue.
The woman who stole the truck, the driver of the SUV, and potentially two others were taken away in handcuffs.
Only the woman is known to be arrested and awaiting charges at this time.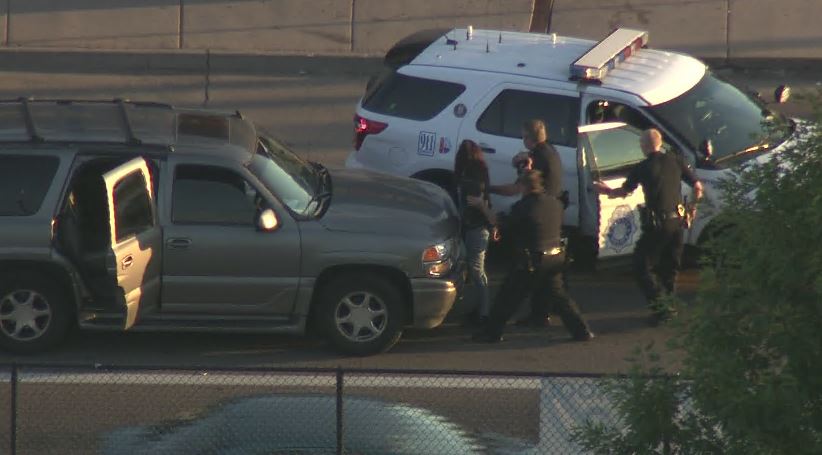 It is unclear what the connection to the silver/grey SUV is.
According to Dennis, keys, an electronic charger, and his lunch are missing from the vehicle.
We will update as more information becomes available.
No one was injured.