Before Coloradans climb into pods and zip to destinations at 670 mph inside a vacuum-sealed tube, there's a lot of work to be done.
A 9-month feasibility study is just the next step in bringing Hyperloop to Colorado. On Sept. 14, a Cheyenne-to-Denver-to-Pueblo route was selected as one of ten global winners of the Hyperloop One Global Challenge.
Global infrastructure firm, AECOM, partnered with the Colorado Department of Transportation, Denver International Airport, the city and county of Denver and the city of Greeley to develop the winning route.
RELATED: Colorado might get a Hyperloop and we don't know exactly what that means
RELATED: Colorado route selected for Hyperloop project
"I would say that within the next three to five years, there will be a functioning Hyperloop somewhere in this world and we're hoping that may be here in Colorado," said Travis Boone, AECOM Regional Executive for the Gulf/Southwest Region.
Hyperloop One kicked off the global competition in May 2016. Team Rocky Mountain Hyperloop beat out more than 2,600 teams that registered for the competition. A description of the winning route on the Hyperloop One website reads: "Colorado's population growth and emerging industry sectors would benefit immensely from a Hyperloop connection along the Front Range. A high-speed link would be beneficial for the state's tourism industry, link high value-added sectors such as biotechnology, technology and aerospace, and help alleviate intercity congestion."
Travel times on the Rocky Mountain Hyperloop:
Denver to Greeley: 6 min
Denver to Fort Collins: 9 min
Denver to Vail: 9 min
Denver to Colorado Springs: 9 min
Colorado Springs to Pueblo: 6 min
AECOM will help lead the feasibility study for bringing Hyperloop to Colorado. One of the big questions is whether Hyperloop will carry passengers or cargo first.
"I do think cargo would be a great place to start and to build out the technology and test it and see it operating over a period of time and then transition it to passenger from there," said Alan Eckman, VP of Transportation for AECOM.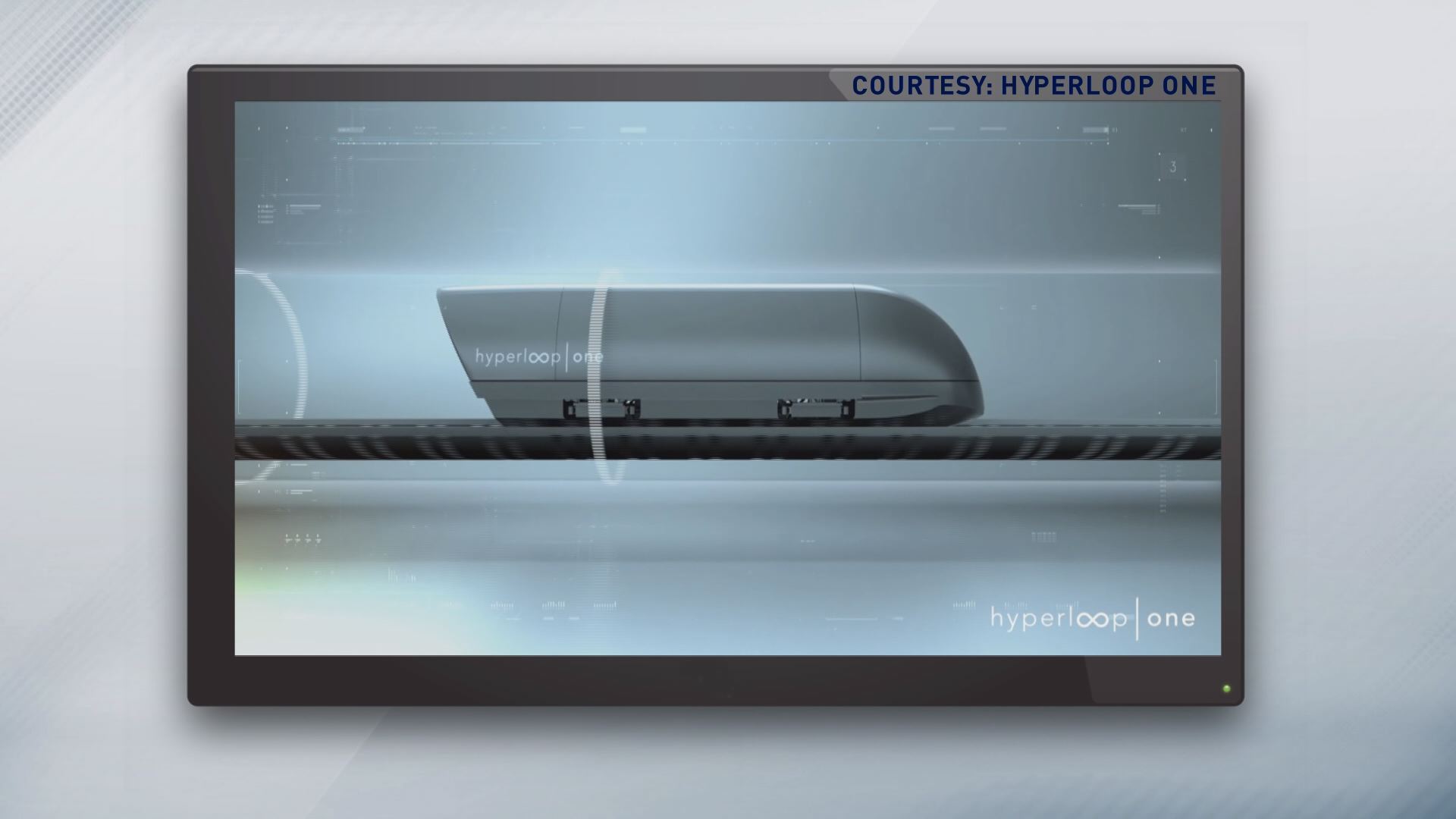 Hyperloop One hopes to have a functioning Hyperloop system in place as early as 2020, and eventually an expansive network of tubes across the country.
"Looking at some of the images about the test track that has been built in the Nevada desert and watching that pod be loaded into that test track and seeing that go up to acceleration – those images really made it tangible for me that this is possible," Eckman said.