It's been quite the day so far for Colorado Springs Fire Department, and the day isn't over yet.
Between 3:30 a.m. and 3:30 p.m. on Tuesday, the department has taken about 100 calls related to fallen trees and branches from the snowstorm, said spokesman Steve Wilch.
This volume of calls isn't unusual, merely infrequent, as he said the department often sees a spike in calls after high winds or heavy snow.
One such call the department tweeted photos for - a property owner who was sitting in the living room when a tree branch fell through the roof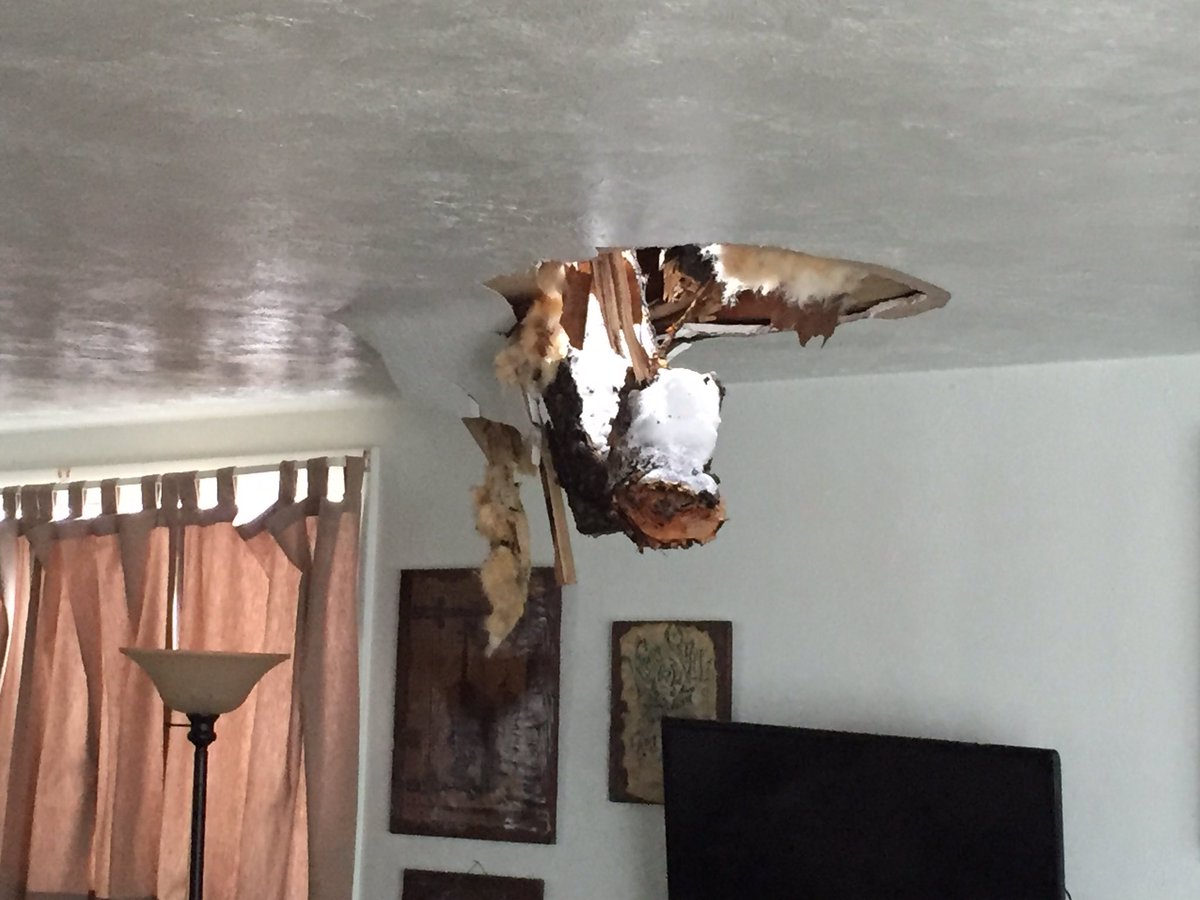 The person was unhurt and called the fire department, who advised calling insurance and professionals to remove the tree branch, Wilch said.
A lot of the time the fire department just reports the fallen tree or branch to the streets division or utilities, he said. If it's a life-threatening situation, then the fire department takes care of it directly.
Calls for service are likely to continue into the evening, as people will be coming home from work and seeing damage that has been done while they were away, he said.