Lime-sized hailstones are responsible for closing the Colorado Mills Mall in Lakewood until Wednesday.
Monday's storm pelted the roof for 15 minutes, causing parts of the roof to break and flood the mall.
As many as three inches of water filled most of the mall, forcing security to close the mall and forcing stores to get new inventory.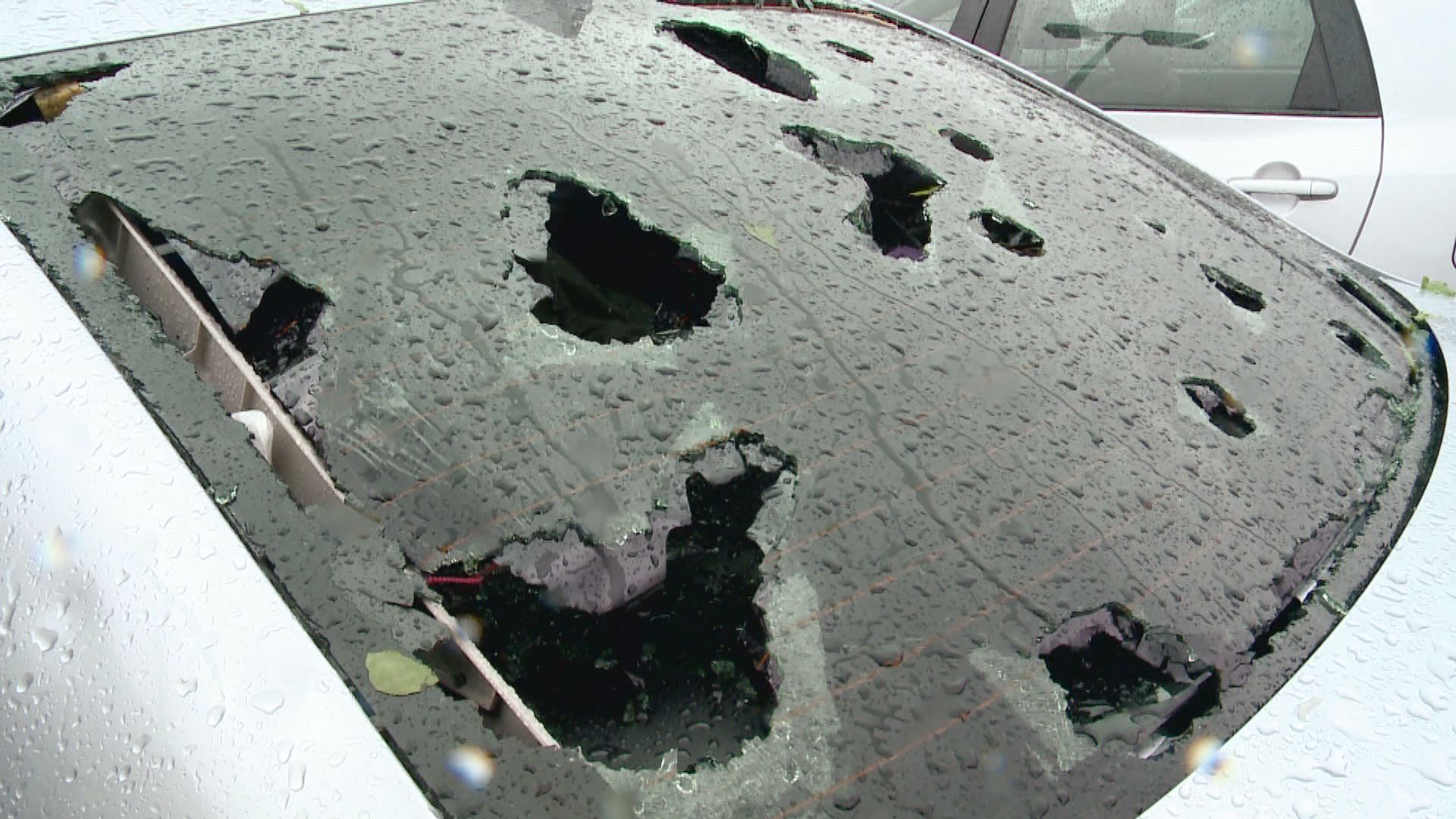 "Imagine if you had like a rain shower head. That's what it was like coming down from the ceiling of the mall," said Devon Desmet who was shopping inside the mall when the roof began breaking.
"There was rain. There were puddles inside the mall. All the stores are closing down," Desmet said.
Hundreds of cars in the mall's parking lot were damaged as well. Baseball-sized holes in the rear windshield were commonplace, while dents were even more so.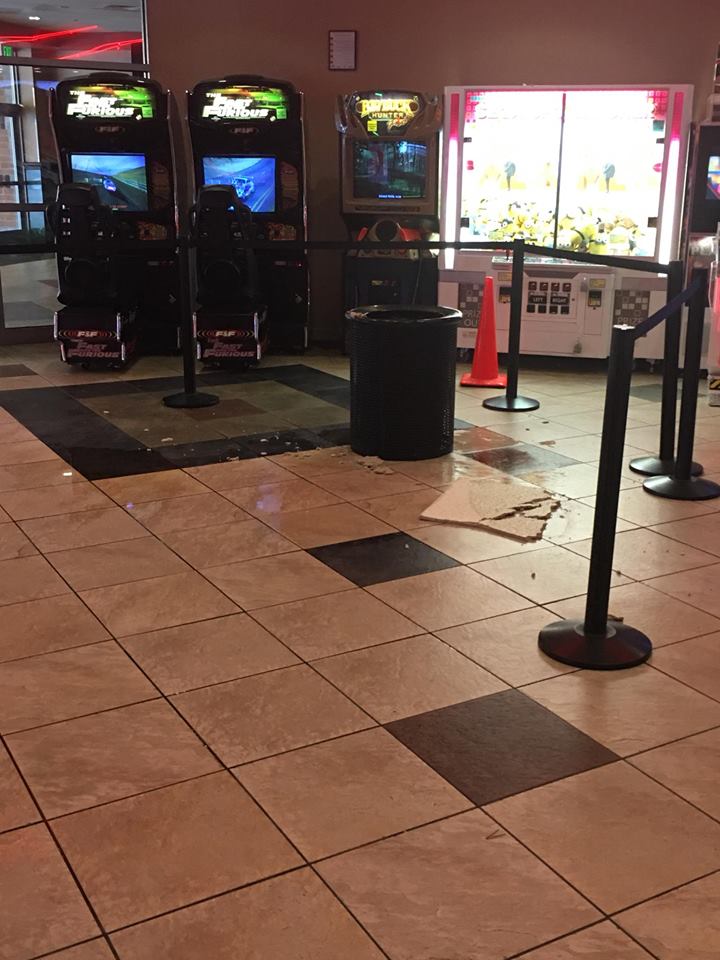 In a statement a spokeswoman for the mall said they are still assessing damages so estimates are not yet available.
They are not sure when the mall will reopen.
9NEWS viewers have sent photos of cars in the parking lot that sustained broken back windows and windshields.
We are closed for the remainder of today as well as tomorrow due to bad weather. Please visit our our website & Facebook page for updates.

— Colorado Mills (@ColoradoMills) May 8, 2017
Colorado Mills at Colfax and Indiana in Lakewood - parking lot sees plenty of hail damage #COwx pic.twitter.com/2TP7x7TX2J

— Eric Anderson (@Andersun) May 8, 2017
@9NEWS Colorado Mills Mall closed every store due to flooding. employees uncertain when stores will reopen pic.twitter.com/5mcU8F4lf1

— Jono Parker (@jonoparker3) May 8, 2017
@9NEWS The Colorado Mills mall is virtually flooded on the inside... water coming through the roof...

— Saynt Raider (@saynt614) May 8, 2017
I'm shook the sunroof windows at Colorado mills broke

— سارة (@theshawish) May 8, 2017
@9NEWS At the Colorado mills.... my car pic.twitter.com/v0gKm3N0z1

— Tree Thugger (@Jsmooth_2327) May 9, 2017
#ColoradoMills hail damage today... 😒 pic.twitter.com/xJfBy9CKpB

— Jenica Watts (@jenicadalyse) May 9, 2017
Seems like #coloradomills was the epicenter of the hail damage. My car was no exception. pic.twitter.com/1A7qTxVMcy

— Steph Burnett (@arakssis) May 9, 2017