The National Weather Service says the severe storms rolling through southeast Colorado Wednesday evening have created perfect conditions for flash flooding in the area of the Junkins Burn Scar (see map below).
Doppler radar pointed meteorologists to powerful storms that are dropping heaps of rain on northeastern Custer County and west central Pueblo County. Flash flooding is expected to have already started across eastern portions of the Junkins Burn Scar.
Flooding is also expected in Beulah and Wetmore.
Debris, including rock, mud, vegetation and other loose materials are expected to be carried by the floods, making them more dangerous and standard running water.
South Hardscrabble and Hardscrabble Creeks are expected to overflow - and carry debris.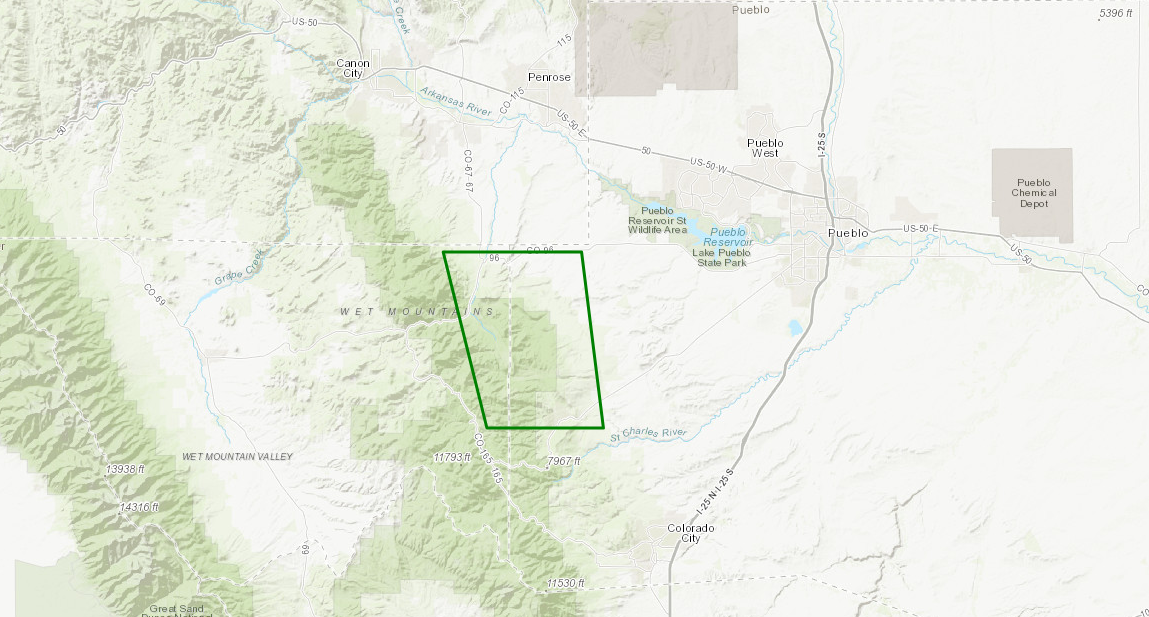 The National Weather Service encourages drivers to 'turn around - don't drown' if they see standing water on a road. CO 165 passes near the flash flood warning area.
They also say you should immediately get away from recently burned areas as life-threatening flooding of creeks, roads and normally dry arroyos can be dangerous.
This is just one weather event happening over today and the next several days:
STORMS | Heavy rains are going to batter the state over the next several days
FORECAST | Your Denver metro area forecast