Wintry conditions, multiple car wrecks and spun out vehicles closed a stretch of Interstate 70 in the High Country Tuesday morning. It reopened at around 9 a.m.
I-70 was closed in both directions between Silverthorne and Georgetown for around an hour -- leading to big backups at the tunnel.
The snow led the Colorado Department of Transportation to enact the traction law on I-70 in both directions from Silverthorne to Bakerville.
This means passenger vehicles must have snow or mud tires, and that trucks use chains.
Traffic cameras show snow blanketing the roads as well as windy conditions.
The accidents weren't just limited to I-70. Loveland Pass also closed due to multiple wrecks.
Even though it's early October, it was wintry enough that Loveland Ski Area even fired up its snow guns Monday night!
If you're saying to yourself: "Wait ... it's delightful here in Denver!" check out these CDOT photos that illustrate how much the weather changes with elevation.
Here's US 6 near the top of Loveland Pass: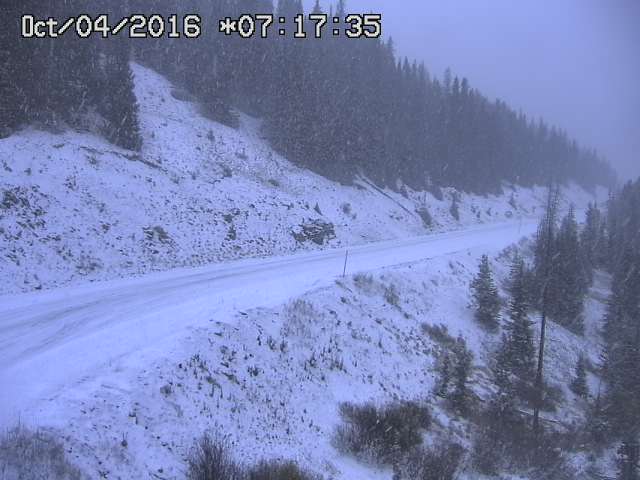 Here's the highway a little bit below: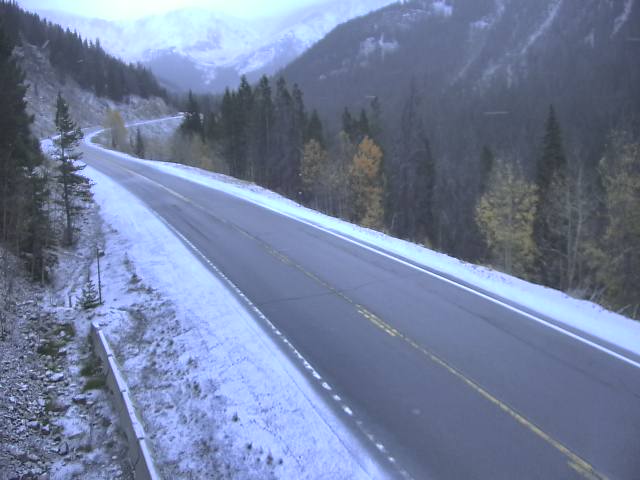 And finally, here's traffic by Keystone. It still looks like fall!