At her home in Silverthorne, Sherri Martin is doing something almost unheard of.
A thing people in the mountains just don't do in November—putting price tags on her stuff and heading outside for a garage sale without the worry it might snow.
"We have had a lot of traffic," Martin said.
Why not when the temperature is 56 degrees in November?
It's so nice Jack Cribbs at the Raven Gold Club in Silverthorne says that people are still swinging their clubs at 9,000 feet.
"This is the latest we have ever been open,"' Cribbs said.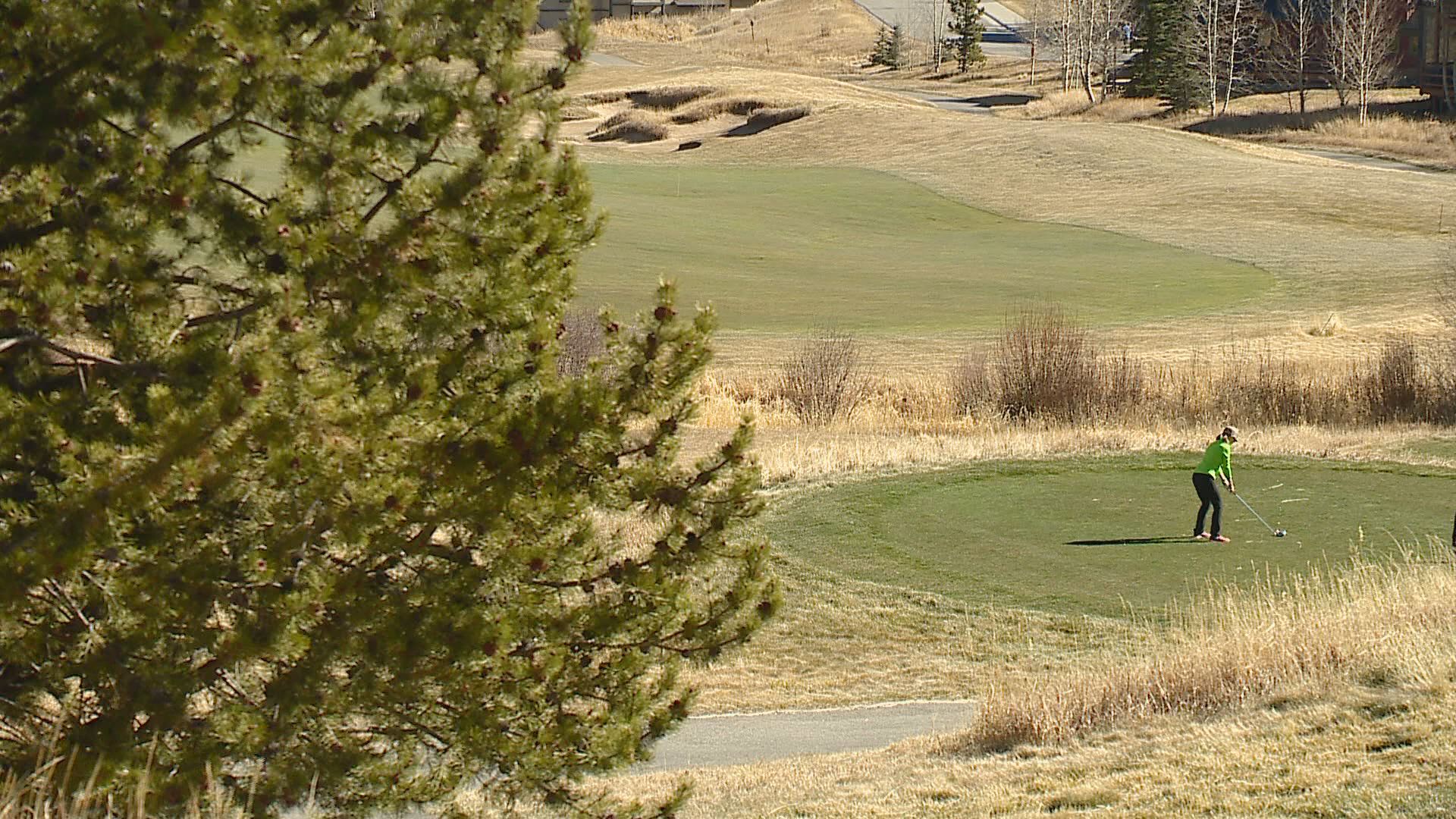 They are open and busy with more than 50 rounds scheduled for Saturday.
It's great late season business for the golf course, but it's not helping winter holiday ski business at the Frisco Lodge.
Ashley Hoppe says normally they would be booked for the holidays by now, but that's not the case this year.
"We have bookings on Thanksgiving, we have bookings on New Year's, and we have bookings on Christmas," Hoppe said.
The plus side? The warm weather that has given them extra time to put up Christmas lights and some fresh paint.
"We were able to do an entire revamp to the Frisco Lodge," Hoppe said.