Our most recent storm brought over a foot of snow to Southwestern Colorado and a few inches for other ski areas.
The snow is winding down and now we are headed for a chilly Tuesday night.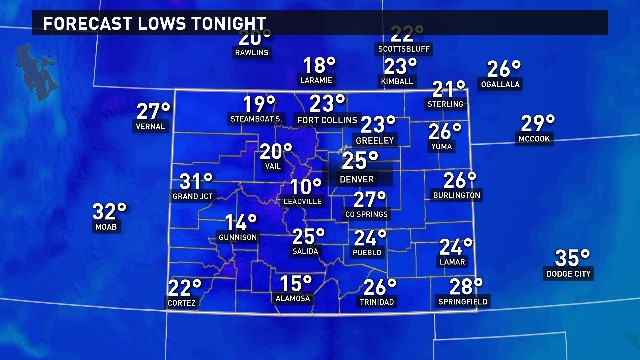 Skies will gradually clear through Tuesday evening and temperatures will drop into the 20s. After a chilly Wednesday morning, your hump day looks drier and warmer across the state with lighter winds. Temperatures on Wednesday will be in the low 50s along the Urban Corridor with sunny skies.
A small disturbance will approach northwestern Colorado Wednesday evening through Thursday morning bringing a few inches of snow for northern and central mountains. The snow will wrap up by sunrise Thursday morning.
Thanksgiving Day will be dry, cool, and breezy. Temperatures will be in the upper 40s and low 50s. Warmer temperatures are expected for Friday and Saturday before another cooldown on Sunday with a chance for snow.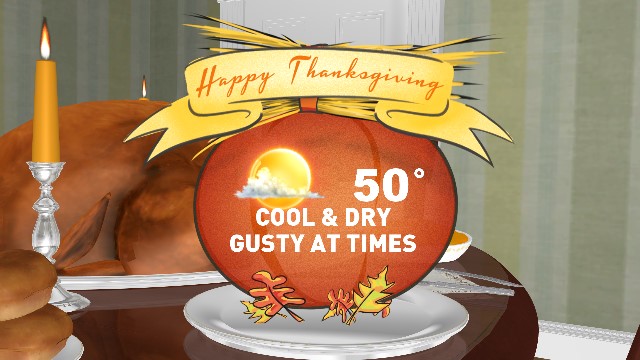 The weather for Lights the Lights on Friday afternoon will be cool and dry.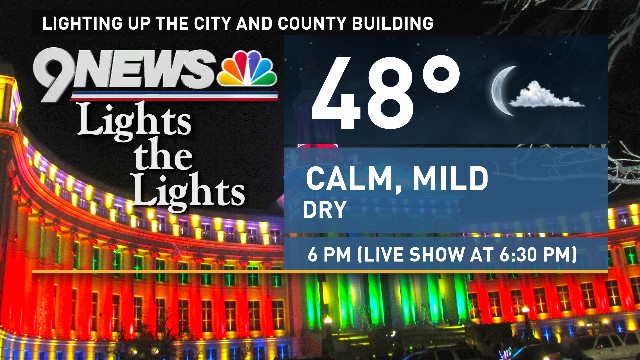 Light snow is possible during the Broncos vs. Chargers game with chilly kickoff temperatures in the 30s.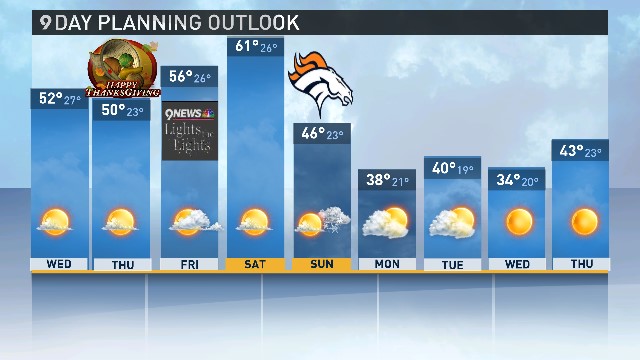 Have a happy and safe Thanksgiving holiday, from you 9NEWS Weather Team.