Bye bye 60 degree temperatures! Saturday was nice with mild temperatures and sunny skies, but a storm is moving through the state and it's bringing big changes.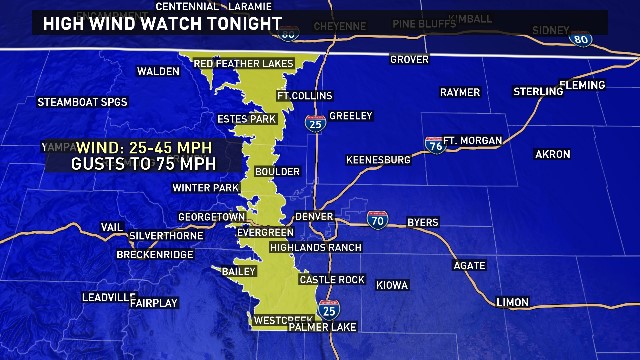 The most obvious of those changes is heavy snow falling in the mountains. Driving down the mountain this afternoon could be a challenge. Winter storm warnings will be in effect for several mountain locations through Tuesday morning.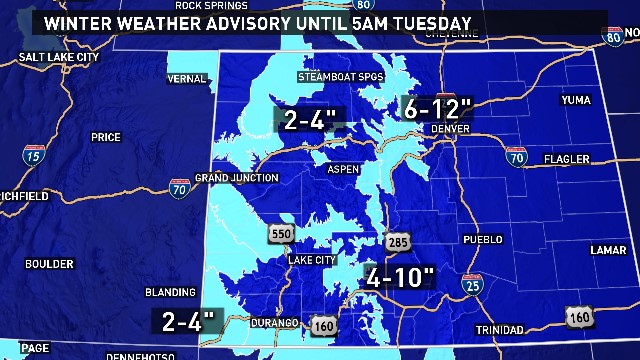 Accumulations of 8-16 inches are possible, with higher amounts in the San Juan Mountains. Expect icy, snow packed roads with blowing snow. Be prepared with your winter preparedness survival kit if you plan to travel in the High Country.
FULL FORECAST: http://www.9news.com/weather
On the Front Range, light rain and snow showers are possible through midday with little to no accumulation. Skies will gradually clear through midday, but strong winds will develop through the afternoon gusting up to 25 mph with higher winds near the Foothills. A high wind watch will be in effect overnight in the Foothills with possible gusts up to 75 mph.
Temperatures on Sunday will be in the low to mid 50s. Temperatures will continue to tumble for the workweek. Another cold front arrives by Tuesday dropping our temperatures into the 30s.