Mother nature has not been too kind to the melon crop in Southeastern Colorado this year.
A lot of the famous melons were lost to hail and flood damage, but farmers with the Rocky Ford Growers Association said technology helped saved their season.
"It's definitely the wettest summer I've ever been a part of," said Michael Hirakata, a farmer of Hirakata Farms in Rocky Ford.
La Junta, Colorado received an astounding 5.33 inches of rain in July. That's three and a half inches above average. Hirakata said it is not only bad for the rind to sit in water, but the it also soaks into the melon, which weakens the flavor.
Besides the flooding in July, two big hail storms also caused damage to the melons.
"It's a tough way to live and to work, to be so dependent on Mother Nature," said Hirakata.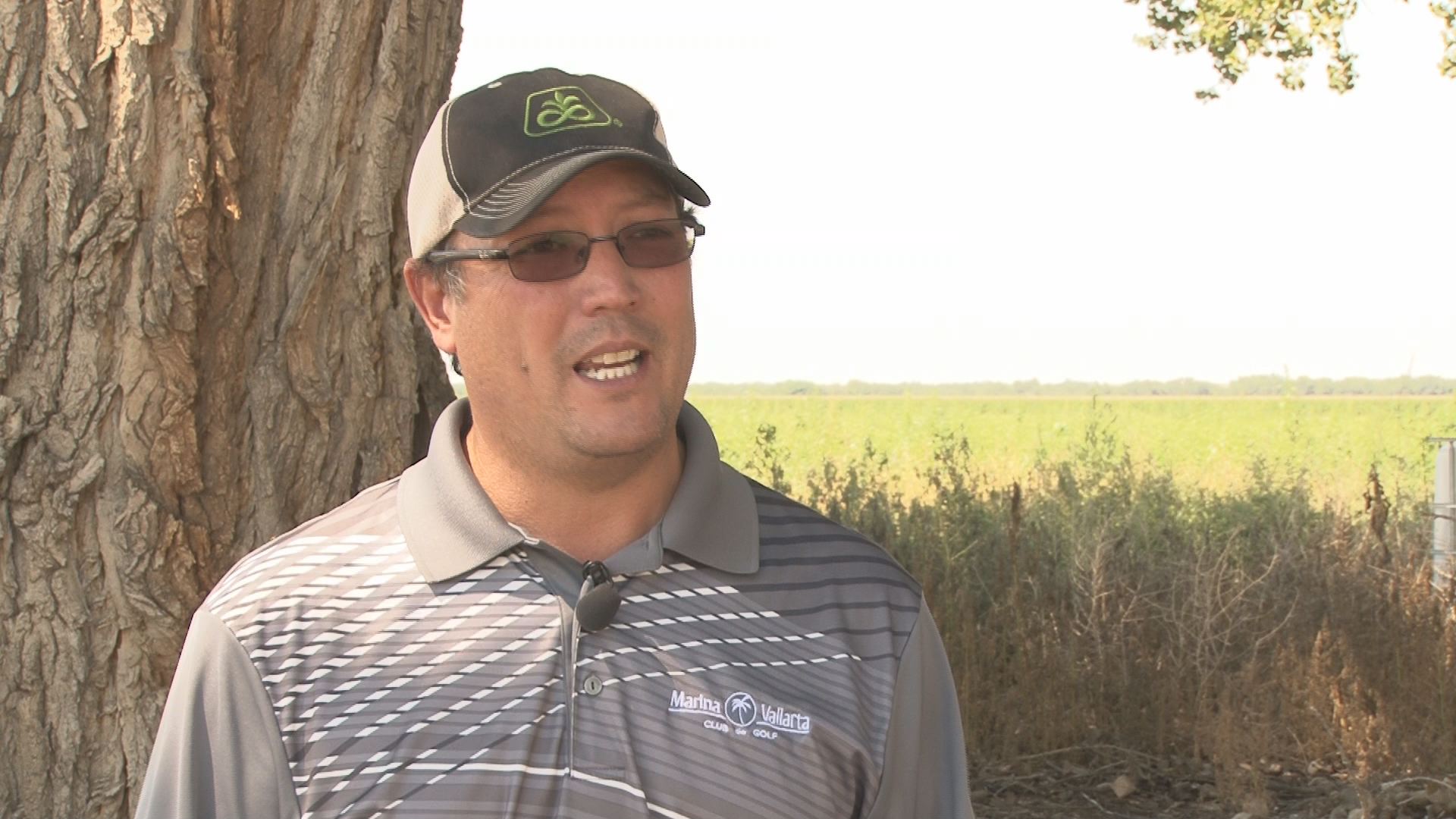 He said the losses were so bad that he fears there will be no profit this season. He lost 50 percent of his early season watermelon crop and 25 percent of his middle season cantaloupe crop.
His pumpkin crop escaped most of the damage.
"You've got to keep your head up, and go forward. If you let it bother you, you need to find another job," said Hirakata.
Hirakata Farms plants cantaloupe in four stages over the spring and summer to help guarantee a continuous harvest. The process helps them meet the demand, but they really credit the use of recent technology for saving their season.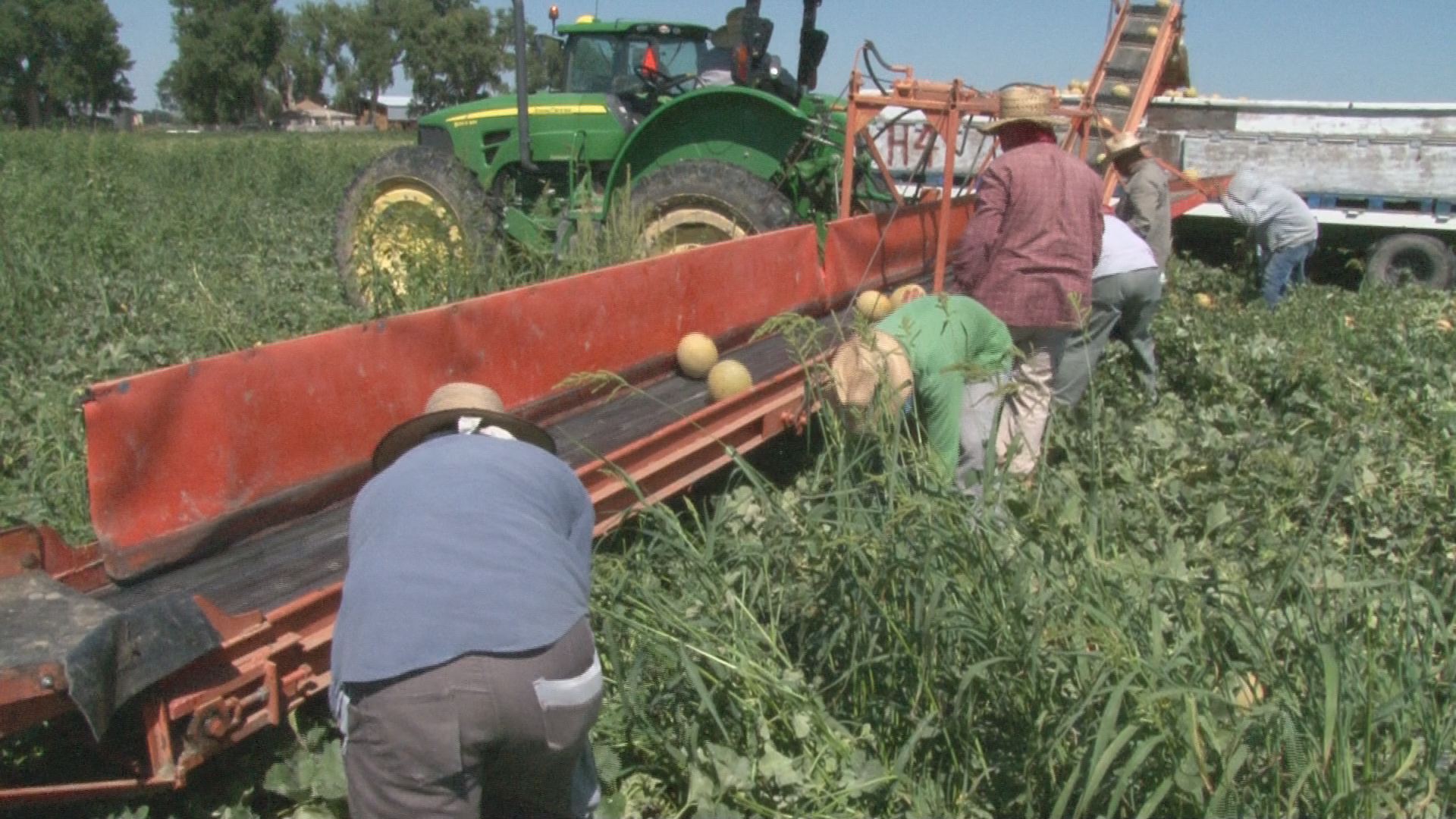 They use 'sub-inch farming.' It's precision agriculture that harnesses a wide swath of data, including soil information, seed data, and weather analytics. They map out the most efficient layout of each field, then programs it into a GPS. Finally, the machinery goes on autopilot.
The field gets tilled, lined, and planted with no wasted space. This means more melons in each field.
The efficiency also saves them on costs.
"We use less diesel, we use less man hours, less wear and tear on our machinery, so basically our footprint goes way down," said Hirakata.
They also use 'sub-surface irrigation.'
"All of our water, it never sees the light of day. We filter it, we pump it underground with drip tape, and it goes up to the plant, instead of going down," said Hirakata.
With more melons and less costs, the sting of mother nature isn't quite so harsh.
Although Colorado weather may be a pest, it's actually Colorado's climate, that gives a melon the distinguishing sweet taste.
Melons thrive in the sunshine and hot temperatures in the Rocky Ford area, but it's really the temperature swing, from nearly 100 degrees down to near 60 degrees everyday in the summer, that is responsible for the sweet taste.
"That 30 to 35 degree swing in temperature, will actually force the fruit to pull in more sugars from the plant," Hirakata said.
It doesn't hurt that they turn the product around quickly for Colorado markets.
Hirakata said the melons can get from his field to your plate, in 12 to 24 hours.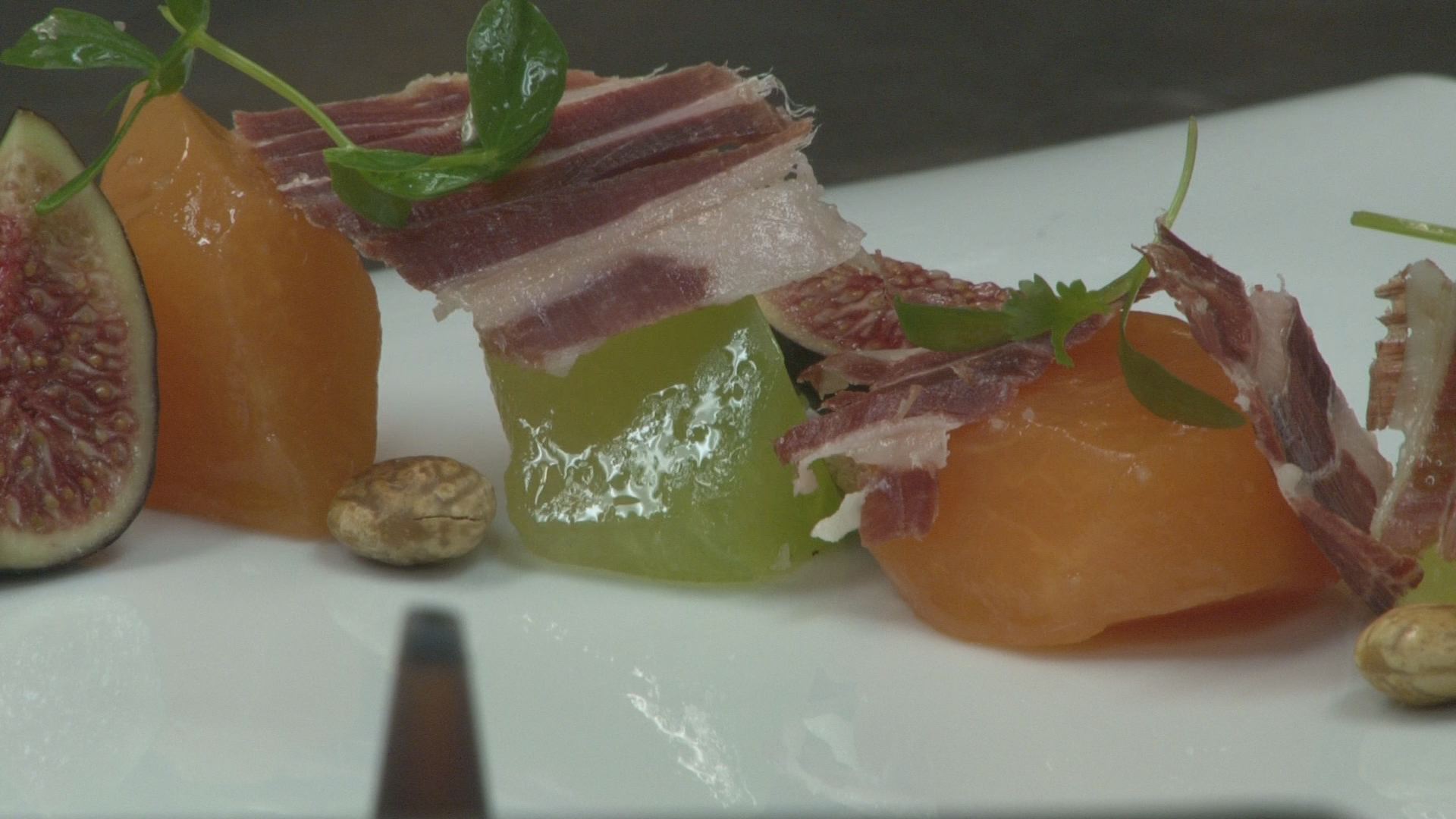 The sweet flavor is an important agricultural brand for Colorado. The eight farms that are part of the Rocky Ford Growers Association plant 450 acres of cantaloupe each year in an 18 mile zone amongst Swink, Rocky Ford, and Manzalona.