Our mid-November snow storm has moved out but left chilly temperatures for your Friday forecast. A few icy spots are possible for the morning commute but eventually that sunshine will be out in full force to help melt that ice and accumulated snow.
Highs will be in the mid 30s to low 40s across the Front Range and Plains. Winds will be gusty in northeastern Colorado, up to 35 mph. Another cold night awaits us with overnight lows expected to drop into the teens.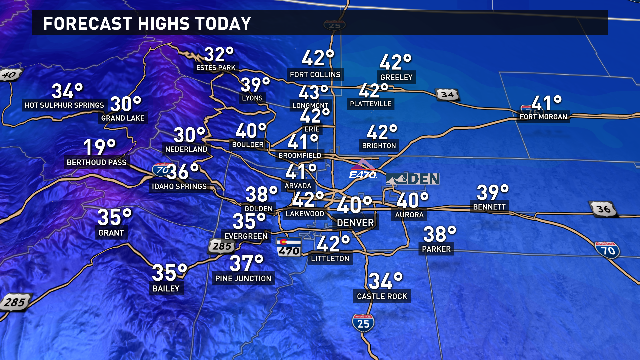 RELATED: A look at Thursday's snowfall totals
FULL FORECAST: http://www.9news.com/weather
Click HERE for our live traffic map
The weekend will be warmer and drier with highs in the 50s and 60s. The next storm we're tracking arrives Tuesday. It looks weaker and warmer. That storm brings with it a chance for showers with highs in the 50s.
The Thanksgiving Day forecast looks mild and dry with highs in the upper 50s.