Maybe you noticed it on your drive home. Maybe you saw it from your front or back porch.
Around 6 p.m., mountain views turned into a dusty blob. The cause? A cold front bringing in some gusty winds.
The National Weather Service warned of reduced visibility due to the gusts - some of which were upwards of 45 miles per hour!
Gusty winds to ~45 mph behind a fast moving cold front will produce some blowing dust! Watch out for reduced vis near open fields. #COwx

— NWS Boulder (@NWSBoulder) September 19, 2017
A cold front is sliding into the state from the north, kicking up wind gusts and stirring up dust, says meteorologist Danielle Grant.
Temperatures at Denver International Airport dropped more than 20 degrees as the front moved through.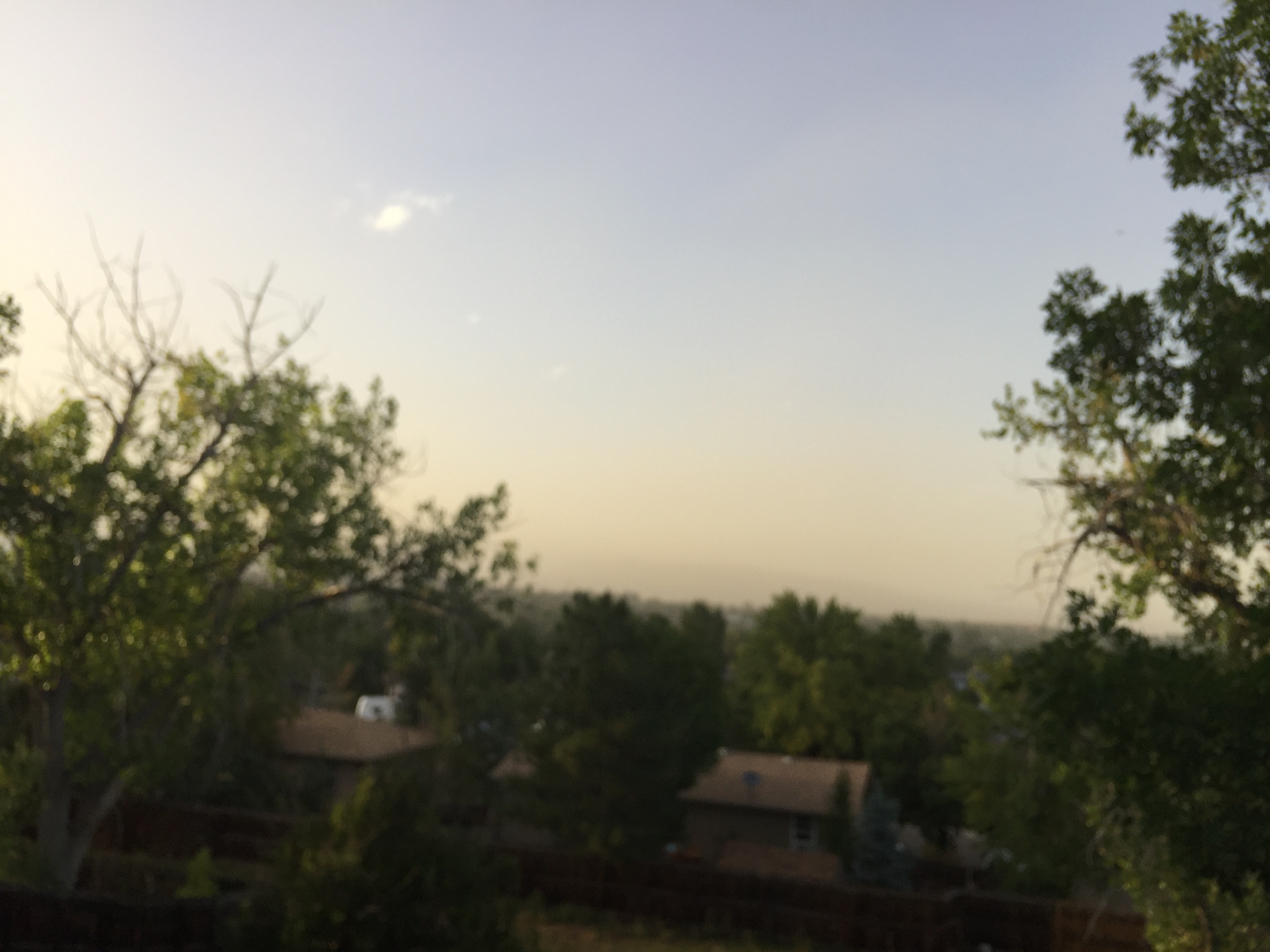 But, for the question we know is burning in your minds: was it a haboob?
Well, technically, says meteorologist Danielle Grant.
Typically, a strong downdraft from a thunderstorm can trigger a haboob. They can also occur from gusty winds behind a cold front, similar to what we saw early this evening.
So, you could call it a haboob - but, Danielle is sticking with calling it a dust storm.
The front is bringing 30 to 50 mph gusts to much of the metro area and plains. This dry, cold front will cool off temperatures dramatically overnight.
Many locations will wake up to the mid to upper 40s by morning! With some afternoon sunshine, Wednesday's daytime highs will soar into the upper 70s.