With over 1 million acres of timber burning in the western United States, there is a tremendous amount of haze and smoke in the air.
Upper level winds are pushing smoke from Montana into Colorado.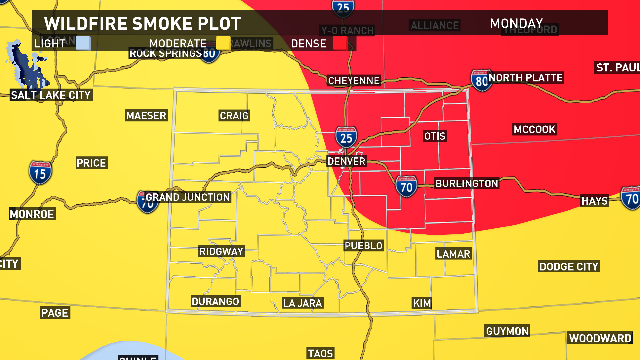 Poor air quality is forecast for the Front Range for Labor Day as visibility will drop below 5 miles at times. Slow-moving upper level winds continue to transport smoke and haze into the state from the many fires burning from Montana to the West Coast.
Windy conditions this evening will not clear the air as the front is coming from Montana, so hazy skies will stick around Tuesday even though it will be much cooler.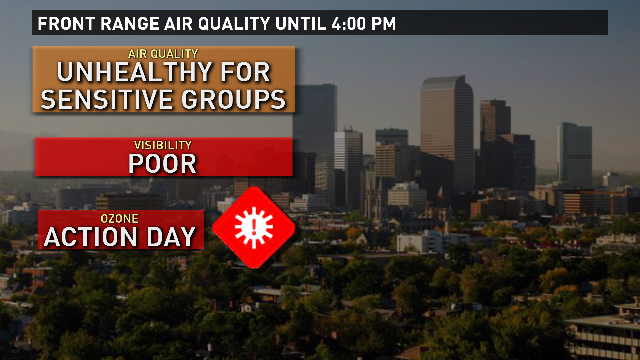 RELATED: Why the moon looked so orange this morning
PHOTOS: Wildfire smoke causes hazy conditions in Colorado
Hazy conditions as seen from Lookout Mountain
Hazy conditions as seen from Lookout Mountain