The way different Colorado outdoor venues handle severe weather and the notification of its customers varies greatly. Some venues show fans informational videos prior to events, while others don't release any emergency plans ahead of time.
Red Rocks for instance, starts planning for delays to a show when it learns lightning is five miles away.
Red Rocks spokesperson Brian Kitts said customers get warnings about the possibility of weather at different times, including in an email prior to an event. If people are evacuated, which happens a couple of times a year, they are encouraged to seek shelter, including in their cars, and to monitor social media for information on what's next.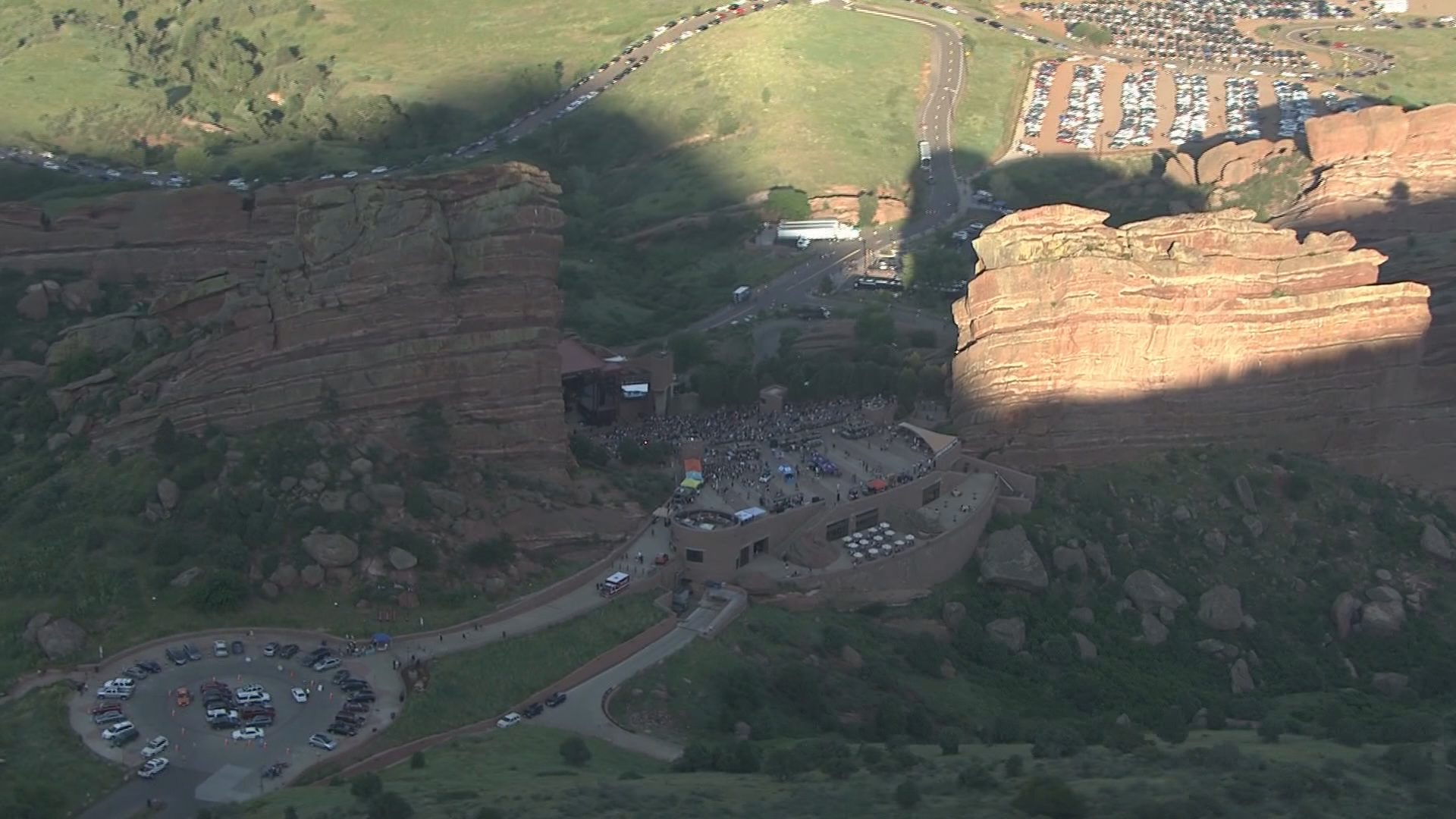 "I think any time anybody goes into a venue, knowing how to get out in case of an emergency is something that fans should know," Kitts said. "So they should educate themselves. In a lot of ways it's a lot like an airplane, is the closest exit behind you or over to the side. I think most fans are pretty good about that."
The Denver Zoo said it notifies the patrons of lightning when it's eight miles away and they do so in person.
"We do it very quietly, we don't want to cause any kind of panic," said Clint Herrick, the Denver Zoo's security manager. "We're very calm about it, we come up to them and individually tell people we'd like for you to come with us there's a storm approaching."
The severe weather information is not available on the Zoo's website. The non-profit says its staff is prepared to assist people in case of an emergency. The Zoo says it also has shelters in case of a tornado.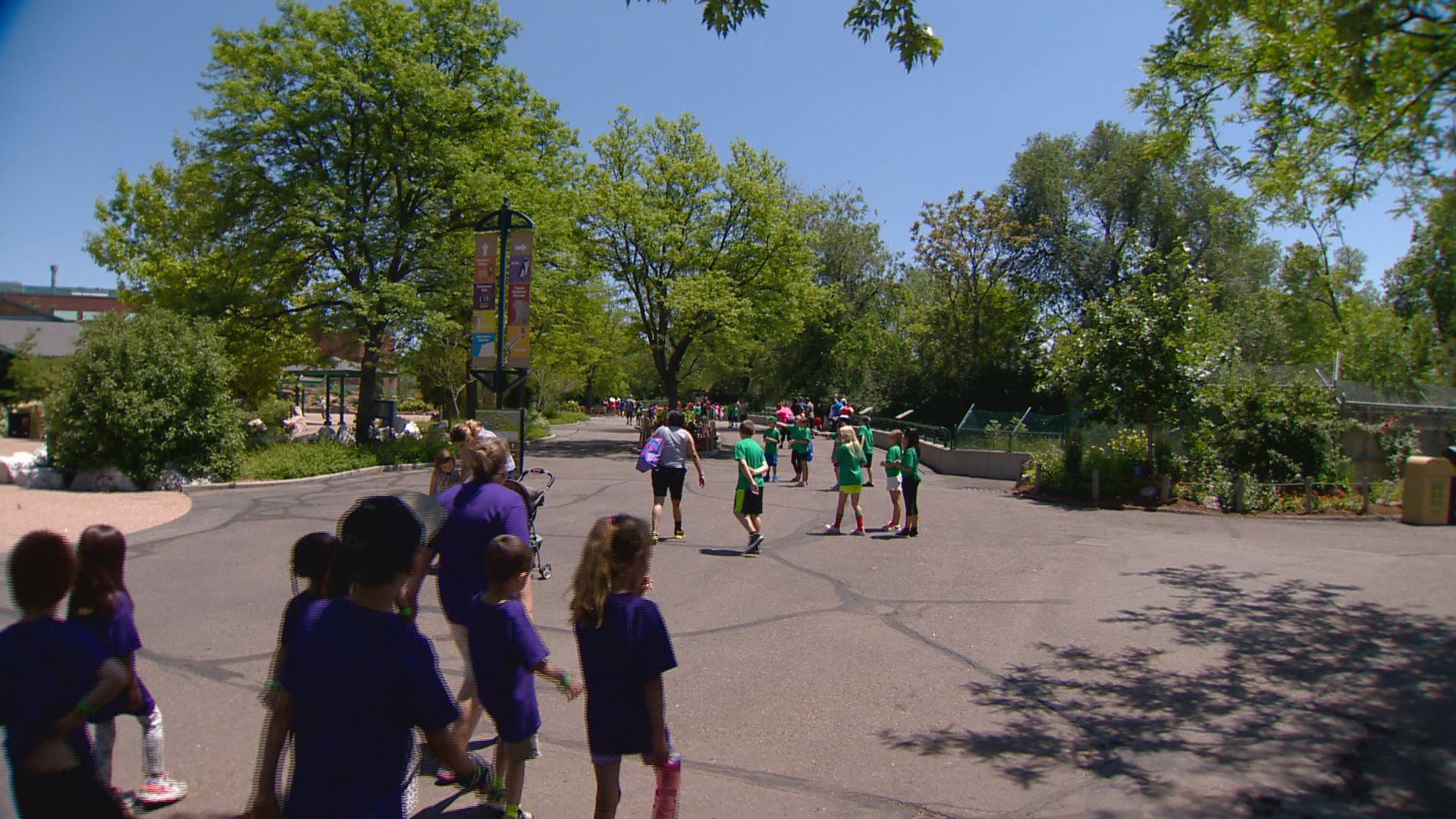 Sports Authority Field at Mile High plays a video before football games. A spokesperson told 9NEWS there are designated shelters from hail and lightning:
When dealing with inclement weather at an NFL game that is already in progress, the safety of the players, coaches, fans, and stadium employees is the top priority. Therefore, League Officials will adhere to the following guidelines to minimize exposure to hazardous weather conditions:
Suspension of Play – In the case of inclement weather, specifically lightning, the Referee will determine when it is appropriate to suspend play and clear the teams from the field. The NFL's Game Day Operations Center is in constant communication with the Referee, the Officiating Supervisor, and any other League representatives attending a game affected by inclement weather in order to communicate forecasts and severe weather warnings. These forecasts and warnings are issued by a third-party meteorological service specifically hired to monitor inclement weather that could affect an NFL game.
Weather-Related Delay – Once the Referee has made the decision to suspend play due to inclement weather, the NFL's Game Day Operations Center speaks directly to a meteorologist who can provide an estimated duration of the delay based on weather patterns. This delay estimate is then communicated to the highest ranking League Official, Officiating Supervisor, and/or directly to the Referee. These League representatives are then responsible for updating both teams. Throughout the delay, the NFL's Game Day Operations Center is constantly relaying forecast updates and delay estimates to the on-site League representatives. When appropriate, the home club is responsible for implementing procedures to address the safety of fans and employees in the stadium.
Resumption of Play – The Referee will determine when it is appropriate to resume play. In cases of lightning or other weather-related stoppages, the Referee is strongly encouraged, circumstances permitting, to consult with the highest ranking League Official in attendance, the NFL's Game Day Operations Center, and/or directly with a League-designated meteorologist before resuming play. Once the Referee has determined that play will resume, the teams will be given a 10 minute warm-up period.
Authority of the Commissioner – Only the Commissioner (or his designee) has the authority to cancel, postpone, alter the normal timing of, or terminate games, including games affected by inclement weather. If a ruling by the Commissioner or his designee is necessary when dealing with a game affected by inclement weather, the NFL's Game Day Operations Center and/or the highest ranking League Official in attendance will initiate that contact. No announcements regarding the possibility of cancelation, postponement, alteration of the timing, or termination can be made unless advised to do so by the Commissioner's office.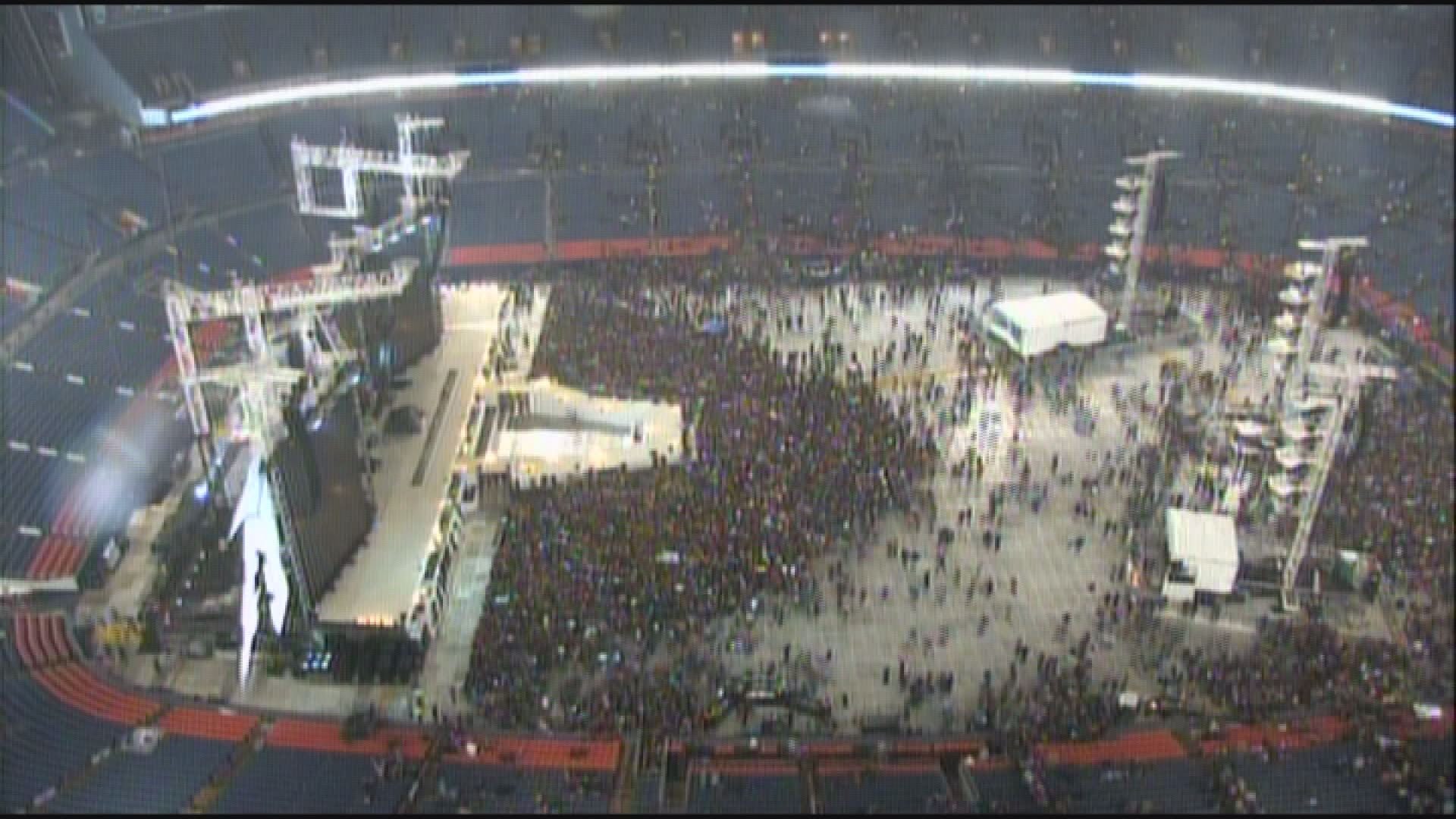 Denver Botanic Gardens told 9NEWS if thunderstorms are in the forecast, a staff member will carry a mobile weather radio and a lightning detector, which will alert them of lightning strikes within five miles of the Gardens. Visitors will be directed to either seek shelter, or to stay away from the tallest objects. If a concert is taking place, a public address system will be used to direct visitors to the nearest buildings. For tornados, visitors will be directed to the nearest small room.
The Rockies said they communicate weather watches and warnings to fans using the scoreboard and address the fans if necessary using the public address system.
"We have a plan to move people from the upper deck and the Rockpile if necessary," the Rockies told 9NEWS.
Fiddler's Green wouldn't tell us what their plan is. Instead, the venue issued this statement.
We don't share our emergency plans with the public in advance of a specific emergency or threat. As each situation will require a different plan or reaction, having a general plan published could ultimately be confusing to the public. Additionally, as local city, law enforcement and emergency response officials are required for each plans specific use, they will need to be consulted prior to release in each circumstance.
Dick's Sporting Goods Park did not return 9NEWS reporter's Anastasiya Bolton's email and call for information on their plan Thursday.