The chance of rain and thunderstorms returns to the state on Wednesday.
Southeastern Colorado has the highest likelihood of severe storms during the day and into the evening.
Along the Front Range, we'll have overcast skies, temperatures in the 50s and the possibility of rain at any point during the day.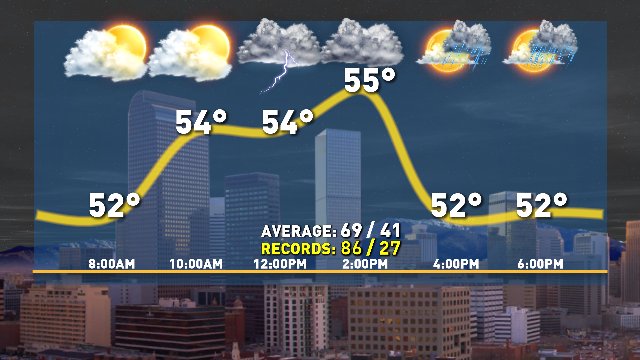 Nothing will last long, but periods of rain and thunder are expected from time to time.
Light showers are possible again overnight into Thursday morning when we'll begin to dry out.
Thursday afternoon and Friday we return to a more typical spring pattern, with the outlook looking much drier throughout the state.
Showers/thunder may affect the Rockies game this afternoon. #9WX #9newsmornings #9news #cowx pic.twitter.com/5DKugvpzwx

— Marty Coniglio (@martyconiglio) May 10, 2017