Schools practice it and you have a plan in place at home, but what happens when severe weather hits at, say, Coors Field? Many of the big venues in Denver already have a severe weather plan in place! Here's what you need to know to be prepared.
Denver Botanic Gardens:
Are you planning to spend a day out at Denver's Botanic Gardens? Every year, thousands of people flock to this spot to tour the grounds, experience a concert or attend a plant show.
If thunderstorms are in the forecast, security officers on duty will carry a mobile weather radio and a lightning detector, which will alert them when lightning strikes within five miles of the Gardens.
At that point, if an enclosed shelter is not available, visitors are directed to stay away from the tallest objects (trees, light poles, flag poles), metal objects (fences), standing pools of water and open areas.
If a concert is in progress, the A/V system will be used as a public address system at the amphitheater and direct visitors to the nearest buildings.
The event management team will monitor the proximity of the thunderstorms and use local observations to make an informed decision, determining the right time to resume the event. Event patrons will be notified via stage A/V system that the lightning threat has ended and the time of the restart of the event.
In the event of a Tornado Warning in the area visitors indoors are directed to the nearest small interior room or hallway on the lowest floor possible.
If caught outdoors at York Street, the operations tunnel next to Marnie's Pavilion serves as a tornado shelter. Signs are posted year-round at the retaining wall of the Water Smart Garden to alert visitors to the shelter.
Check it out and make yourself familiar with it the next time you are there!
Denver Zoo: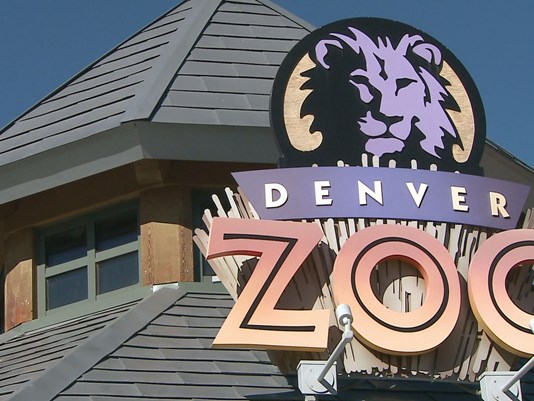 Given the number of babies recently born at the Denver Zoo, this will, once again, be a popular place for families during severe weather season.
WONDERFUL ZOO BABY: Denver Zoo quietly welcomes newborn giraffe
WONDERFUL ZOO BABY: Adorable fishing cat cub born at Denver Zoo
If a thunderstorm is in the area and lightning is eight to 20 miles out, staff are told that lightning may be moving into the area. As the thunderstorm gets closer, within eight miles, the train and carousel are shut down, animals are moved indoors and visitors are encouraged to move indoors as well.
Once the storm moves away, or is eight to 20 miles out, staff are told that lightning has moved out of the area and precautions are lifted.
During a Tornado or Severe Weather Warning, security responds and moves guests into "safe" buildings, stairwells and the lower levels of the parking garage.
Don't be surprised if you have to participate in a drill sometime this year! Security practices live-action Severe Weather Drills during business hours and actually moves guests into buildings during these drills.
Red Rocks: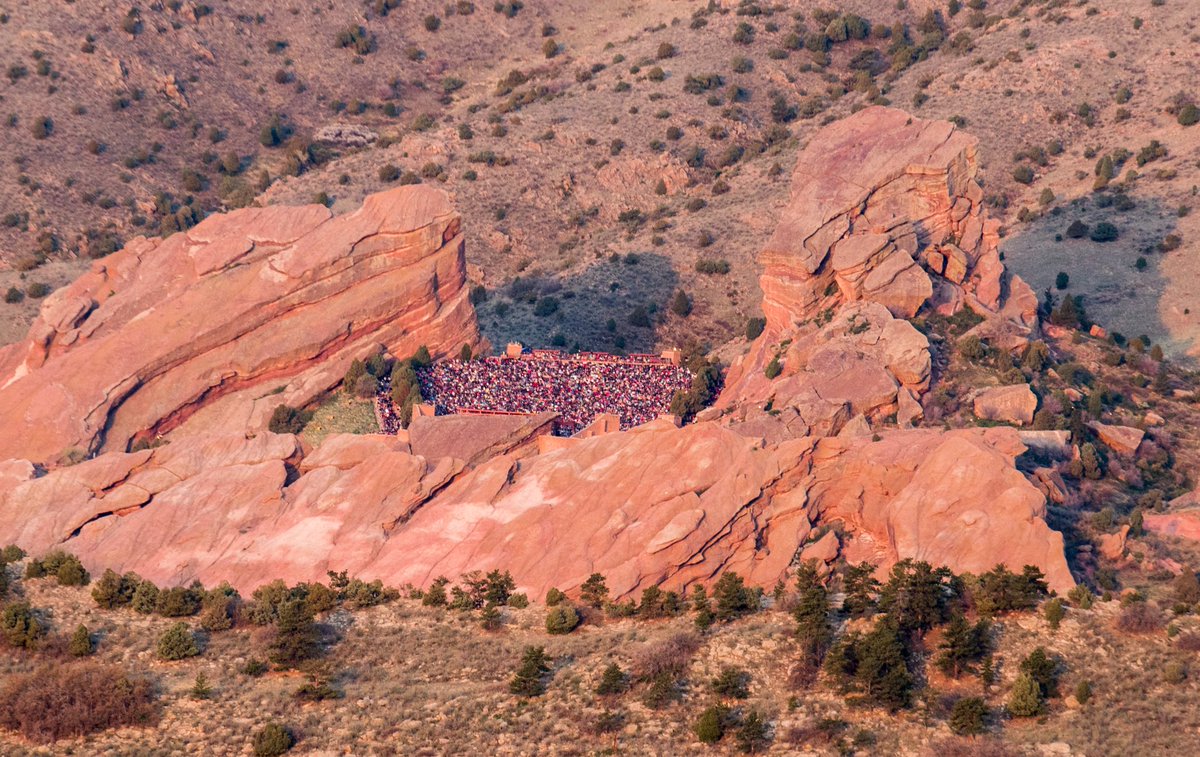 Concerts at Red Rocks are an experience you can't get anywhere else. And if you've been there, you know that Red Rocks is a rain-or-shine venue so the show goes on, unless there's lightning.
They use a special technology called Skyview to monitor any bad weather in the area. In the case of a strong or severe thunderstorm fans will be instructed to evacuate the venue to their car until the weather clears. Once the storm has cleared, an all clear is issued and fans can return to see the rest of the show.
Dick's Sporting Goods Park: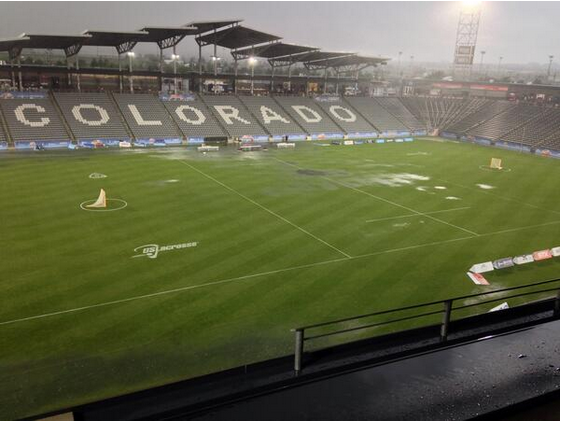 Attending a Colorado Rapids game at Dick's Sporting Goods Park is a popular pastime during Colorado summers.
Officials there use an Accuweather system to monitor incoming storms from many miles away. Specific procedures are in place for lightning, severe thunderstorm warnings and tornado warnings.
If you are there during severe weather, they say it's extremely important to listen to instructions that will be given over their loud speaker. Specific instructions will be given in both English and in Spanish on what to do and where to go.