Tree limbs that have already leafed out couldn't support all the weight of the snow that fell in Fort Collins Thursday.
When those trees snapped, they took down power lines leaving thousand from Fort Collins through Evergreen without power.
RELATED: More than 4,500 Xcel Colorado customers without power
Colorado State University closed campus early on Thursday due to safety concerns from the heavy snow and falling branches.
🚨 FYI: The Oval has been closed immediately due to falling branches: https://t.co/S67QG9d7nZ pic.twitter.com/U1p2K4jlJ1

— Colorado State Univ (@ColoradoStateU) May 18, 2017
A barn in Loveland collapsed with livestock inside. First responders say no people were inside when it fell, but people were trying to get the livestock out after the collapse.
In Estes Park, the barn at the Elkhorn Lodge collapsed under the weight of the 30 inches of snow that have fallen in the area.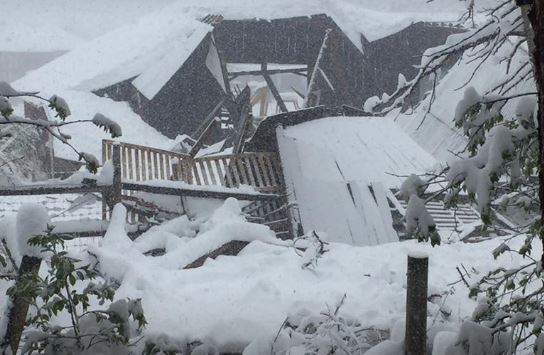 That barn had been around since Teddy Roosevelt visited Colorado.
We are working to find out when these downed trees will be removed and if the CSU campus will reopen Friday morning.