Wildfires have been burning to the north and west of Colorado for months, so why is Monday so bad?
There was a huge surge of smoke from those fires on Sunday, and now that smoke has been caught in a trough pushing down from Canada.
RELATED: Eagle Creek Fire grows to 3,200 acres, evacuation notices remain in place
RELATED: 'Firestorm' burning more than half a million acres in Montana
RELATED: Here's what all that smoke looks like from space
A special filter on the GOES 16 satellite, provided by Colorado State University, showed all the fires burning in western Montana, Idaho, Washington and Oregon. There is also smoke from the California fires looping around the air currents.
There was a surge of fire activity Sunday, and the smoke -- fanned by high winds -- was very visible rising into the atmosphere.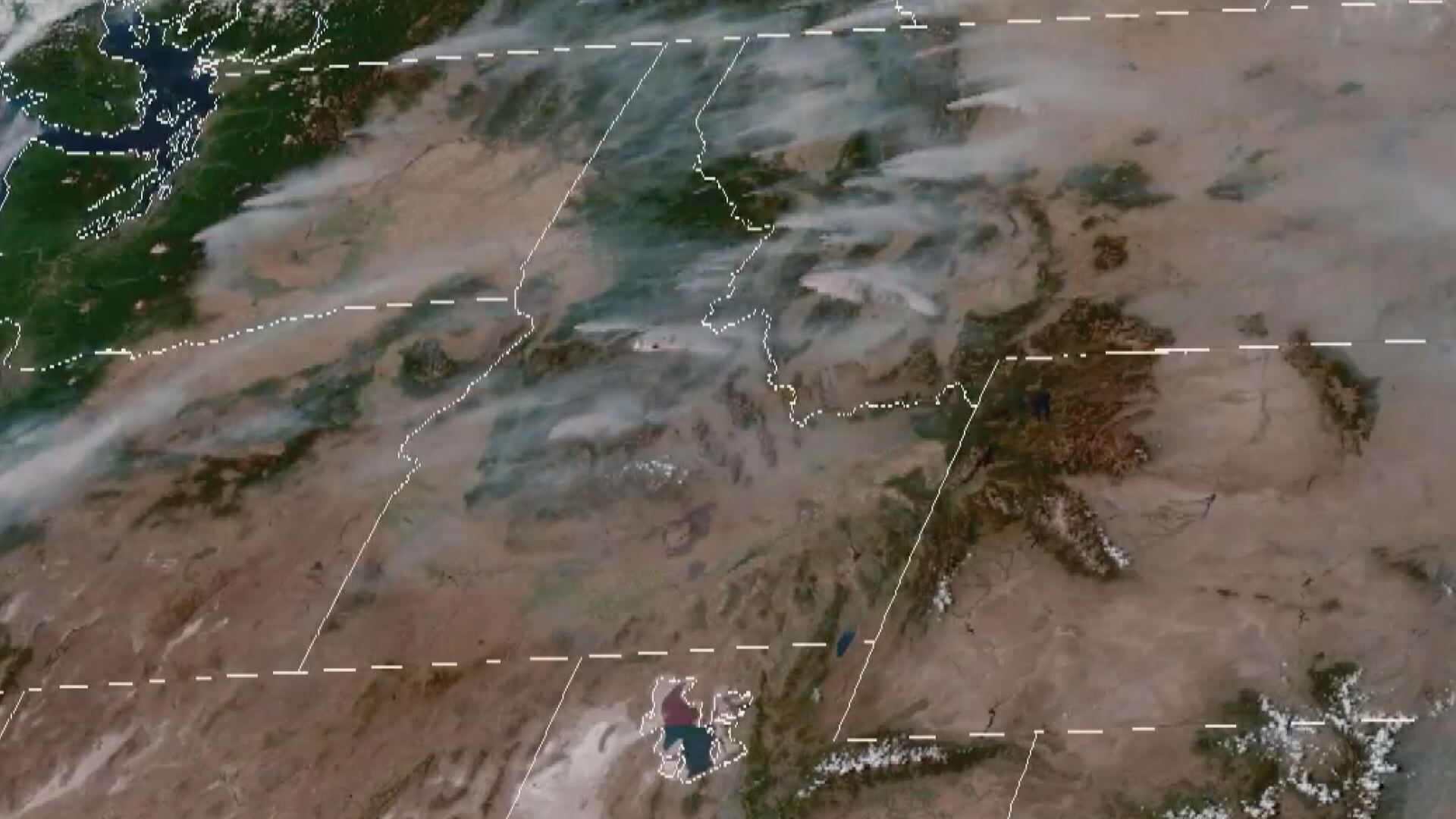 Crews are fighting 23 wildfires in Montana alone where nearly 500,000 acres have recently burned.
This huge concentration of smoke from Sunday is now being pushed around by a trough moving down from Canada. The front of that air mass is focusing and clustering the smoke as it moves into Colorado on Monday and Tuesday.
That is cause of our holiday haze.
This hazy sky is from wild fires. As a New Englander this is so bizarre to me! We've got more about the sky on #9News from @CReppWx pic.twitter.com/WDbgCiWWgK

— Katie Eastman (@KatieEastman) September 4, 2017
This front could provide a little clearing in the sky as it moves past us Tuesday, but we will likely have to deal with at least some smoke for weeks to come.
Air flow will likely remain out of the north for the rest of the week, and some of these fires are so big they probably won't be contained until the snow starts falling.
It has made for some spectacular sunsets lately though, and Monday night will likely provide the same views if there are not too many clouds in the sky with the haze. The moon was also an orange color Sunday night and Monday morning as well.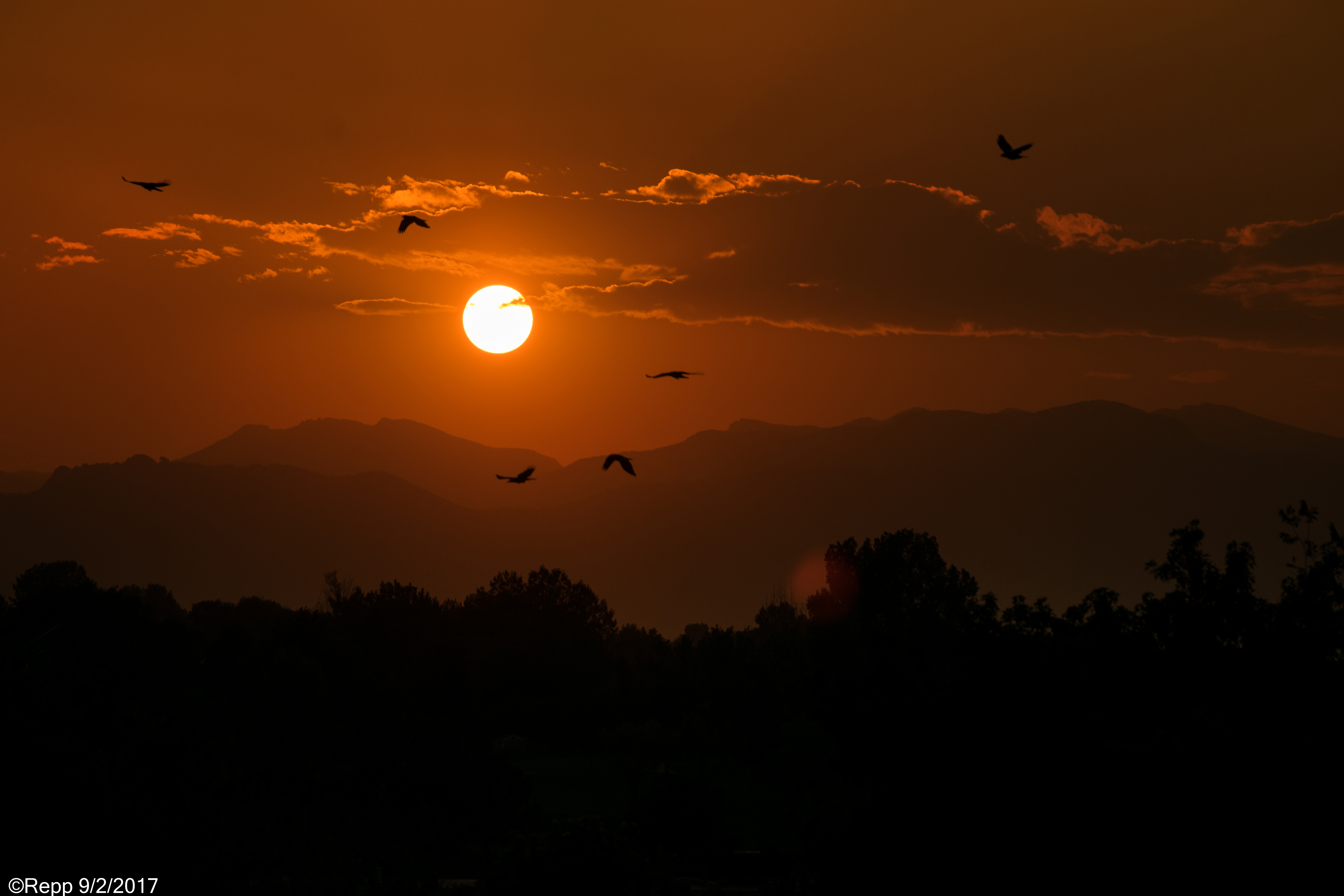 The Colorado Department of Public Health and Environment has issued an Air Quality Health Advisory for wildfire smoke. It will remain in effect until at least Tuesday morning, mostly for areas below 7,000 feet.
Recommendations from the CDPHE: If smoke is thick or becomes thick in your neighborhood you may want to remain indoors. This is especially true for those with heart disease, respiratory illnesses, the very young, and the elderly.
Consider limiting outdoor activity when moderate to heavy smoke is present. Consider relocating temporarily if smoke is present indoors and is making you ill. If visibility is less than 5 miles in smoke in your neighborhood, smoke has reached levels that are unhealthy.
PHOTOS: Wildfire smoke causes hazy conditions in Colorado
Hazy conditions as seen from Lookout Mountain
Hazy conditions as seen from Lookout Mountain