Skies have turned darker and yes, that means that storms are developing.
Expect isolated storms across the urban corridor Friday afternoon that could cause brief heavy rain, small hail and strong winds.
As the storms move on to the plains, they could cause flash flooding, hail up to one inch in diameter, and wind gusts to 60 mph.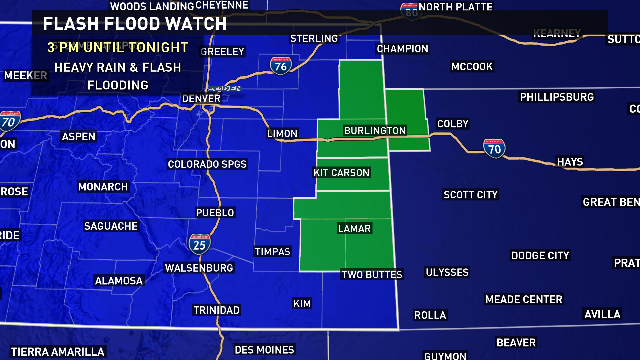 A brief weak tornado will also be possible.
Storms on the plains will be moving slow and producing heavy rain. A FLASH FLOOD WATCH will be in effect for several counties in Eastern Colorado where flooding is a possibility.
The forecast for the weekend will be drier and warmer.