In September, the After the Altar Netflix special came out, showing the couple struggling in their marriage, but eventually coming together to work things out. At the time, the cause for the tension was portrayed as their different lifestyles. But in a new episode of her Feel in the Blank podcast, Iyanna is now accusing Jarrette of cheating on her.
"Jarrette cheated. I found out three days before After the Altar. I received an email with very specific details," Iyanna claimed.
She said her initial reaction was to get a divorce, but claimed she was convinced to see things through with Jarrette.
"Immediately I was like, 'I want a divorce. I want a divorce.' And my mom was like, 'Iyanna, you're making a decision on anger,' and I realized she's right," she explained. "I couldn't do that, it's a marriage."
And though she appeared on After the Altar, she said that filming so soon after the alleged cheating revelation was taxing on her.
"It was so much for me to still film after that and pretend as if, not pretend as if everything was OK, but I just couldn't talk about it," she said. "I think we both were [pretending]. Jarrette was unhappy too. I was unhappy, Jarrette was unhappy. It was a terrible fit. He wasn't ready, and I guess to an extent I wasn't either. However, I would have been a good wife to someone who has a good partner to me."
Iyanna began the podcast by admitting that she's been struggling recently, listing, "the show, the divorce, the hiding," as the reasons behind her issues.
"What actually happened in my divorce has been eating at me because I can't talk about it. OK, I won't talk about it," she said before the revelation, listing off the reasons why she didn't want to discuss her ex's alleged infidelity.
"No. 1 is because I know the impact it'll have on Jarrette. No. 2 is because I went so gung-ho lying for this man and protecting him," she said. "And no. 3, if I'm honest, because I went back for a quick little second, so I feel like I have no right to speak."
She added that the latest season of Love Is Blind has been triggering for her, noting, "When another season comes out, I have to relive it all over again."
Jarrette has not directly responded to Iyanna's claims. However, on Wednesday, he did post a seemingly pointed message to his Instagram Story, writing , "Been taking the high road for quite sometime... story time soon."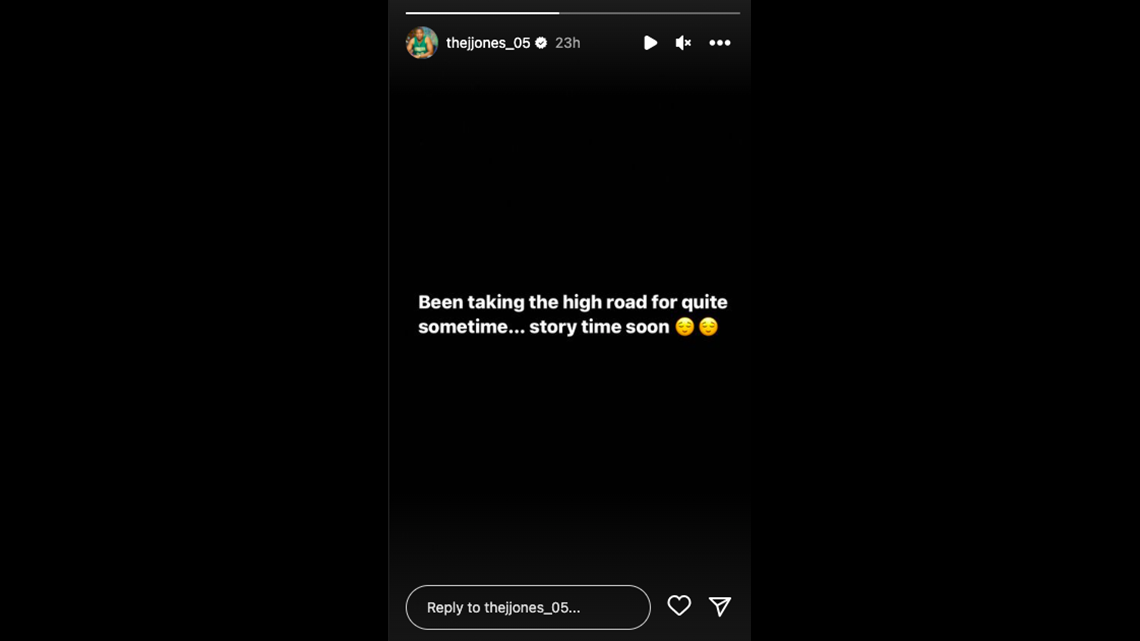 Jarrette Jones/ Instagram
"It is official, divorce really is like a grief and as much as people laugh at how long we were married, I think my expectations made it real, my hope made it real, my effort made it real, my tears made it real. So I'm crying for that girl that I was at the beginning of this marriage because I was so hopeful and had less baggage," Iyanna said at the time, wiping away tears. "I'm crying for that marriage I thought could work."