In the upcoming season, the Netflix series will chronicle the couple's relationship, beginning with their first meeting at the University of St Andrews in Scotland in 2001. According to the streamer, Prince William starts at St Andrews determined to lead as normal a life as possible while he still can. At the same time, Kate Middleton enrolls in the university. When they meet for the first time on campus, a new romance and a new future for The Crown begins.
Newcomers Ed McVey and Meg Bellamy make their onscreen debut as William and Kate, respectively, with The Crown. Bellamy won the part after submitting an audition tape following a casting call on social media. 
The new photos show McVey's William in a navy suit jacket and tailored khaki pants, leaning forward on the couch at home, while Bellamy's Kate is seen intently listening as she looks off to the side.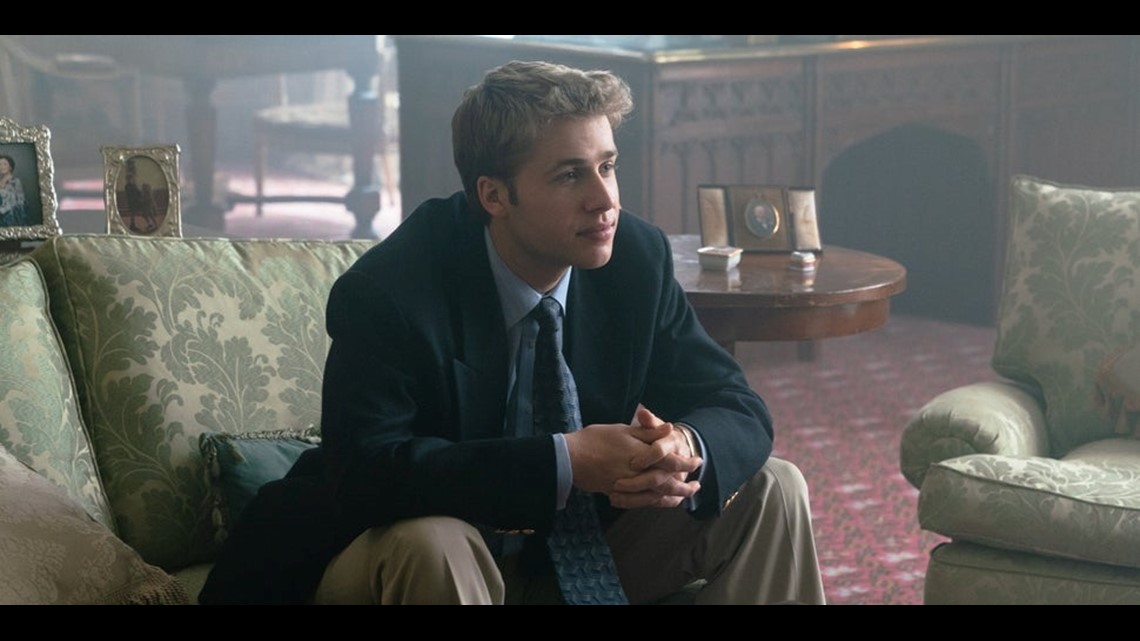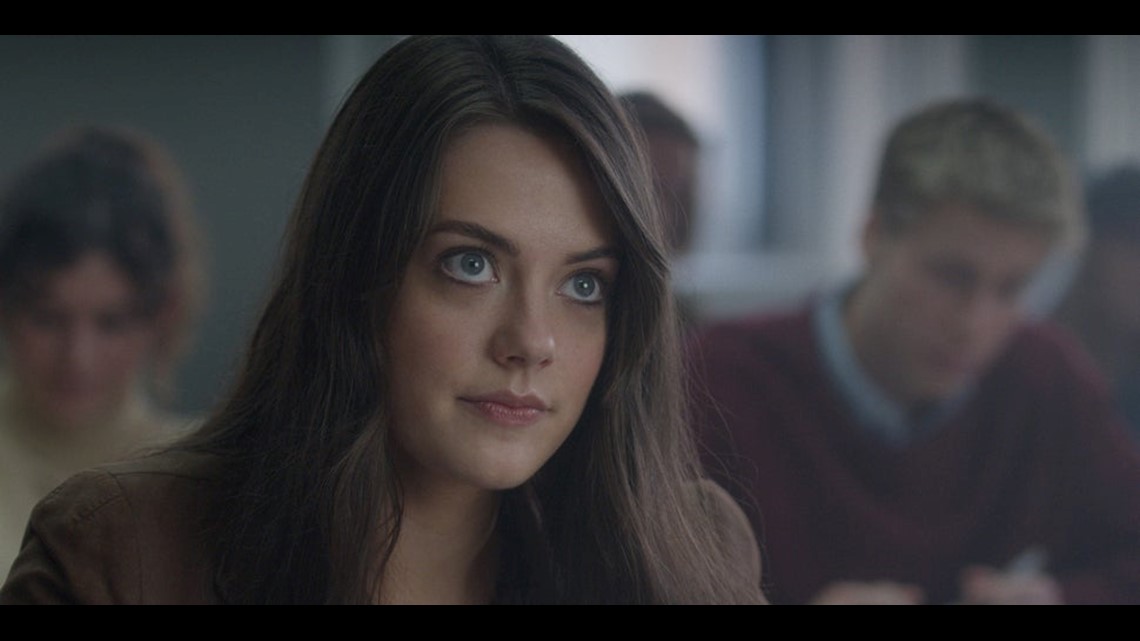 In another photo, William and Kate are all smiles as they hold hands as they walk along campus.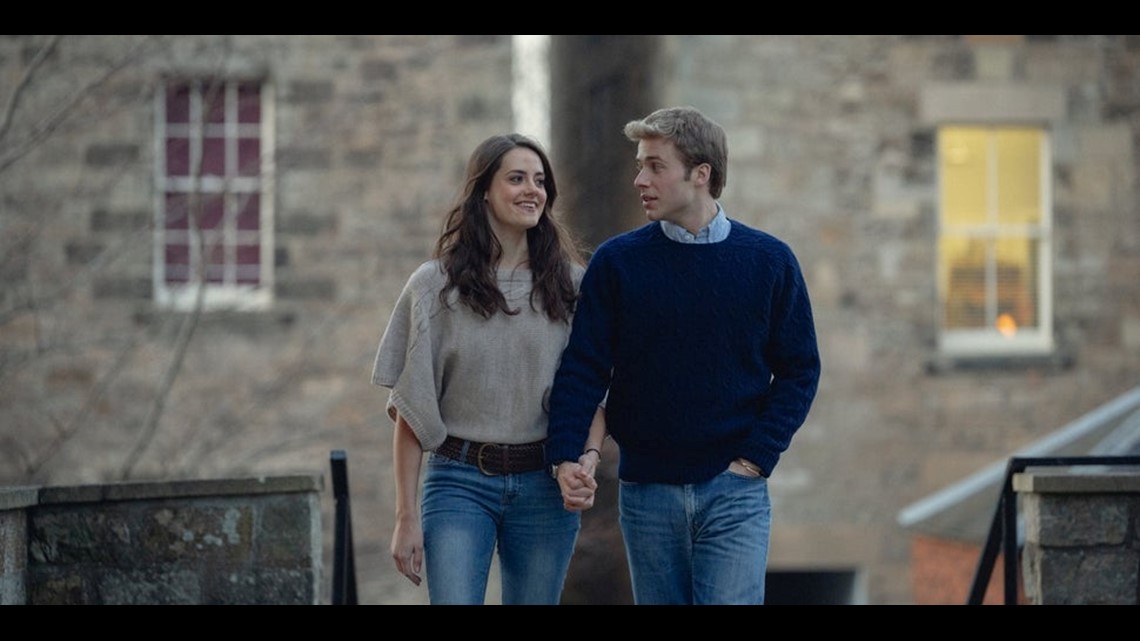 The release of the official images come after photos surfaced earlier this year of The Crown filming on location at St Andrews as they shot several key William and Kate scenes, including their first meeting on campus.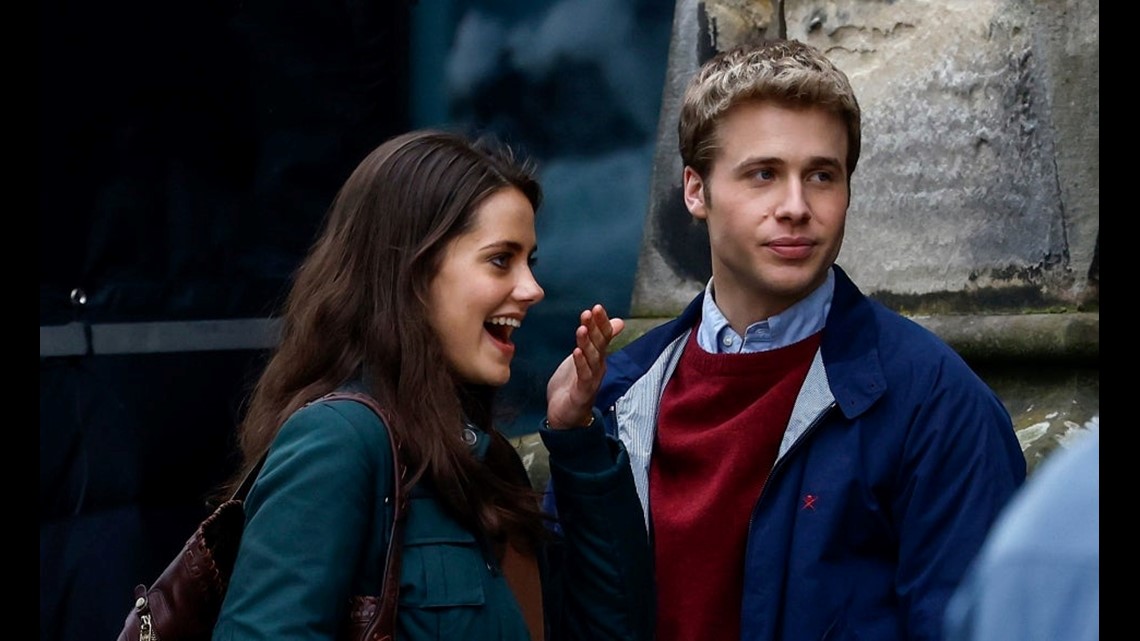 Jeff J Mitchell/Getty Images
Netflix also shared an adorable behind-the-scenes photo of McVey and Bellamy in front of the St Andrews cafe as they cutely posed for cameras.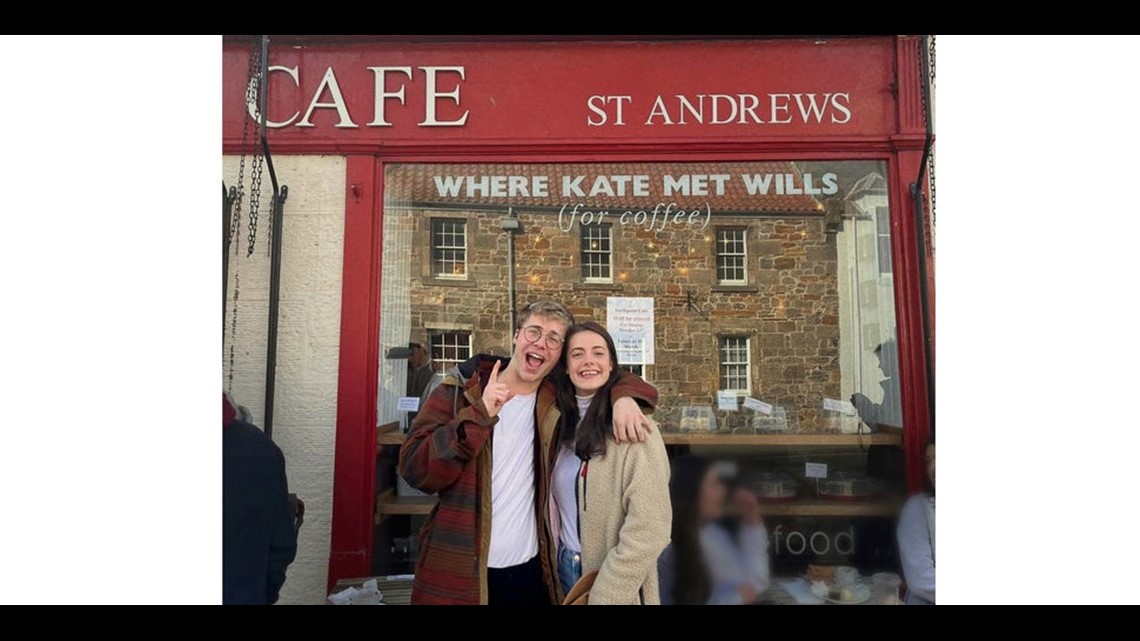 William was previously played by Senan West in season 5, while Rufus Kampa joins the series as a slightly older version before McVey takes over as the prince during his young adult years. 
The upcoming season picks up after the events of season 5, which depicted the end of Prince Charles and Princess Diana's marriage in 1997, just before the latter started dating Dodi Fayed. William was seen as a teenager during his Eton days. Season 6 will chronicle Princess Diana's death after a car accident in 1997, as well as the aftermath.
William and Kate were married in 2011 and have three children: Prince George, Princess Charlotte and Prince Louis. William is heir to the throne following the death of his grandmother Queen Elizabeth II and his father, now King Charles III, assuming the mantle.
The Crown will return for season 6 later this year on Netflix.