COLORADO, USA — The July heat is sure to be intense, but don't let that stop you from heading outside and experiencing a unique Colorado event. We've found dozens of festivals, concerts, celebrations, sporting events and races happening this weekend in every corner of Colorado. Don't forget to send us your weekend photos at YourTake. Enjoy the weekend!
> Have an event tip? Send it here.
Joan Marcus
DENVER — The national tour of Roald Dahl's Charlie and the Chocolate Factory has landed in the Mile High City. The toe-tapping musical features songs from the original film, including "Pure Imagination," "The Candy Man," and "I've Got a Golden Ticket," alongside a new score from the songwriters of Hairspray. With Willy Wonka, Oompa-Loompas, incredible inventions, the great glass elevator and more, the everlasting showstopper plays Denver's Buell Theatre through Sunday, July 28. Set your golden ticket at DenverCenter.org.
Getty Images/iStockphoto
STEAMBOAT SPRINGS — Steamboat Springs will be a photographer's dream this weekend with the annual Hot Air Balloon Festival and Art in the Park event. Hot air balloons will inflate and launch above Bald Eagle Lake on Saturday and Sunday and dip into the lake like bald eagles. After the balloons are airborne, there will be coffee and breakfast vendors to help you start your day. An evening balloon glow will take place on Saturday with the colors of the balloons lighting up the sky. The 45th annual Art in the Park, with 150 art vendors, live entertainment, food and drink vendors and children's activities. Art in the Park opens at 9 a.m. Saturday and Sunday at West Lincoln Park.
Pikes Peak or Bust Rodeo
COLORADO SPRINGS — A Colorado tradition is underway at the scenic Norris-Penrose Event Center in Colorado Springs. The Pikes Peak or Bust Rodeo, now in its 79th year, runs through Saturday with some of the top talent in professional rodeo from across the country competing in bareback, saddle bronc, team roping, barrel racing, tie-down roping, steer wrestling, mutton bustin', bull riding, and bullfighters-only freestyle bullfighting, in which three fearless bullfighters compete for bragging rights and a cash prize. Rodeo events are scheduled for Thursday and Friday nights as well as a Saturday matinee. The rodeo grounds also have a mechanical bull, pony rides, photo opportunities with longhorns, vendor booths, roadhouse saloon, dancing and food and drink options. Get your tickets ahead of time at PikesPeakorBust.org.
Getty Images/iStockphoto
LITTLETON — Littleton's Clement Park is home to the 25th Annual Colorado Irish Festival from Friday to Sunday. The festival celebrates all that is green and is known for its eclectic display of kilts, bagpipes, Gaelic sports, Irish step dancing and Irish rock and classic music, plus plenty of food and drink options. The Colorado Irish Festival runs from 5 to 9 p.m. Friday, 10 a.m. to 9 p.m. Saturday and 10 a.m. to 7 p.m. Sunday. If you thought St. Patrick's Day was fun, you're going to have a delightful experience at this festival. Tickets can be snagged at the festival gate or at ColoradoIrishFestival.com.
Getty Images/iStockphoto
DENVER — "InnerVisions ... OuterVisions" is the theme of the 33rd Annual Colorado Black Arts Festival at Denver's City Park. The free event is a celebration of African American art and culture and runs Friday through Sunday. There will be live music on several stages, a film pavilion, a scavenger hunt, community mural, art garden, food court and much more. A complete event schedule can be found at COLBAF.org.
COLORADO SPRINGS — PrideFest, the official Colorado Springs LGBT Pride festival and parade, takes place Saturday and Sunday at America the Beautiful Park. Saturday is Family Day with live music on two stages as well as plenty of family-friendly activities. The PrideFest Parade will begin at 11 a.m. at Cimarron and Tejon in downtown Colorado Springs before marching to the park. A weekend pass is $5. Head to COSPrideFest.com to see a complete schedule or to purchase tickets.
Mecum Auctions
DENVER — The world's largest collector car auction company returns to Denver on Friday and Saturday. Mecum Auto Auctions will bring more than 600 American muscle cars, classics, Corvettes, trucks, Hot Rods, Resto Mods and more to the auction line at the Colorado Convention Center. The 5th annual event in Denver will have a a 1967 Shelby GT500 Fastback, a 1960 Chevrolet Impala, a 1964 Chevrolet Impala SS, a 1935 Chrysler C6 Airstream Business Coupe, a 1956 Chevrolet 3100 Pickup, a highly-original 1969 Chevrolet Corvette Convertible and more. This weekend's auction is open to buyers, sellers and spectators with tickets available at AXS.com. NBC Sports Network will broadcast 7.5 hours of auction coverage and the entire auction can be viewed at Mecum.com.
RELATED | World's largest collector-car auction to hold Denver event this weekend
Getty Images/iStockphoto
CASTLE ROCK — Colorado's own The Fray headlines Saturday's Castle Rock Summer Jam. The event, which opens at 2 p.m. at Castle Rocks' Philip S. Miller Park, will also have performances from Dylan Streight, Dead Red Five, Solar, and John Saunders Band. Snag your tickets now at AltitudeTickets.com.
Drums Along the Rockies
DENVER — Colorado's premier marching music event returns to Broncos Stadium at Mile High on Saturday. The event of marching music pageantry, which steps off at 6:30 p.m., is annually one of the best and most popular events of its kind in the world with bands from Arizona, Utah, California, Oregon, Washington, Wyoming and Colorado scheduled to compete. The Broncos Stampede and Broncos Brass will also be performing. Drums Along the Rockies tickets are available through Ticketmaster.com.
Evergreen Players
EVERGREEN — The newest production from the Evergreen Players takes us back to a time when hair was big, greed was good, and collars were up. The Wedding Singer takes audiences to 1985 where rock star wannabe Robbie Hart is New Jersey's favorite wedding singer. Robbie is the life of the party until his own fiancée leaves him at the altar. Now he makes every wedding as disastrous as his own. Starring Andy Seracuse, Jeremiah Martinez, Thomas Gerlick , Taylor Hadra, Brekken Baker and Jimmy Luthye, The Wedding Singer opens Friday at Evergreen's Center Stage and plays through Sunday, Aug. 4. Tickets are available at EvergreenPlayers.org or by phone at 303-674-4934.
Artsweek Golden
GOLDEN — Artsweek Golden culminates in this weekend's two-day Foothills Fine Arts Festival. The festival features artwork from over 100 national and local artists. There will also be kids' activities, games, food and drink. Held in the heart of downtown Golden at Arapahoe and 12th Street, the Foothills Fine Arts Festival runs from 10 a.m. to 5 p.m. Saturday and Sunday.
Getty Images/iStockphoto
COLORADO SPRINGS — The 13th annual Blues Under the Bridge is staged in a fun and unique venue: under the Colorado Avenue bridge in downtown Colorado Springs. The festival lineup on Saturday includes Tab Benoit, Nikki Hill, Selwyn Birchwood Band, Hector Anchondo Band, and Crystal and the Curious. Tickets are available at BluesUnderTheBridge.com.
Getty Images/iStockphoto
LONGMONT — The 2019 Rhythm on the River is Friday and Saturday in Longmont. The celebration of the community, art and music will have live bands including Taylor Shae Music, Stillhouse Junkies, The Burroughs, Clandestine Amigo, The River Arkansas, and Buckstein. Rhythm on the River runs from 5 p.m. to 10 p.m. each evening at Roger's Grove at 220 Hover Road.
Collings Foundation
LOVELAND — The Wings of Freedom Tour is coming to the Fort Collins-Loveland Municipal Airport this weekend. The tour offers "Flight Experiences" on historic World War II planes including the B-17 Flying Fortress, B-24 Liberator and B-25 Mitchell. Each experience is a 30-minute flight aboard one of these historic planes and is for those with or without a pilot's license. The mission is to educate the world about our courageous World War II veterans and remember those who have left us. To learn more or to register for a flight, visit CollingsFoundation.com.
Getty Images/iStockphoto
FORT MORGAN — Fort Morgan's annual music festival is back on Friday and Saturday. The 2019 Bobstock Music Festival features three national headliners: Mark McGrath of Sugar Ray on Friday and Firehouse and Lita Ford on Saturday. The two-day festival also offers food vendors, kids' games, rides and 16 different music acts on three stages. Admission to Bobstock is free!
Getty Images/iStockphoto
GUNNISON — The Gunnison Valley has celebrated its western way of life for 119 years with Cattlemen's Days. Selected by American Cowboy magazine as one of the best western events in the country, Cattlemen's Days honors ranching culture with the "Granddaddy of Colorado Rodeos." There is something for everyone at Cattlemen's Days which runs through Sunday. A complete schedule of the 11-day western celebration is available at CattlemensDays.com.
Grand Lake Chamber
GRAND LAKE — Now in its 72nd year, Buffalo Days celebrates Grand Lake history through community culinary creativity. Grand Lake restaurants will be serving up their best buffalo menu items including buffalo hot dogs, buffalo prime rib, buffalo chili cheese fries, buffalo brisket, buffalo stew, buffalo pizza and many more. The Buffalo Days 5K takes place Saturday and the Buffalo Days Parade on Grand Ave. steps off at 1 p.m. on Sunday. For race registration and more information, head to GrandLakeChamber.com.
Getty Images/iStockphoto
ESTES PARK — The annual PRCA-sanctioned Rooftop Rodeo opened on Monday and continues in Estes Park through Saturday. A schedule of events and tickets are available at RooftopRodeo.com.
Getty Images/iStockphoto
SALIDA — Downtown Salida's Riverside Park is the site of the 23rd annual Colorado Brewers Rendezvous this Saturday. The event offers live music, food vendors and over 75 Colorado breweries with over 300 samplings of beer. Surrounded by soaring mountains and hugged by the Arkansas River, the Brewers Rendezvous is a colorful Colorado summer tradition. The festival opens at 1 p.m. Saturday (VIP entry at 12 p.m.) with tickets sold at SalidaChamber.org.
Thinkstock
BRECKENRIDGE — The 14th annual Breckenridge Summer Beer Festival will take place on Saturday outside at Beaver Run Resort & Conference Center. The beer festival will feature over 40 breweries for tastings, live music, a VIP area, great food and retail vendors. The Breckenridge Summer Beer Festival runs from noon to 5 p.m. Unlimited tasting, VIP experience, general admission and designated driver tickets are available online.
Keystone Wine and Jazz Festival
KEYSTONE — No matter if you're a Chardonnay fan or you prefer a nice Riesling, you'll find something you'll like among the 300 varieties of wine at the Keystone Wine and Jazz Festival. The Warren Station Specialty Wine Tasting on Friday evening will kick off festivities which continue through Sunday. The jazz lineup this year includes Harold Rapp, Kirby Velarde Quartet, Stanley Jordan, Jackiem Joyner, Selena Albright, and Dotsero. Tickets are available at KeystoneFestivals.com.
The RIDE Festival
TELLURIDE — The 8th annual Ride Festival is back in beautiful Telluride on Friday, Saturday and Sunday with three days of rootsy, rocking talent. Widespread Panic is set to perform Friday and Saturday. Other performers include Big Head Todd & The Monsters, Big Something, Temperance Movement, Los Colognes, Tyler Bryant, Jason Isbell & The 400 Unit, Rose Hill Drive, The Shelters, The Commonheart, Black Pistol Fire and more. Get your tickets at RideFestival.com.
Thinkstock
SILVERTHORNE — The 2nd annual Silverthorne Fine Art Festival will be held Friday to Sunday at the Silverthorne Recreation Center at the base of the Gore Range in Summit County. The festival will feature 60 fine artisans in 13 categories from around the world. Admission to this weekend's festival is free.
Colfax Comedy Festival.
DENVER — Get some laughs this week while supporting local comedians during the inaugural Colfax Comedy Festival. Put on by Goldish Entertainment, the festival will put on comedy shows each night through Sunday at various venues along Colfax, including Streets Denver, Irish Snug, Barfly, Tandem Bar, and Kinga's Lounge. A portion of the proceeds from the festival will go to benefit Food For Thought Denver, which provides and distributes food to hungry children throughout the Denver metro area. For a complete festival schedule, visit ColfaxComedyFest.com.
Evan Agostini/Invision/AP
DENVER — Ariana Grande's Colorado fans are thrilled because the "thank u, next" pop star is finally on her way to the Mile High City. Grande's "The Sweetener World Tour" was originally set to stop in Denver in April but was postponed due to her Coachella headline appearance. The "No More Tears Left to Cry" pop queen will perform at Pepsi Center on Thursday with support from Normani & Social House. Tickets are sold at AltitudeTickets.com.
Charles Sykes/Invision/AP
DENVER — The "Khalid Free Spirit World Tour" stops in Denver on Friday at 7:30 p.m. The singer-songwriter will perform at Pepsi Center with Clairo. Every ticket purchased to Khalid's tour will include one CD copy of his new album Free Spirit. For tickets, visit AltitudeTickets.com.
Charles Sykes/Invision/AP
DENVER — Bubléheads, rejoice! Michael Bublé will headline a concert at Pepsi Center on Saturday. Every ticket purchased includes a standard CD or digital copy of Bublé's new album love. Tickets to see the pop crooner can be found at AltitudeTickets.com.
Chris Pizzello/Invision/AP
LOVELAND, COLORADO SPRINGS & VAIL — Actors, comedians and musicians Steve Martin and Martin Short are set to perform in three Colorado cities this weekend. The duo will bring the "Now You See Them, Soon You Won't" tour to Loveland on Friday, Colorado Springs on Saturday and Vail on Sunday. Martin and Short will perform new comedy, present new musical sketches and have a conversation about their careers and lives in show business. Bluegrass band The Steep Canyon Rangers and pianist Jeff Babko will join the three Colorado performances.
Rob Grabowski/Invision/AP
LITTLETON — The Eagles' Don Felder will headline a concert at Littleton's Hudson Gardens this weekend. With hits such as "Hotel California," "One of These Nights," and "Heartache Tonight," Felder will take the stage at 7:30 p.m. Sunday. Hudson Gardens Summer Concert Series tickets can be purchased at AltitudeTickets.com.
Sean Rayford/Invision/AP
GREENWOOD VILLAGE — For the first time in over a decade, Hootie & the Blowfish are hitting the road for a national tour. The "Group Therapy Tour" will bring Hootie & the Blowfish and special guests Barenaked Ladies to Fiddler's Green Amphitheatre on Thursday. Tickets can be found at AXS.com. Comprised of Mark Bryan, Dean Felber, Darius Rucker and Jim "Soni" Sonefeld, Hootie & the Blowfish will release their sixth album in 2019, their first album of new material in 15 years.
Vintage Theatre
AURORA — Emma, the newest production from Aurora's Vintage Theatre, will have its regional premiere on Friday. The romantic comedy from Rachel Atkins tells the story of a mischievous matchmaker who, when finding a suitor for her latest client, unwittingly commits the worst mistake a matchmaker can do – falling in love herself! Emma plays the Vintage Theatre through Aug. 18. For showtimes and tickets, visit VintageTheatre.org.
AP Photo/David Zalubowski
DENVER — The Colorado Rockies return from the 90th All-Star Game break with a seven-game homestand at Coors Field. The Rockies open a three-game series with the Cincinnati Reds at 6:40 p.m. Friday. The first 10,000 fans to Saturday's game will snag a Rockies fanny pack and the first 15,000 fans to Sunday afternoon's game can grab a Charlie Blackmon bobblehead. The Rockies begin a series with San Francisco with a doubleheader on Monday. The best place for game tickets is Rockies.com/Tickets.
Rocky Mountain Vibes
COLORADO SPRINGS — The Rocky Mountain Vibes are in the middle of an eight-game homestand at UCHealth Park. Friday night will have a post-game firework show and Saturday is The Lion King night. The Vibes play in Colorado Springs through Wednesday. Reserve your seats at MiLB.com.
Todd Bennett; Grand Junction Rockies
GRAND JUNCTION — This is a perfect weekend to catch some baseball at Grand Junction's Suplizio Field with the Rockies continuing an eight-game homestand. Friday night's game against the Great Falls Voyagers will have post-game fireworks. The Grand Junction Rockies begin a series with Billings on Sunday. MiLB.com is the place for GJ Rox tix.
Isaiah J. Downing/Switchbacks FC
COLORADO SPRINGS — The Colorado Springs Switchbacks FC look to notch their first victory since June 8 when they host the Tulsa Roughnecks this weekend. The Switchbacks and Roughnecks battle at 5 p.m. Saturday at Weidner Field. AXS.com is the place for tickets.
Water Lantern Festival
COLORADO SPRINGS — Experience the magic of floating lanterns as the soft glow reflects upon the water at the Water Lantern Festival in Colorado Springs. The festival combines the friends, family, great food and a beautiful array of twinkling lanterns on the waterfront of Prospect Lake at Memorial Park. There will be food trucks, live music, lawn games and lantern decorating stations. Bring your lawn chairs for a relaxing evening at the park. The festival starts at 6 p.m. and lanterns will be launched at 9. Each ticket comes with a floating lantern, marker, wristband and commemorative drawstring bag and are available at WaterLanternFestival.com.
Getty Images/iStockphoto
GRAND JUNCTION — A benefit car show for St. Jude Children's Research Hospital will be held Saturday from 10 a.m. to 2 p.m. at the DoubleTree by Hilton 743 Horizon Drive.
Getty Images/iStockphoto
DENVER — The Denver Truck & Jeep Fest takes over the Denver Mart on Saturday from 10 a.m. to 4 p.m. and Sunday from 11 a.m. to 4 p.m. The show will have custom trucks and jeeps, product demonstrations, hourly giveaways, installation discounts and manufacturer reps on hand with up to $500,000 of on-site inventory. Admission to this weekend's Denver Truck & Jeep Fest is free.
Denver Dumb Friends League
DENVER — Tasting beer samples in support of Colorado cats? Count us in! Dumb Friends League is hosting "Catwalk" on Saturday from 6 to 9 p.m. at their Quebec Street shelter. This 21-and-older event is $25 (or $10 for a designated driver) and includes beer pairing booths with tastings and info about their cat programs, music, food trucks, beer garden, a free sample of cat food for your feline as well as a merch booth and beer glass for purchase. For more information and tickets, head to DDFL.org.
Getty Images/iStockphoto
FORT CARSON — Tell your family, friends and co-workers that it's time to get off the couch and into the mud. This weekend's Spartan Race at Fort Carson features a course as challenging and inspiring as it gets: participants will be running in mud and water, climbing hills and mountains, under barbed wire and jumping fire. If you're feeling motivated, you can participate... or you can simply watch as a spectator. There are several race options on Saturday and Sunday including kids' races. Participant registration and spectator passes are available online at Spartan.com.
Getty Images/iStockphoto
DENVER — Calling all superheroes! The Denver DC Wonder Woman 5K & 10K is set for 7:30 a.m. Sunday at Denver's Civic Center Park with heroic race course entertainment and a fun course through downtown Denver. Registration includes a Wonder Woman-themed race kit, finisher's medal, commemorative race bib, race photo and post-race party. Race registration can be completed at DCWonderWomanRun.com.
Getty Images/iStockphoto
DENVER — Saturday's Sand Creek races will begin at Central Park in Denver's Stapleton neighborhood. There are several race lengths for runners and walkers. The courses wind past the Bluff Lake Nature Center, the Sand Creek Trail and along Westerly Creek. Participants are sure to spot some wildlife through the peaceful course. Registration is available online.
Thinkstock
COLORADO — Colorado is known for its abundant sunshine and its residents' love for the outdoors. How about enjoying some of the July sun at a local farmers' market? There are hundreds across the Centennial State - open during the week or on the weekends. Explore our interactive map or see our list to find a farmers' market anywhere in Colorado.
RELATED | A list of farmers' markets across Colorado
Getty Images/iStockphoto
DENVER — The Centennial State Peruvian Horse Club and the Colorado Saddlebred Horse Association are bringing out the best ideas of both clubs for an innovative and enjoyable show at the National Western Complex this weekend. The 51st anniversary of the Denver Queen City Horse Show features American Saddlebred Horses, Peruvian, Arabians, Morgans, and various other breeds. Saturday night's shows open with a grand entry presentation by the Westernaires.
Colorado Railroad Museum
GOLDEN — The Colorado Railroad Museum will be celebrating its 60th anniversary with a special schedule of festivities planned for this weekend in Golden. On Saturday and Sunday, there will be trail rides, open railcars, turntable demonstrations, and food and drink offerings, among many other activities. For admission tickets and 60th anniversary schedule of events, visit ColoradoRailroadMuseum.org.
Getty Images/iStockphoto
LOVELAND — Antique dealers from 12 different states will be in Loveland this weekend selling antique items in jewelry, furniture, silver, western, Native American, shabby chic, art glass, pottery, vintage toys, kitchenware, postcards and more. The Rocky Mountain Antique Festival runs Saturday and Sunday at The Ranch Events Complex. Tickets are $5 online.
> Have an event tip? Send it here.
PHOTOS | Roald Dahl's 'Charlie and the Chocolate Factory' at Buell Theatre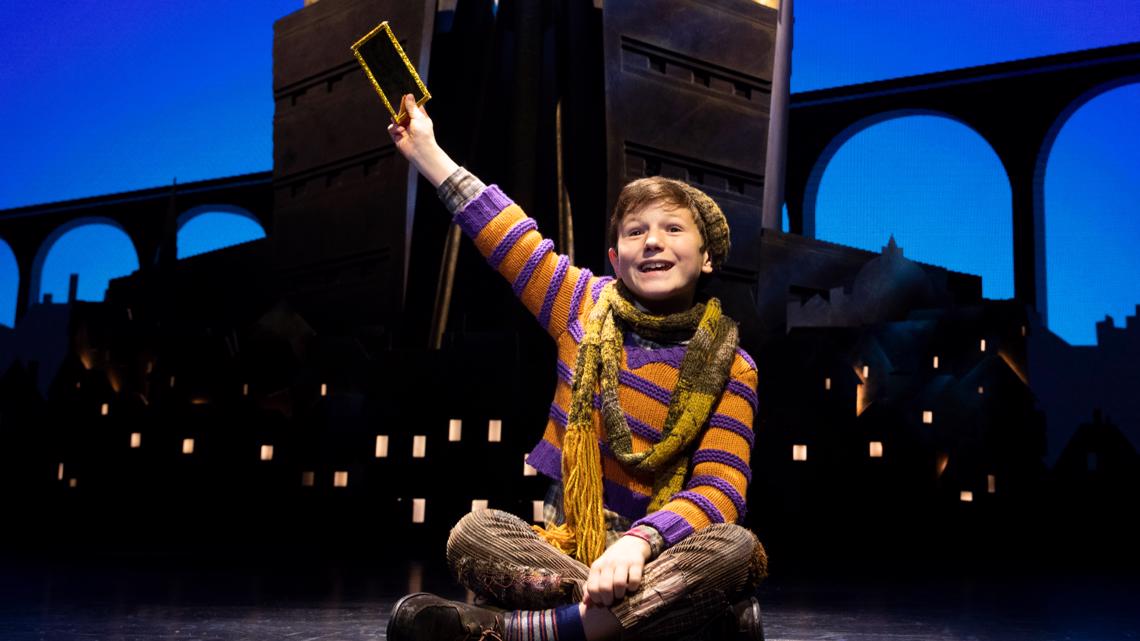 PHOTOS | Denver Mecum Auction 2019 featured lots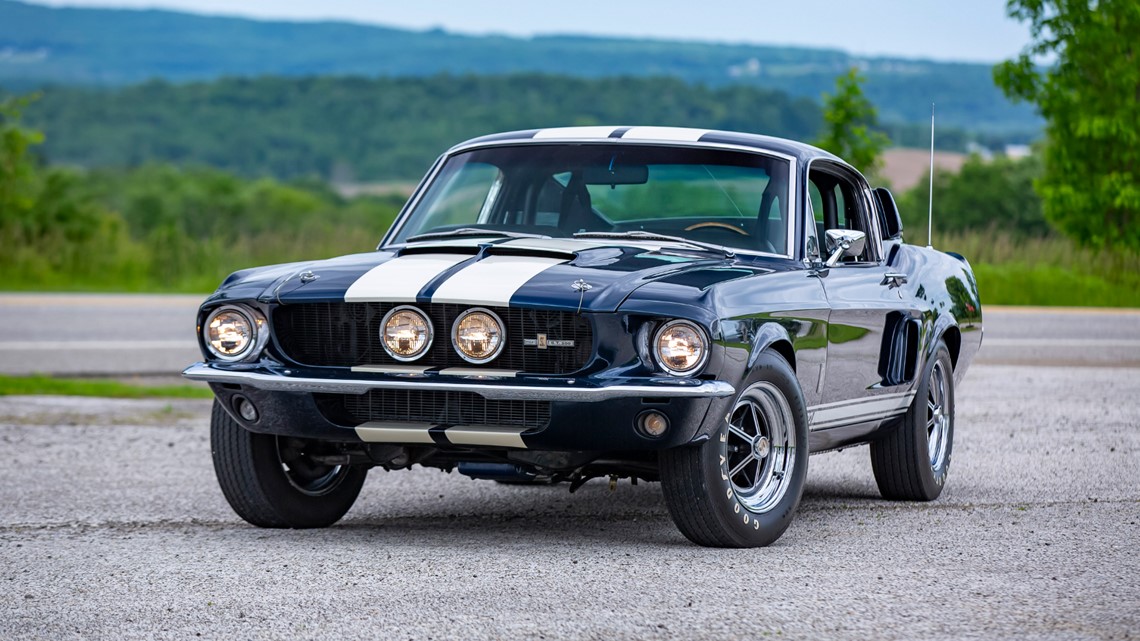 Would you like to see your favorite Colorado festival, fair, expo, concert, drama, musical, ballet, run or event listed in 9Things? Send it to alexander.kirk@9news.com.

Have a remarkable weekend!
SUGGESTED VIDEOS | Feature stories from 9NEWS