DENVER — One year after a 37-year-old Denver bicyclist was killed when a truck hit her near the Denver Country Club, loved ones and cycling advocates held a memorial Friday night in her honor.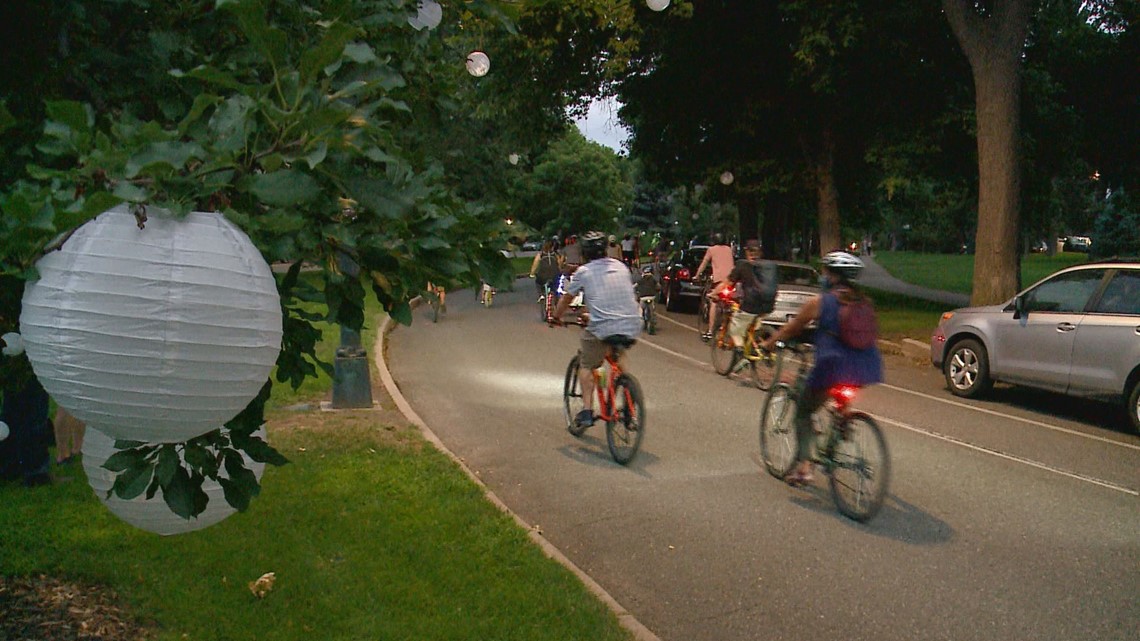 Alexis Bounds died after the driver of a dump truck turned into her at the corner of Bayaud Avenue and South Marion Parkway on July 24, 2019.
Friday night, a group gathered at the same intersection to dedicate a memorial bench to Bounds, and honor her with a memorial bike ride to around Washington Park.
The intersection was decorated with flowers, lanterns and butterflies painted on the sidewalk.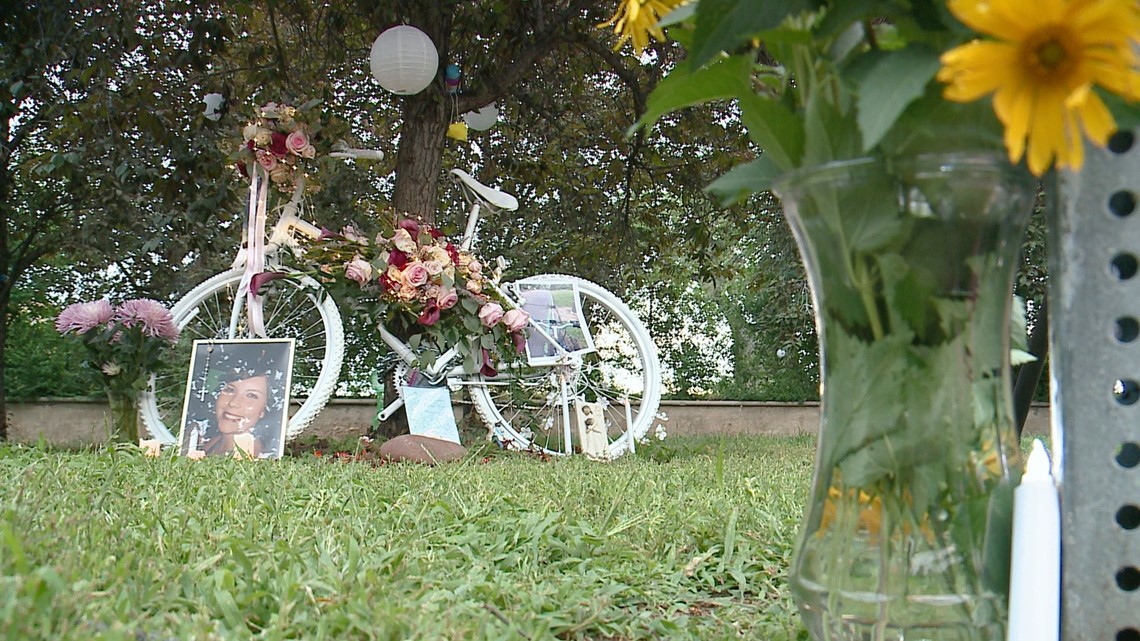 "For those of you who do not know Alexis personally, she was one of the warmest, most thoughtful persons you would ever meet," Bound's husband, Teddy, told the crowd Friday night.
"If there was another family in our place, she would be out here passionately contributing the way you are. She loved people. She loved to smile. She loved new experiences and she loved her family most of all."
Bounds was the mother of two young sons, Lincoln and Oliver.
"What you are doing for us tonight, is transforming this space. What was a place of pain and heartache has become something beautiful tonight," Teddy Bounds continued. "Its given our two sons, Lincoln and Oliver, this unique opportunity to engage with this space in such a positive way."
According to CDOT data, 20 cyclists were killed in Colorado in 2019. This year in 2020, there have been at least seven cycling fatalities statewide.
The city of Denver reports no bicycle fatalities in 2020.
"Bicyclists are out. They're everywhere right now," said Jack Todd, of Bicycle Colorado, the organization that helped plan the memorial for Bounds Friday night.
Todd said while there are more cyclists on the road, there are fewer vehicles.
"I think we're seeing a dip in fatalities because fewer drivers are out there," he said."
Denver's Department of Transportation and Infrastructure (DOTI) announced new details in January on a plan to rapidly build out 125 miles of new bike lanes over a three-year period. DOTI says 26 miles of the project have already been completed.
The move is an effort to make biking in Denver a safer and more comfortable commuting option. Many of the new bike lanes will be considered "high comfort facilities" that provide greater separation between people in cars and on bikes, DOTI said.
This new bike lanes follow calls from advocacy groups to add more safeguards after three cyclists were killed in Denver in 2019, including Bounds. City data show another 28 were seriously injured.
The majority of the bike lanes will be installed by 2023.
There are plans for the area where Bounds was killed, too.
DOTI says the city will add a high-comfort bikeway for South Marion Parkway in early 2021. The road is currently temporarily closed from Virginia Avenue to Downing Street/Bayaud Avenue, as part of several temporary street closures to allow people to enjoy the outdoors and social distance during COVID-19. A current list of other shared streets are here.