DENVER — For people in the ranching industry, the National Western Stock Show in Denver is almost like the Super Bowl.
The gravity of the stock show might not necessarily hit you if you're like me, a city person who goes every year to check out the grounds and take in the sights (and drink in the saloon but that's not the point). After all, before writing this, I couldn't tell you the difference between a Hereford or an Angus. And I called everything a "cow" regardless of its gender.
Before you read ahead, test your cow knowledge using this quiz:
Preparing for the biggest event
"If you win Denver, it's huge," said Matt Leo, a California-based rancher and livestock judge for the National Western Stock Show. "People always say when you win Denver, it opens a lot of doors and you gotta be ready to run, because the opportunities are everywhere."
He said the animals you see at the stock show are raised almost like beauty queens. In the yard (or the big outdoor area you can walk to from the Hall of Education), ranchers are there to show off the genetic superiority of their livestock. This means they spend hours blow-drying, combing and primping cattle so it can be judged on everything, from how they walk, to muscle development, to agility in general
Most of the livestock you see at the stock show won't actually end up on a dinner plate, said Brett Barber, owner of Barber Ranch in Channing, Texas. Instead, they're "seed stock," meaning their job is to reproduce.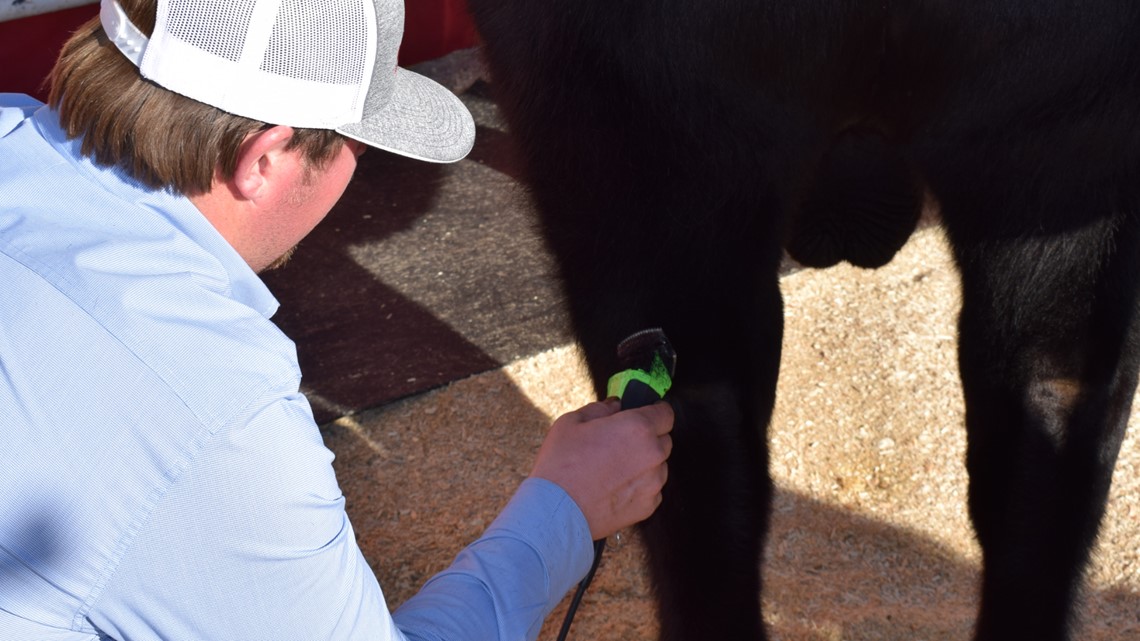 Of course, this discussion mainly applies to what's known as the stockyard. Here, ranchers are showing their cattle in bulk. But it's a different story up on what's known as "The Hill."
That's the area most casual visitors to the stock show see (basically it's the barns beneath the Hall of Education), and for the most part, these animals are bred by families with only one or two head of cattle versus hundreds. Shows are life up on the hill, but in the yard, it's more about marketing and making connections.
But, for the rest of us, there's one big thing to get out of the stock show.
"It's good for people to see where their food comes from," Barber said.
Also if you're like me, you might walk through the yard and wonder what, exactly, you're looking at. We got some help from the folks at the stock show to explain the different types of cattle.
Cattle you'll see at the stock show
1. Hereford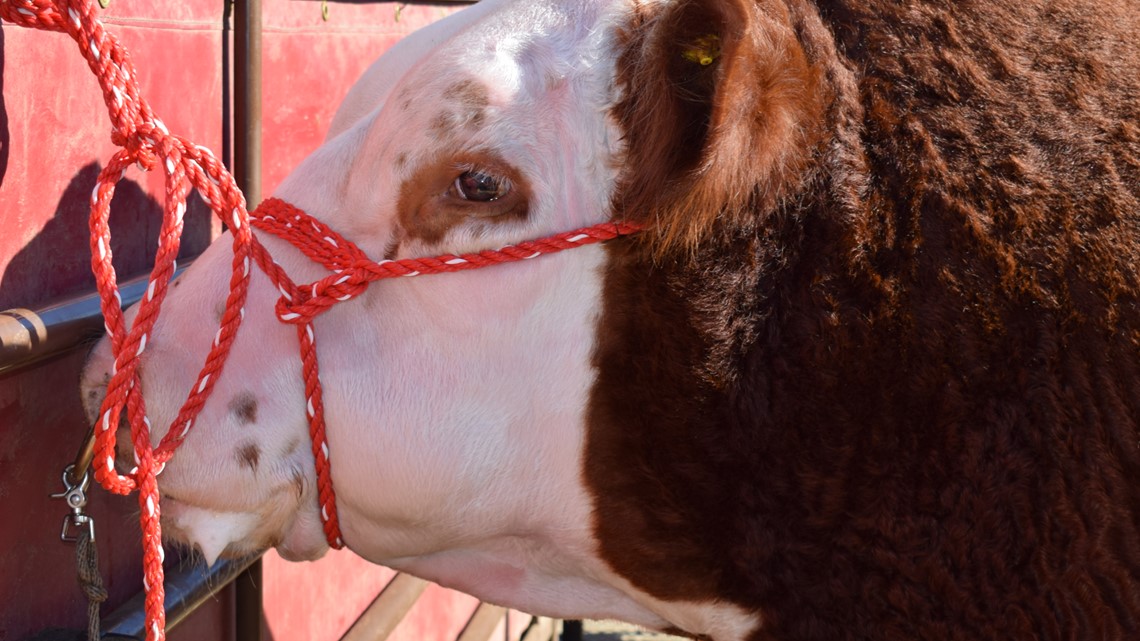 This is one of the most common types of cattle you'll encounter at the stock show. You'll recognize a Hereford bull by its white head and brown body.
The breed originated in the county of Herefordshire in the United Kingdom and came to the U.S. in the 1800s – and they're particularly popular in the southwest.
Leo said when they're looking at Herefords, "portion control" is a big factor. That basically means they're bred to be big, but not so big that they eat a ridiculous amount of food.
Herefords, like other types of cattle, are typically judged on having "straight lines" between their heads and their tails, as well as good knees. This is to ensure longevity, Leo said.
2. Angus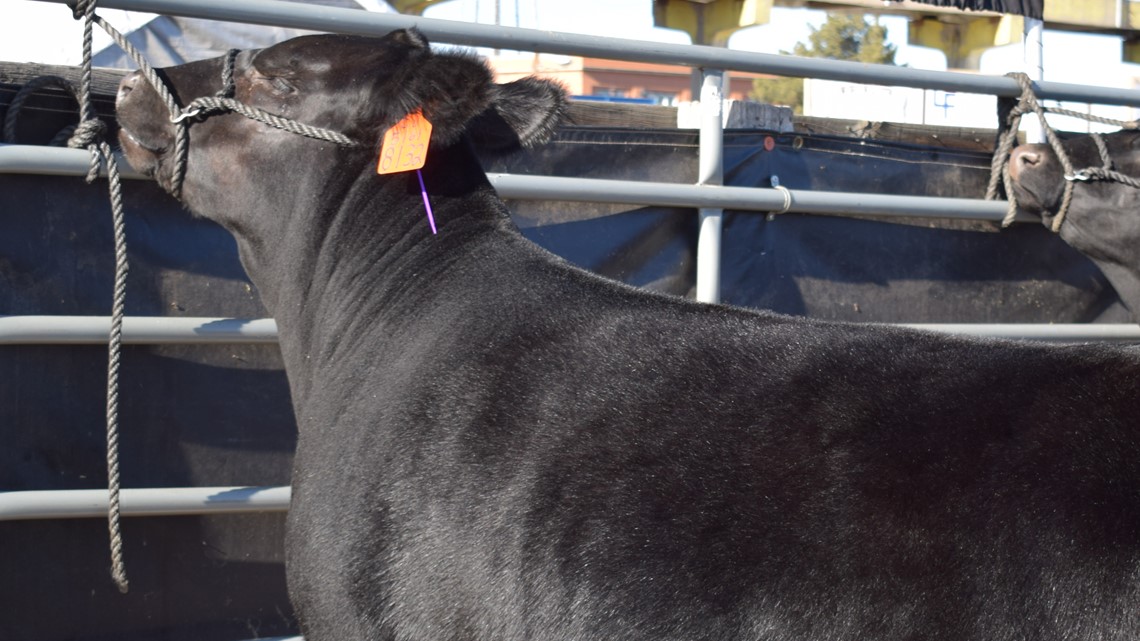 Angus is another super common type of cattle to see at the stock show. Angus are black, and naturally don't have horns, said Jeremy Leister, senior herd manager at the Oklahoma State University Purebred Beef Center.
This type of cattle is in the middle of the frame size, Leister said, and are known for thriving in more difficult terrain.
In terms of the meat, Leister said Angus have more marbling, and it's very clear when you compare it to Herefords.
"It's all relative," Leister said.
3. Red Angus

Red Angus is very similar to Angus, except for this breed is red and registered separately. There's no real commercial difference between it and the black Angus you commonly see.
Red Angus is also judged separately at the stock show.
4. Limousin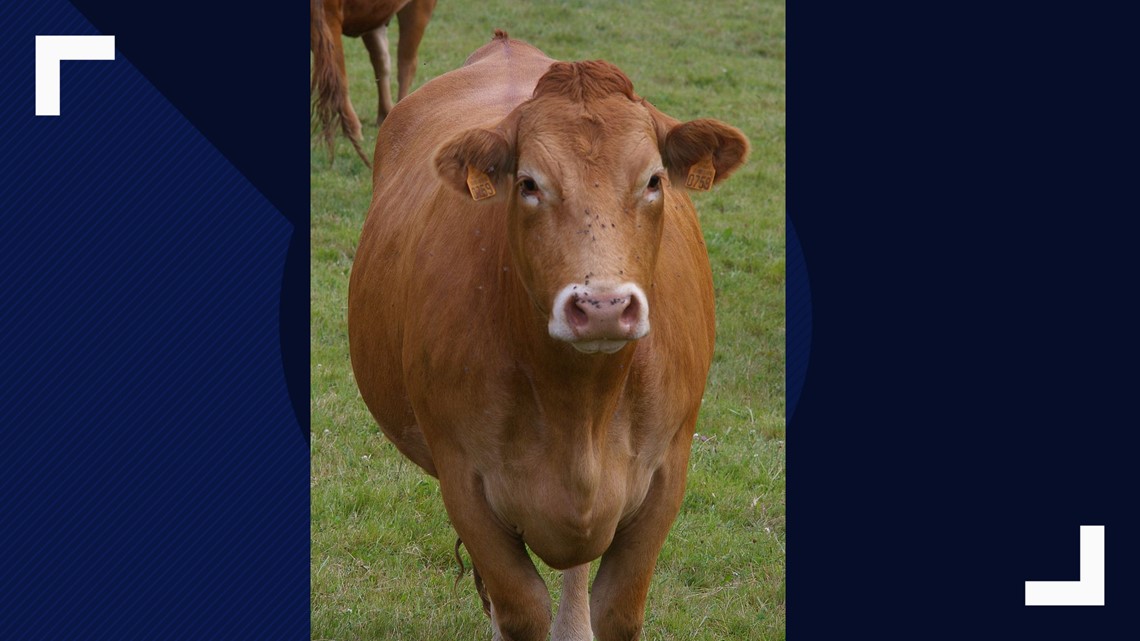 Limousin originated from France and are known for having wheat to darker golden-red coloring.
In many ways, they're similar to Angus, according to Austin Gottschalk, a herdsman at Magness Land and Cattle in Platteville. However, they're more maternal – and no, this doesn't mean that they're nicer. Instead, it means they have an easier time giving birth and the calves are smaller than other breeds.
Gottschalk said Limousin do better in the desert and in higher elevations, which is why you'll see them in places like Colorado and the Eastern Plains.
The meat is also known for having quite a bit of marbling.
5. Maine-Anjou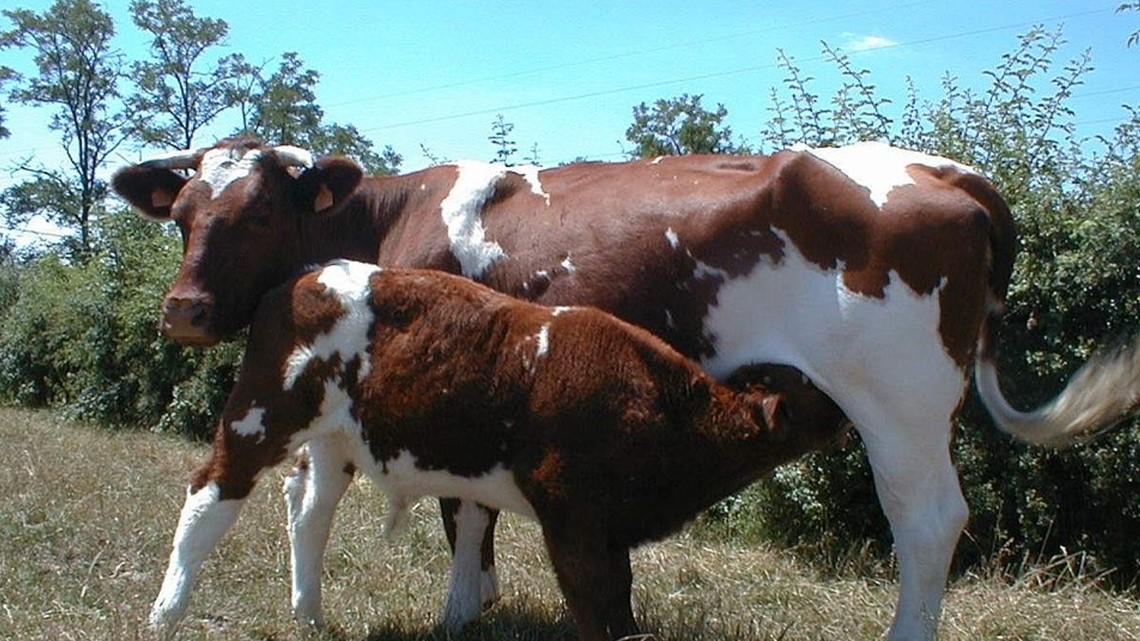 These are considered the beauty queens of the stockyard.
Like Angus, Maine-Anjous are moderately sized, but are generally considered smaller, according to Matt Scosta, the show cattle manager for Buck Cattle Company based out of Madill, Oklahoma. They're also stouter, and are typically red and white.
At the stock show, these are considered show cattle – unlike other breeds, which are typically there to reproduce.
Maine-Anjous are constantly brushed, babied and are sometimes kept in air conditioned barns. Their caretakers even trim their hooves to make sure their gait is up to snuff during judging.
6. Simmental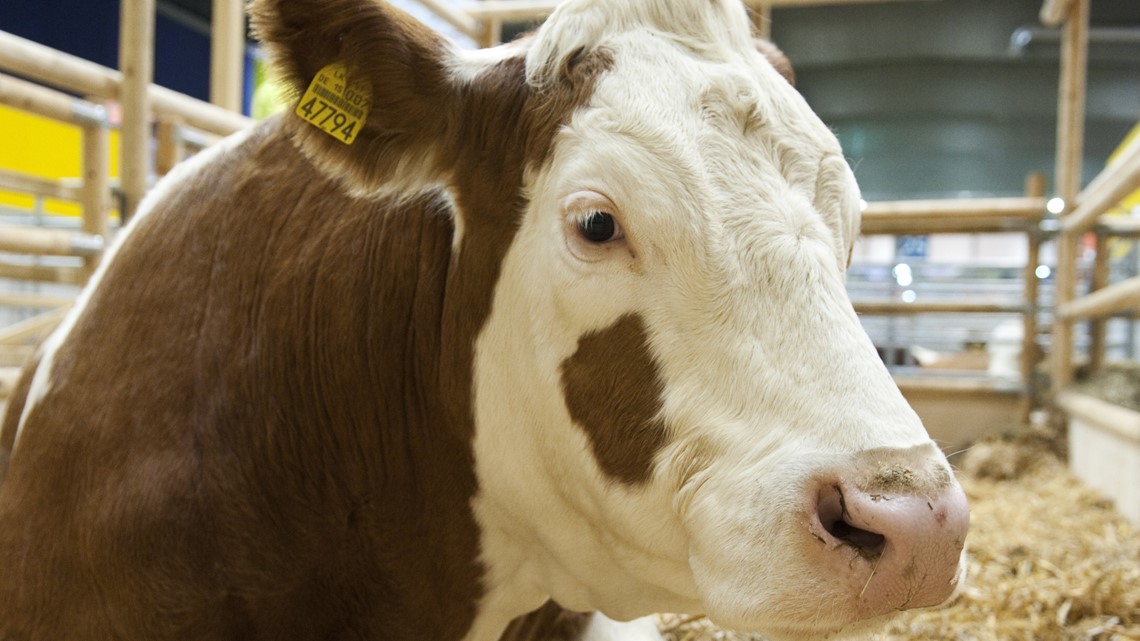 This breed of cattle hails from Switzerland and is known for its reddish color and white markings.
Scott Kaehler, the owner of K-Ler Cattle in St. Charles, Minnesota, said this breed is known for being docile and having fairly easy-to-deliver calves that grow fast. This breed is used for both milk and meat.
Simmental are considered a typically large breed, and they can be horned (polled) or not.
9NEWS is a corporate partner of the National Western Stock Show