DENVER — It was easy to identify the Colorado natives in the newsroom by who, exactly, was super pumped that I just got off the phone with Jake Jabs.
And in a truly Colorado twist, he's the grand marshal for this year's National Western Stock Show kick-off parade. This starts at noon on Thursday, and involves what's essentially a cattle drive through downtown Denver led by Jabs himself.
Ahead of the parade, here are some tidbits we learned from the 88-year-old Colorado Business Hall of Fame member (and stock show superfan).
Jake Jabs is an actual cowboy.
Before entering the furniture business, Jabs was a cowboy. He was born and raised on a ranch in Montana and ran cattle on an open range in the Crow Indian Reservation.
"I'd go out and be riding with those cowboys -- this wasn't just John Travola, this was a real cowboy," Jabs said.
Jabs was also on the Montana State College (now Montana State University) rodeo team.
He did some top secret stuff for the Air Force.
In addition to competing in collegiate rodeo, Jabs was also in ROTC and after graduating, went into service as an Air Force second-lieutenant during the Korean War.
He worked at a radar site, got a secret clearance, was asked to go to the European theater and then landed in French Morocco, where he said he "observed top secret things all over the Air Force" and ended up visiting 20 different countries all over Africa.
Before entering the furniture business, Jake Jabs was a traveling musician.
Jabs played guitar in a family band that performed at country dances "all over Montana."
He said he's still a musician, and his favorite song to play is, "Take Me Home, Country Roads" by John Denver.
Jabs will actually be playing some guitar at the stock show's National Western Fiddle Championships that start at 9 a.m. on Jan. 11. He also plays with the band at the Palisade Peach Festival every summer.
Back in Montana, Jabs also owned a music store – an investment he said he eventually leveraged into American Furniture Warehouse.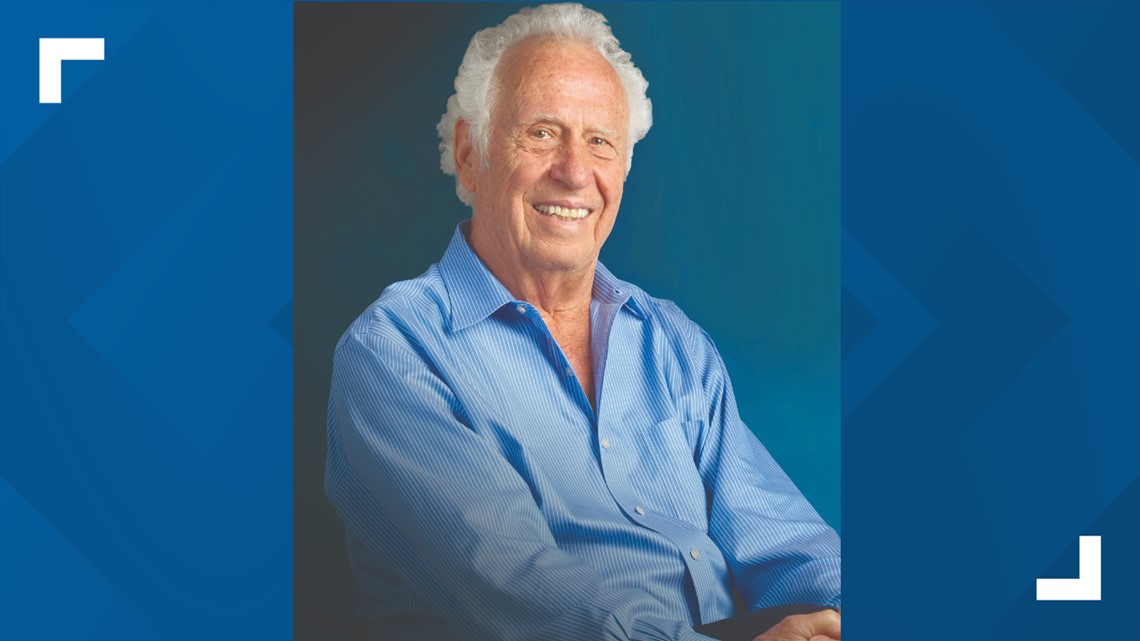 Jabs bought what's now American Furniture Warehouse from a failing Colorado company.
"There was someone making furniture in Colorado, in 1974, 1975 called "American Furniture," he said. "It went out of business, and I looked for an opportunity. I was selling some furniture from my factory in Montana, and it looked like there was an opportunity for this farm kid in Montana to open up a furniture store in Colorado."
So, Jabs took over the American Furniture Company's lease for a building off West 58th Avenue and Bannock Street, and the rest is history.
You can blame his old secretary for the tigers.
We'll let him tell the story:
"My wife and I, we were making commercials, and my wife and I bought a puppy for our daughters for Christmas. We put the puppy on TV, and people started offering up their animals.
"At that time, there was an office up in Evergreen that had a bunch of exotic animals, and brought pictures of the exotic animals down to us.
"I didn't see exotic animals as connected to furniture, but my secretary always wanted to pet a baby tiger – and she was privy to this conversation – and she talked them into bringing a baby tiger into work the next day. Soon, everyone was gathered around her petting the animals, and I thought we were onto something.
"People remember the exotic animals, that's for sure. That was a good deal."
No, he doesn't have a pet tiger.
But he does have two black cats. Their names are "Him and Her."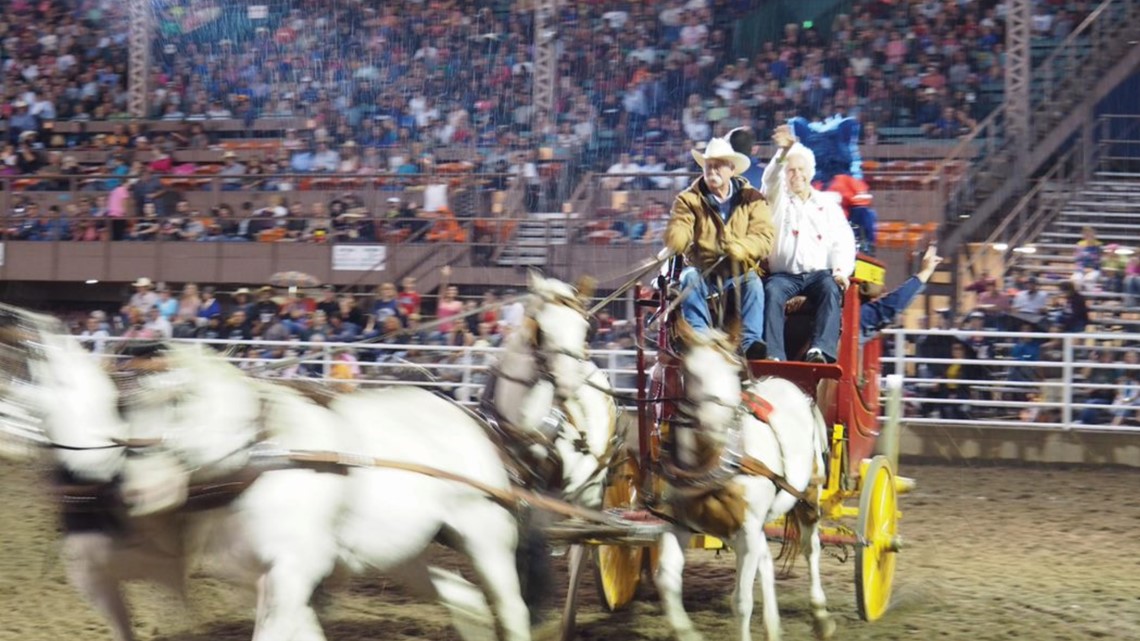 He's at the stock show almost every day.
Jabs said he gets to auction off a steer and attends a bunch of different events.
9NEWS is a corporate partner of the National Western Stock Show.