You'll see three Herefords bulls, a heifer and a group of good friends catching up. You'll also notice the people running the show are women.
Linda Sidwell is part owner of Sidwell Herefords. Along with her husband, the two manage about 225 mama cows at the ranch in Carr, Colorado - about 12 miles from the Wyoming border.
Her husband didn't make the trip to the stock show this year, but Sidwell and Brooke Hinajosa-Sidwell are holding down the metaphorical fort this year at the NWSS's "Hereford Valley."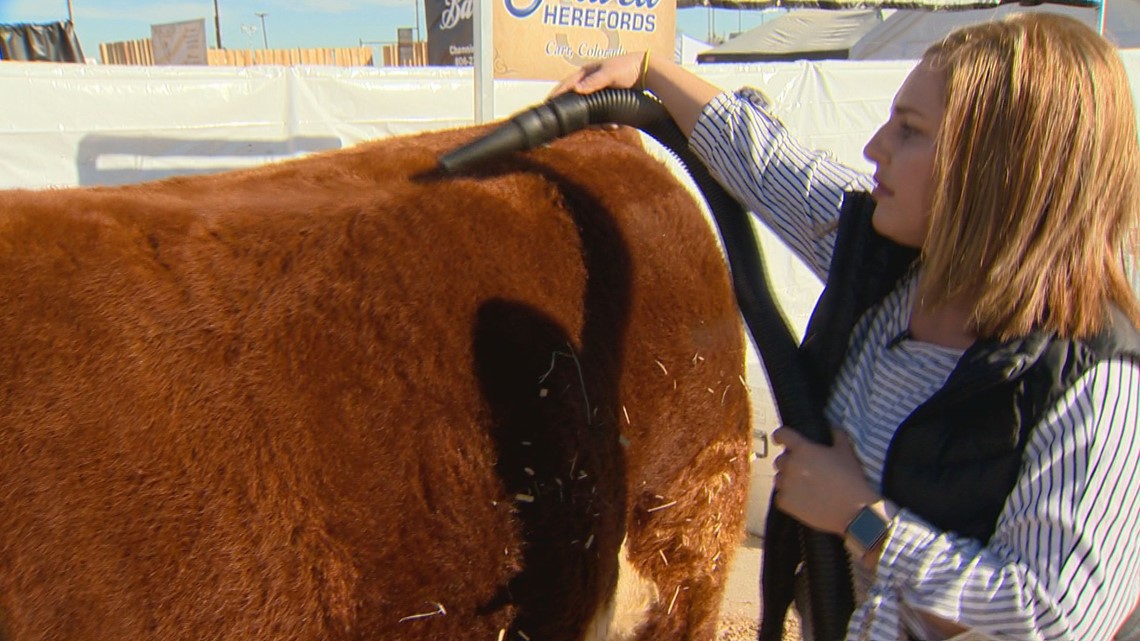 Sidwell was raised on a Hereford ranch in Nebraska. She joked that it was those massive animals that brought - and kept - she and her husband together.
Hinajosa-Sidwell is a fifth-generation rancher and grew up tending to Hereford cattle on that same ranch she is representing at this year's stock show.
That rise, or at least equity in interest in ranching culture, is something Hinajosa-Sidwell has seen echoed in her studies at Oklahoma State which is now a renowned institution for agriculture.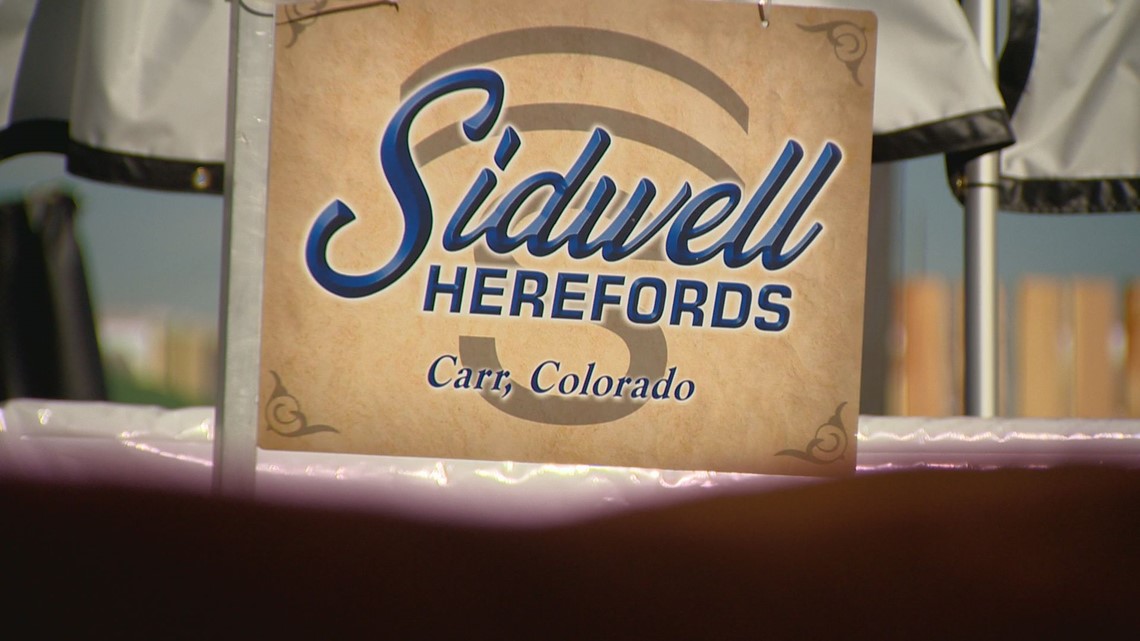 "In most [agriculture] classes, the boy to girl ratio is about half and half," Hinajosa-Sidwell said. "So [women are] making good strides with that."
And while women in agriculture may be making the news lately, they've always been there, Sidwell said.
"It's not just about a gardening project or a house plant or whatever," Sidwell said. "It's driving the big four-wheel drive tractors and plowing the ground and working with cattle. Late nights in the spring calving during blizzards and storms."
Both Sidwell and Hinajosa-Sidwell say they would love for more women to be in the industry.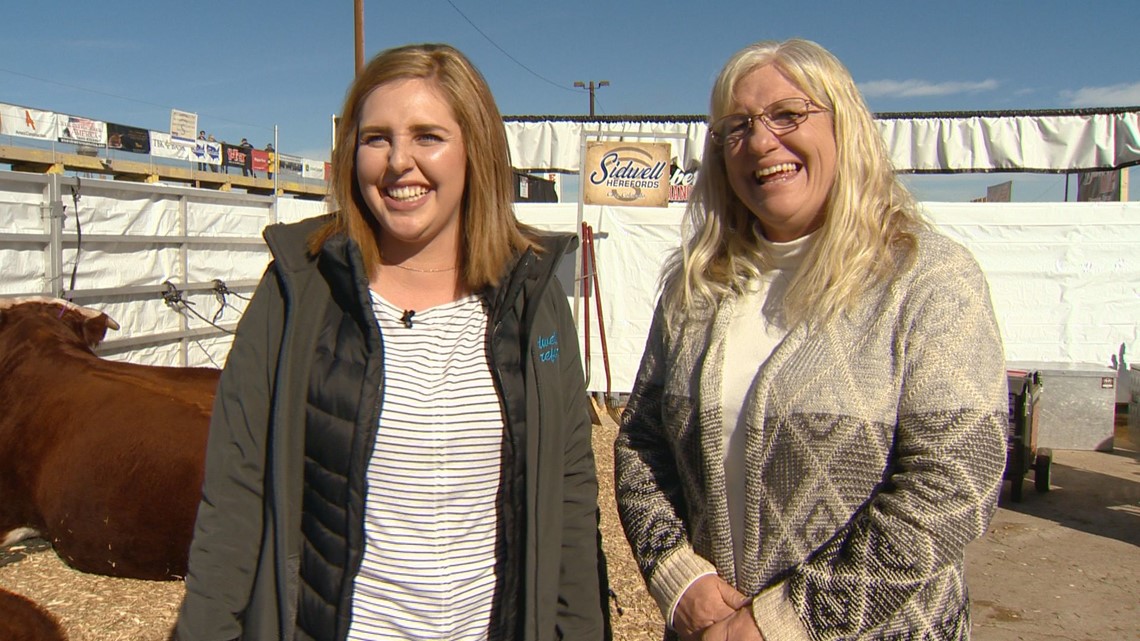 "I think it's really important as a woman in agriculture that you need to be seen doing the dirty work," Hinajosa-Sidwell said. "You need to be seen cleaning the house, being an all-around woman."
Part of the duties of that "all-around woman" may include making sure everyone in pen 1214 is happy and fed - something Sidwell certainly has nailed down judging by how she doled out chicken noodle soup to everyone she could see.
"I think in every ranch, there needs to be a woman to keep a man on track. For sure," Hinajosa-Sidwell said.
PHOTOS: Sidwell Herefords at the National Western Stock Show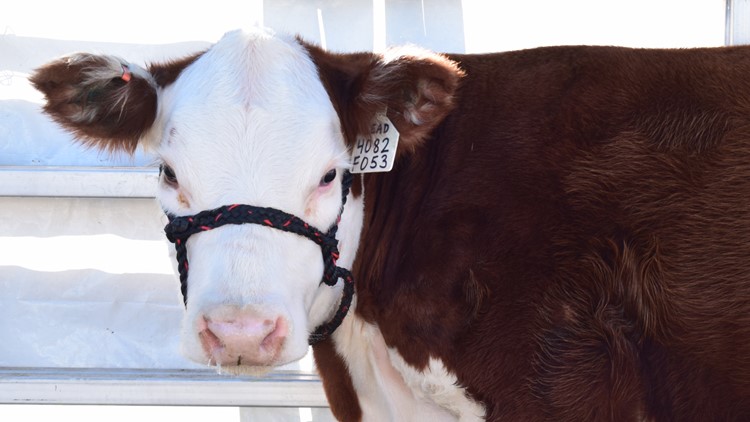 9NEWS is a corporate partner of the National Western Stock Show