DENVER — Tanya Lee said over the past 48 hours, she has gone from living a nightmare to having her prayers answered.
On Saturday, Lee, her husband and their three sons arrived in Denver from their home in Washington state to show their prized pigs, Doug and Roger, at the National Western Stock Show.
The Lees stayed the night at the Comfort Inn on Tower Road near the airport. But when they woke up on Sunday, they found that someone had stolen their truck and trailer and, with it, Doug and Roger.
"Just an absolute nightmare," Lee said.
For 48 hours, the Lees feared they would never see their beloved pigs again. But then, early Tuesday morning, they received a call from Commerce City police that the truck, trailer, Doug and Roger had been found abandoned on the street about 10 minutes from the Lees' hotel.
"No words, because we're so happy we have them back," Lee said.
"When they heard our voices, they hopped up on the boards on the trailer and were like, 'Oh my god, you guys are back. Our owners are back. Our family is back,'" said Blaine Lee, Tanya's oldest son.

The Lees said Doug and Roger each lost about 10 pounds and were slightly dehydrated following the pig-napping. After two days of deprivation, they spent much of Tuesday eating and drinking, because pigs do, in fact, eat and drink like pigs.
The Lees, on the other hand, spent much of their day counting their blessings -- grateful, they said, for a happy ending to a most unusual story.
"I never in my lifetime would have thought that this would ever happen to us and, like I said, a living nightmare that's turned into a miracle," Tanya Lee said.
After taking Tuesday off to rest and recover from their ordeal, Doug and Roger competed at the stock show on Wednesday.
Doug placed third and Roger came in 10th in the Junior Market Swine Division.
Meanwhile, Metro Denver Crime Stoppers is offering a reward of up to $2,000 for information that leads to an arrest of the person or people who stole the pair of pigs.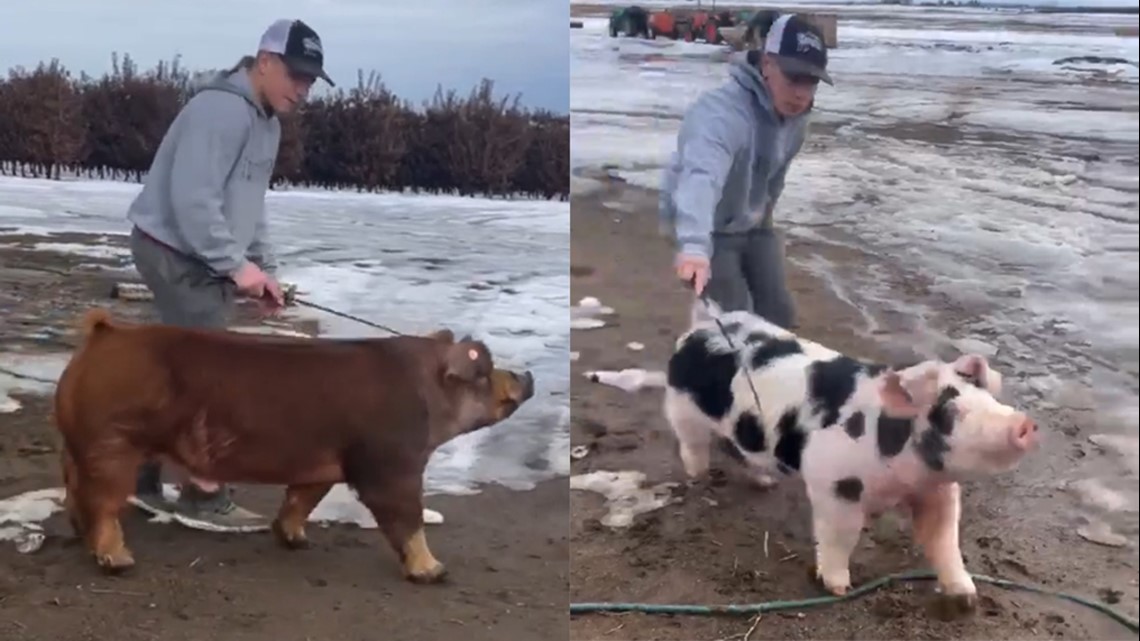 9NEWS+
9NEWS+ has multiple live daily shows including 9NEWS Mornings, Next with Kyle Clark and 9NEWS+ Daily, an original streaming program. 9NEWS+ is where you can watch live breaking news, weather updates, and press conferences. You can also replay recent newscasts and find videos on demand of our top stories, local politics, investigations and Colorado specific features.