CENTENNIAL, Colo. — Regal Cinemas will close 39 movie theaters across the United States including two locations in Colorado.
Regal parent company Cineworld announced in September it was filing for Chapter 11 bankruptcy.
Business Insider said the 39 closures are on top of 12 theaters already closed. The closures will help Cineworld save $22 million per year, according to Business Insider. CNN reports that Cineworld will reject the leases for the 39 movie theaters beginning Feb. 15.
Cineworld operates 747 locations in 10 countries, with 500 of those theaters in the United States including those under the Regal banner.
"The pandemic was an incredibly difficult time for our business, with the enforced closure of cinemas and huge disruption to film schedules that has led us to this point," Cineworld CEO Mooky Greidinger said in September.
Tikahtnu Stadium 16 Imax and RPX (Anchorage, AK)
Metro Point (Costa Mesa, CA)
Berkeley 7 (Berkeley, CA)
Parkway Plaza Stadium 18 and Imax (El Cajon, CA)
Escondido Stadium 16 and Imax (Escondido, CA)
Hemet Cinema 12 (Hemet, CA)
Sherman Oaks Galleria 16 (Los Angeles, CA)
Yorda Linda and Imax (Yorba Linda, CA)
Meadows Stadium 12 (Littleton, CO)
SouthGlenn Stadium 14 (Centennial, CO)
Shadowood 16 (Boba Raton, FL)
South Beach Stadium 18 and Imax (Miami, FL)
Keauhou Stadium 7 (Kailua-Kona, HI)
Bolingbrook Stadium 12 (Bolingbrook, IL)
Round Lake Beach Stadium 18 (Round Lake Beach, IL)
Fenway Stadium 13 and RPX (Boston, MA)
Bowie Stadium 14 (Bowie, MD)
Rockville Center Stadium 13 (Rockville, MD)
Brunswick 10 (Brunswick, ME)
Beaver Creek Stadium 12 (Apex, NC)
Omaha Stadium 16 (Omaha, NE)
Concord 10 (Concord, NH)
Hamilton Commons Stadium 14 (Landing, NJ)
Pohatcong Stadium 12 (Phillipsburg, NJ)
Santa Fe Stadium 14 (Santa Fe, NM)
Village Square Stadium 18 (Las Vegas, NV)
Elmwood Center 16 (Buffalo, NY)
Ithaca Mall Stadium 14 (Ithaca, NY)
Cortlandt Town Center (Mohegan Lake, NY)
Union Square Stadium 14 (New York, NY)
Greece Ridge Stadium 12 (Rochester, NY)
Transit Center Stadium 18 and Imax (Williamsville, NY)
Montrose Movies Stadium 12 (Akron, OH)
Barn Plaza Stadium 14 (Doylestown, PA)
Oaks Stadium 24 (Oaks, PA)
Greenbrier Stadium 13 (Chesapeake, VA)
Stonefield Stadium 14 and Imax (Charlottesville, VA)
Meridian 16 (Seattle, WA)
Gallery Place Stadium 14 (Washington, DC)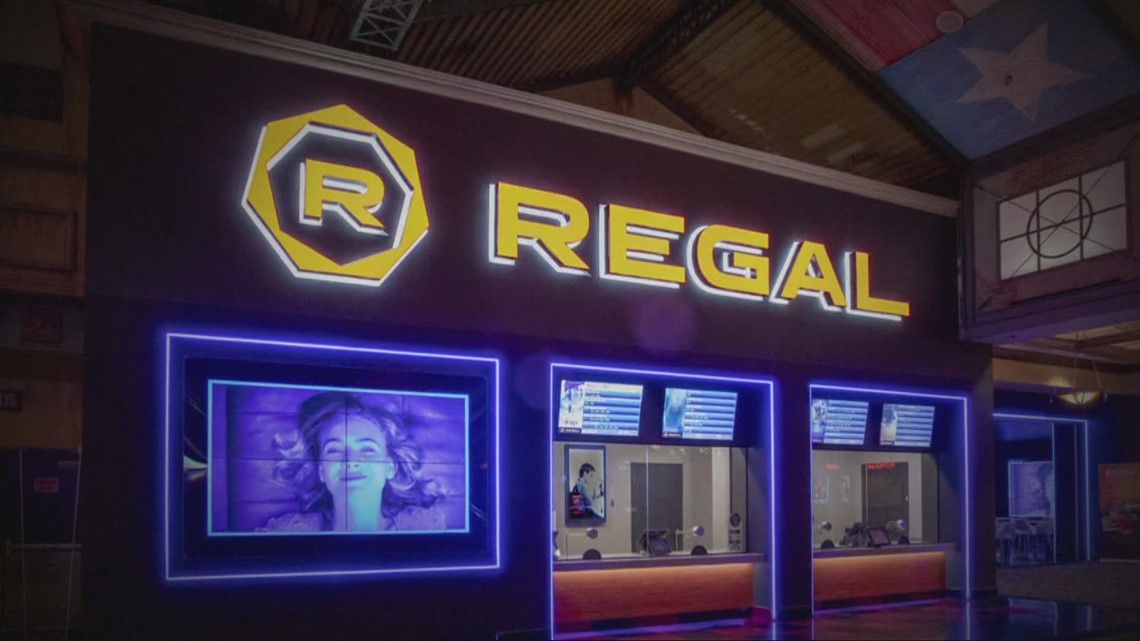 9NEWS+
9NEWS+ has multiple live daily shows including 9NEWS Mornings, Next with Kyle Clark and 9NEWS+ Daily, an original streaming program. 9NEWS+ is where you can watch live breaking news, weather updates, and press conferences. You can also replay recent newscasts and find videos on demand of our top stories, local politics, investigations and Colorado specific features.