DENVER — Country music star Blake Shelton is returning to Colorado next year for a concert at Pepsi Center.
Shelton will bring his "The Friends and Heroes 2020 Tour" to Denver on Saturday, March 14 alongside special guest Lauren Alaina, according to a news release from Warner Music Nashville.
Guests can also expect appearances by The Bellamy Brothers, John Anderson and Trace Adkins.
The 2020 tour will hit 16 cities throughout the country, and kicks off Feb. 13 at Moda Center in Portland, Oregon. The tour wraps up March 31 at Little Caesars Arena in Detroit, Michigan.
"The Friends and Heroes Tour was so exciting and successful last year that I couldn't imagine not trying something like that again," Shelton said in a news release. "Even though every night when the show wrapped, I would tell the audience that they might never see something like this again, with these legends, my plan all along was to at least try to make that happen."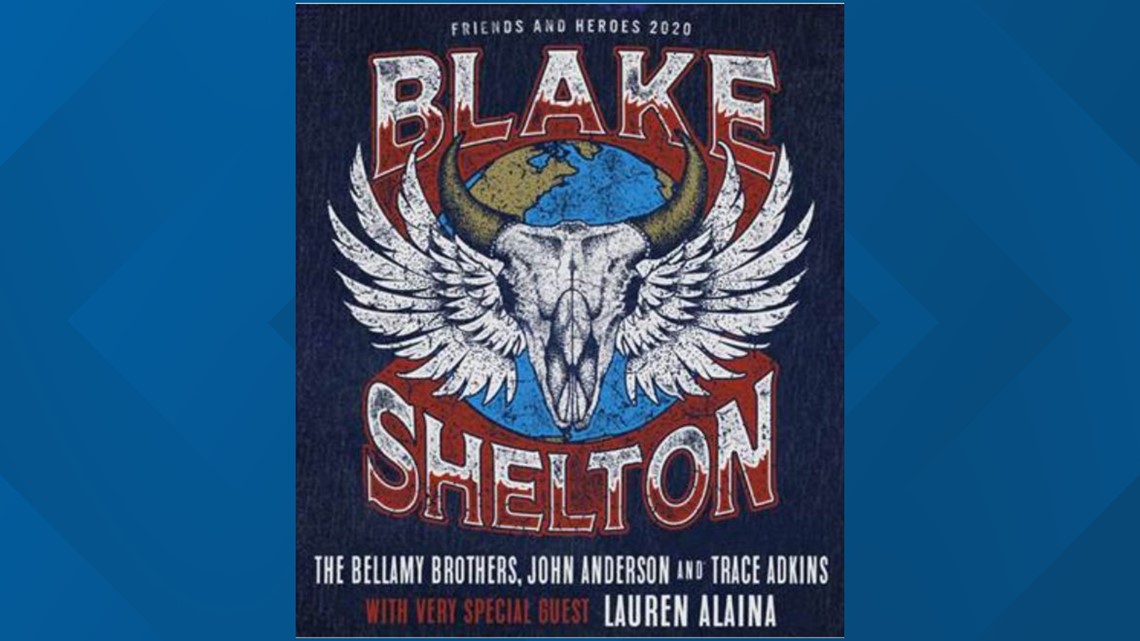 American Express card members can purchase tickets before the general public starting Monday, Oct. 21 at 10 a.m. through Thursday, Oct. 24 at 10 p.m. Tickets for the general public go on sale Friday, Oct. 25 at 10 a.m.
In the release, Warner Music Nashville said a limited number of exclusive VIP packages will be available.
"I feel like it was the best concert experience that I've ever been involved in, and I'm ready to get fired up again," Shelton said.
Shelton's latest song, "Jesus Got a Tight Grip," is one of five new songs on his upcoming album Fully Loaded: God's Country, which is set to be released on Dec. 13.
In 2016, Shelton played a free, surprise concert at The Grizzly Rose in north Denver.