BROOMFIELD, Colo. — Australian metal band Parkway Drive has announced a return to Colorado this summer.
Parkway Drive will be joined by Hatebreed, Knocked Loose, and Fit For a King at Broomfield's 1stBank Center on Wednesday, Aug. 26.
Tickets for the Colorado concert go on sale Friday, Feb. 21 at 10 a.m. at AltitudeTickets.com. Prices range from $33 to $45 plus service fees.
"USA and Canada, the time has finally arrived! This tour has literally been years in the making. You wanted to see the full Parkway Drive show, this is it," said Parkway Drive vocalist Winston McCall. "Full production, full set, stacked line up, no excuses."
Parkway Drive's largest headlining North America tour to date will kick off on Aug. 21 in Sacramento and will wrap Sept. 17 in Irving, Texas. A complete tour schedule can be found online.
"We have been waiting, building, grinding for so long to give you guys the chance to experience this event in its full, uncompromising entirety and ladies and gentlemen, that moment has arrived," said McCall. "You think you know what's coming, you think you know what we are capable of, be warned. Up until this point, you have only scratched the surface. This is just the beginning. We'll see you soon. Be ready."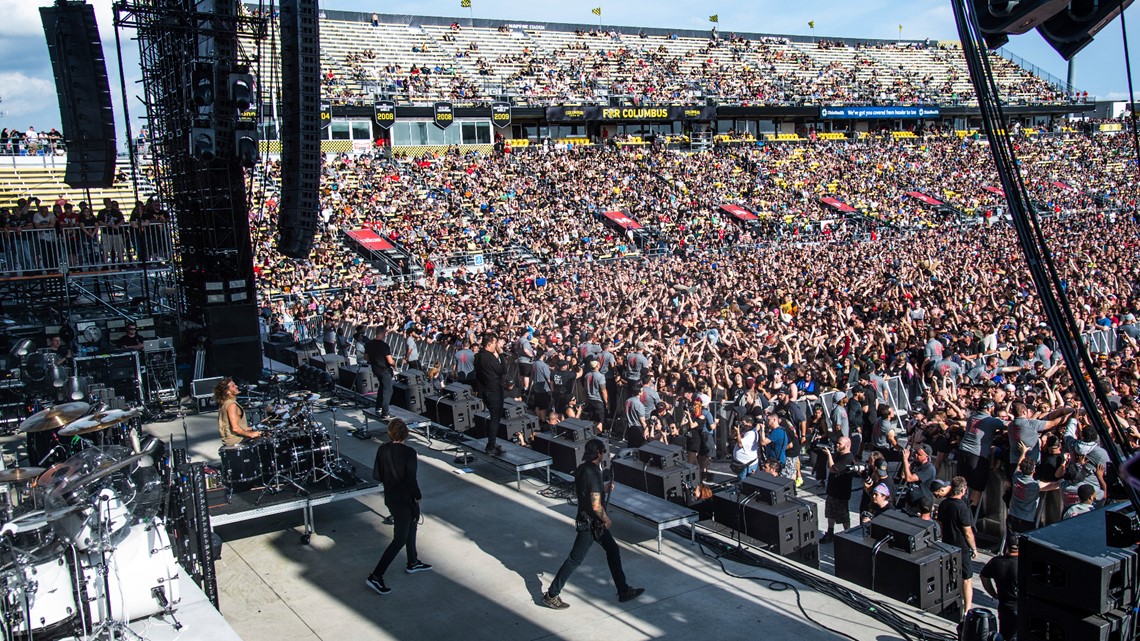 Formed in 2002, Parkway Drive consists of vocalist Winston McCall, guitarists Luke Kilpatrick and Jeff Ling, bassist Jia O'Connor, and drummer Ben Gordon.
The 1stBank Center is a music and sports arena located about 15 miles northwest of downtown Denver on U.S. 36, in Broomfield, Colorado. The venue, which opened in 2006, can seat up to 6,500.