They are one of a few charter schools in the state to field a marching band and have been the class 2A state champions for the past two years.
This year, they're putting in hard work and dedication during their summer band camp hoping to stay on track for another state championship win.
Band Director Christina Schwartz-Soper took over their competitive marching band program in 2006 when the school was relatively young, and now they are on the path to a third-straight state title. She said it was a journey she didn't expect.
"It's so much bigger than anyone could fathom," said Schwartz-Soper. "From community to personal development and responsibility to team and family, to the parent community that embraces these kids to exposure to their state, for some their country, sharing and pairing with other people who do the exact same things."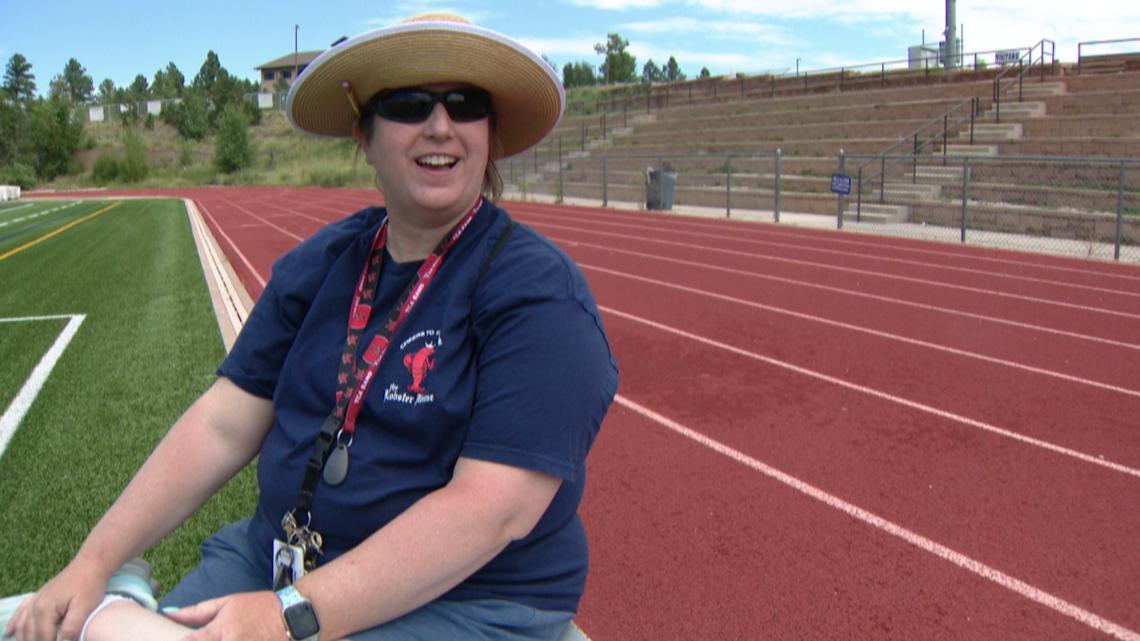 The Classical Academy Marching Band has about 112 members and used their time during summer band camp doing calisthenics, running, and getting into shape so they can learn to perform a show about eight minutes long.
It's a show they'll perform while marching, running, playing their instruments and spinning flags. It's part of a process that gets incoming freshmen used to marching and playing at the same time.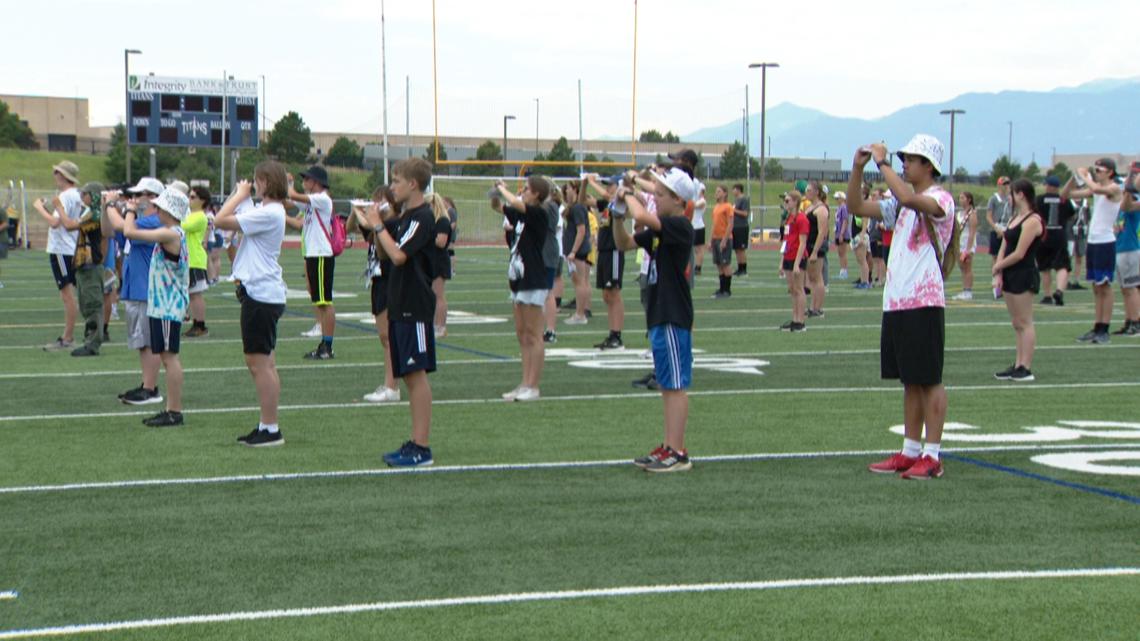 "Marching band is a very physically taxing sport, it takes a lot," said junior Jeremiah Smith, "We come out and we go back over the basics of marching for those of us who have forgotten and teach the freshmen."
Smith is a trumpet player and section leader in the band. He said showing the incoming freshmen the pride they have in the marching band is important to achieving their goal.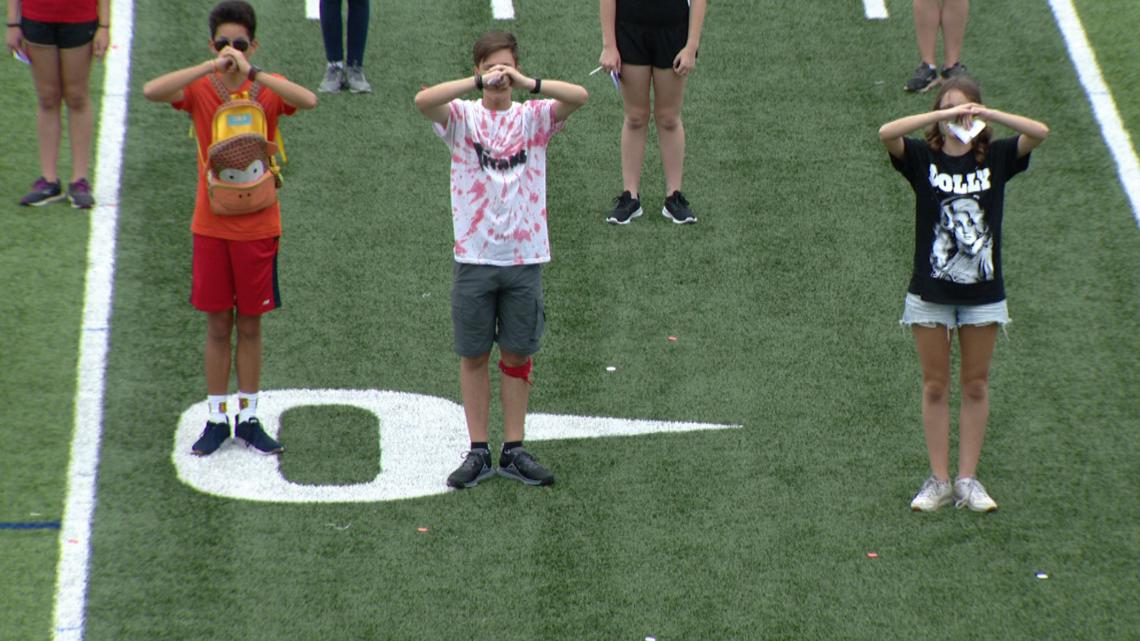 "Band spirit is a big thing," Smith said. "Showing the freshmen that we have spirit and excitement to do this and to win - showing them that is a big part of it because coming in as a freshman and seeing how hard the juniors and seniors were working, that was always a big thing for me to strive for more."
Corrine Thornton is a senior saxophone player for the marching band. She said it's that same spirit that she saw from her older brother that started her on her path to music in middle school.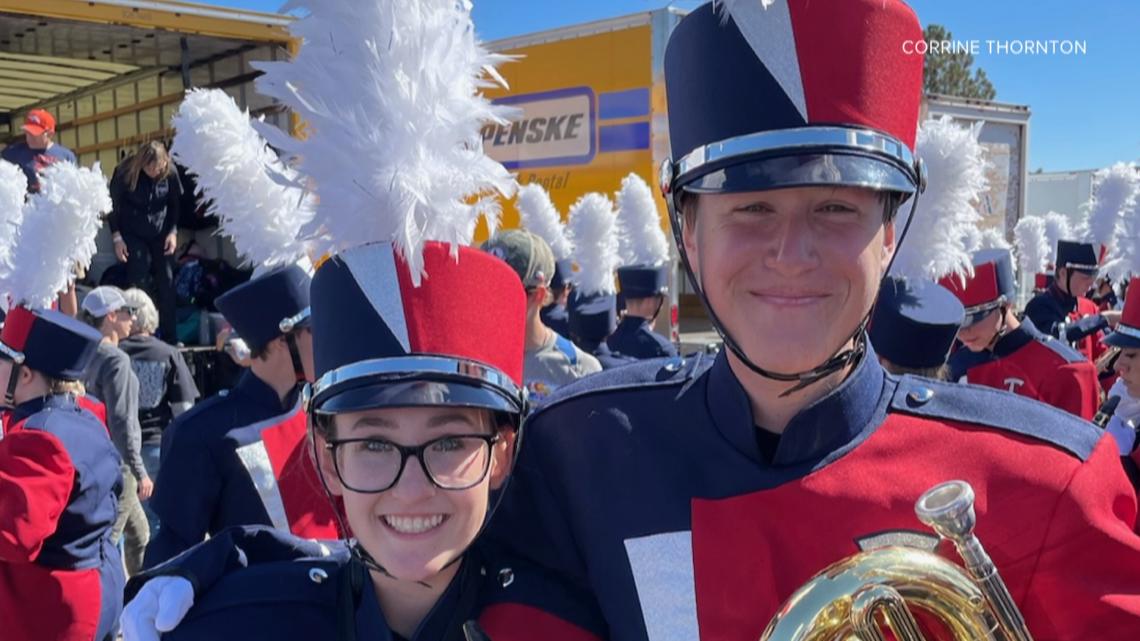 "He was definitely the reason why I started band in 7th grade," Thornton said. "I think he was a huge part of the reason I stayed with it,"
Thornton is in her last year of marching in high school, and she said if they win state again this year, it will be special.
"We got state champions my sophomore year as well, which my brother was in the band at the time too," Thornton said. "I would say it's a lot of work but it's definitely worth it in the end."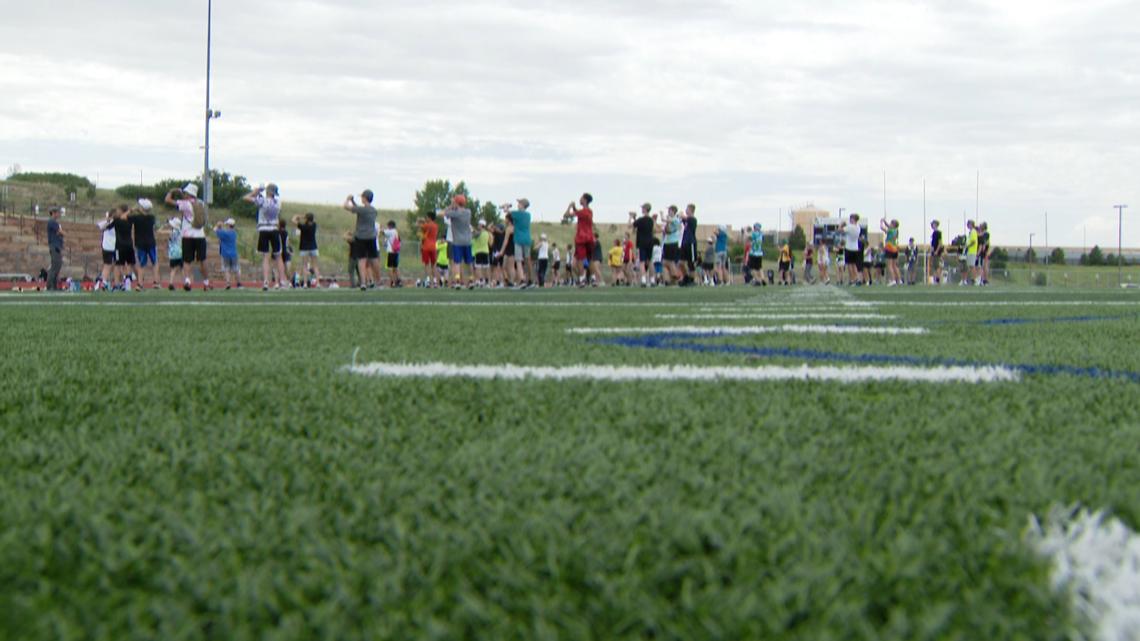 It's a journey that this marching band starts each year on the practice field that they hope ends with more than a state title.
"To recognize the journey, that they have ended in a totally different transformative place than they started this season," said Schwartz-Soper. "It's a hard lesson, it's not really fun when you go through it but what a powerful lesson it is."
Share your photos and memories with 9NEWS using the hashtag #Bandon9.
> Watch 9NEWS original shows, live Colorado news and weather updates, daily forecasts, and sports coverage for free on the 9NEWS+ app on Roku and Fire TV.