9NEWS partners with Bringing Music to Life, which asks people to donate their used instruments to benefit students in struggling music programs across Colorado.
Brian Stevenson, co-owner of Rocky Mountain Music Repair, located at 2150 W. 6th Ave. E. in Broomfield, said the instrument drive helps meet the needs of the students.
"The schools help fill that gap, but there's always kids that need instruments but don't have them," Stevenson said. "Every year, we get kids that might not have had the opportunity to be in band if the schools didn't have the instruments to give to them."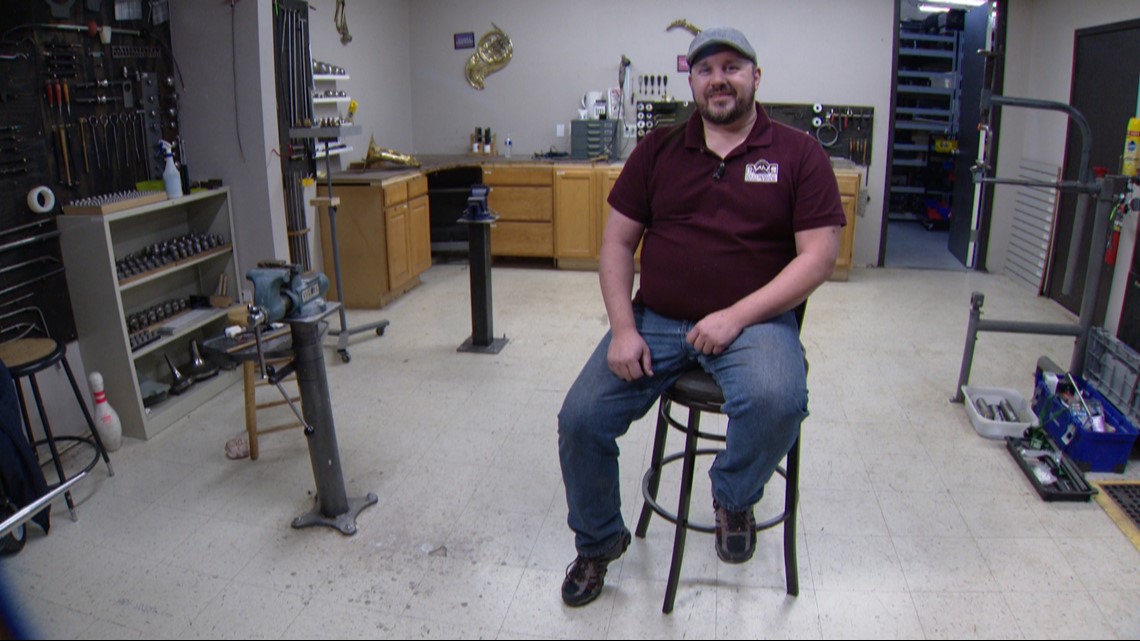 Stevenson and his wife, Deanna, started their repair shop in 2013 with a mission of fixing woodwind and brass instruments so that the instruments are in the best possible condition for students.
"We were band directors before we did all this, and we realized that the best way we could help the kids was to get them the best instrument possible," Stevenson said. "Now we're really excited that we're the ones that get to actually get our hands (dirtier) in that work and get the horns ready for the kids."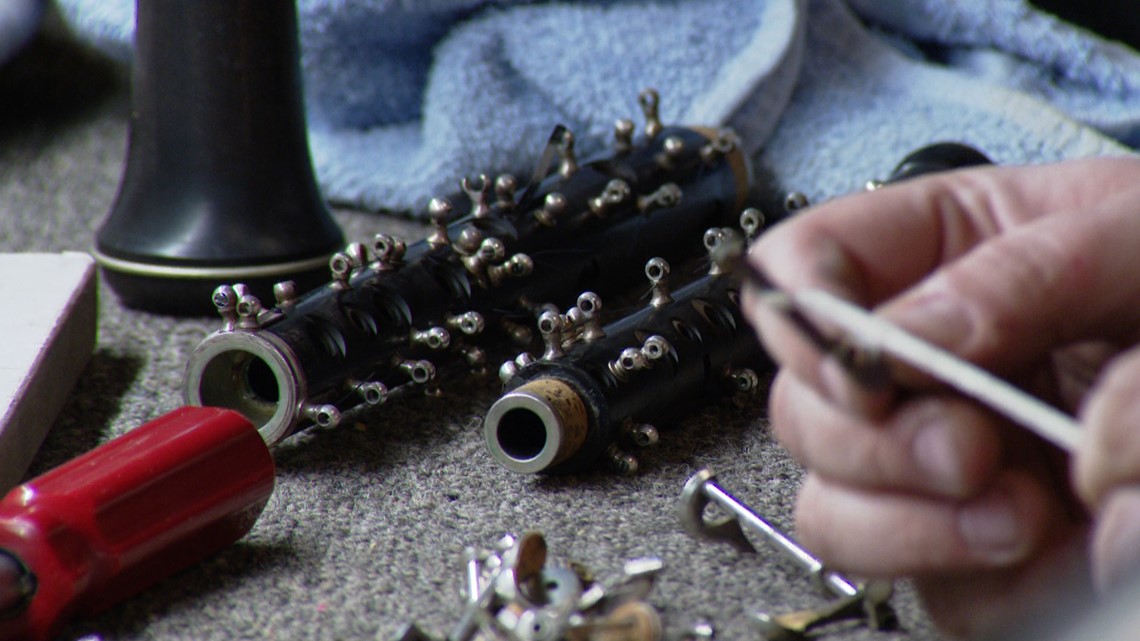 Rocky Mountain Music Repair will be getting dents out of trumpets and replacing clarinet pads for Bringing Music to Life. It's a responsibility Stevenson and his staff took over this year.
"We're really excited that our new role, that we are the primary brass and woodwind repair shop them now," Stevenson said. "The goal is to get as many horns in kid's hands as possible, and now is the time we can do that."
Last year, the drive collected about 900 instruments. This year, they hope to collect even more. Stevenson said his shop is ready for the challenge.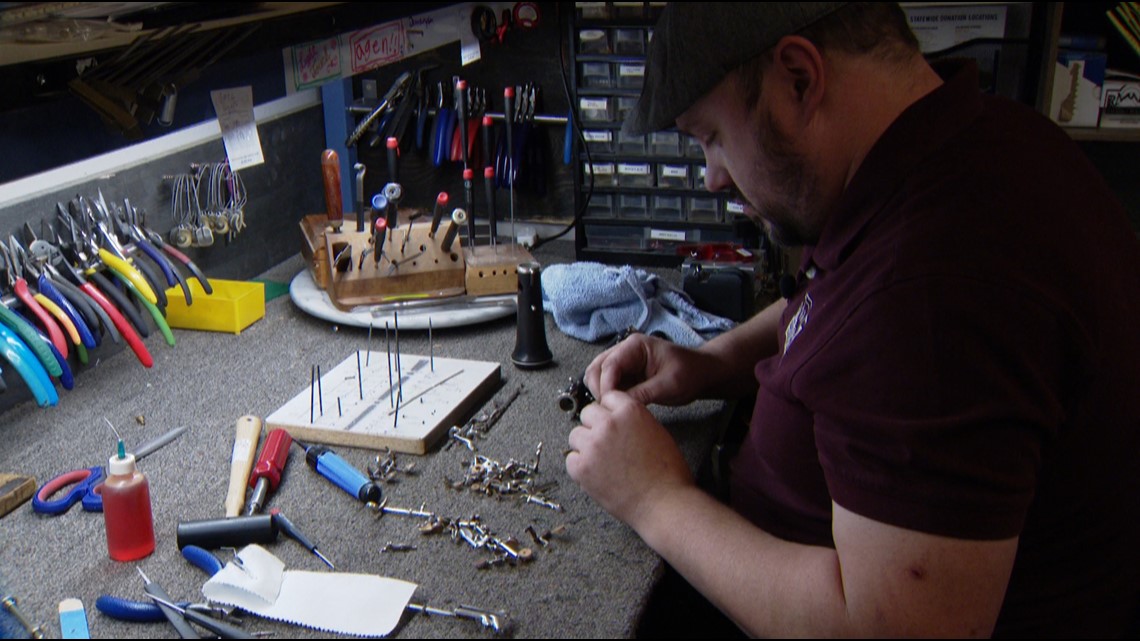 "I will get my hands on literally every single instrument, and we'll make sure that it gets to the best place possible," Stevenson said. "There shouldn't be barriers to music, and if I, as a music repair shop, and Bringing Music to Life as organization can get rid of the one barrier of getting an instrument in your hands, that's what we need to do."
The hope is that these instruments will create lifelong memories for students and help them with their academic success.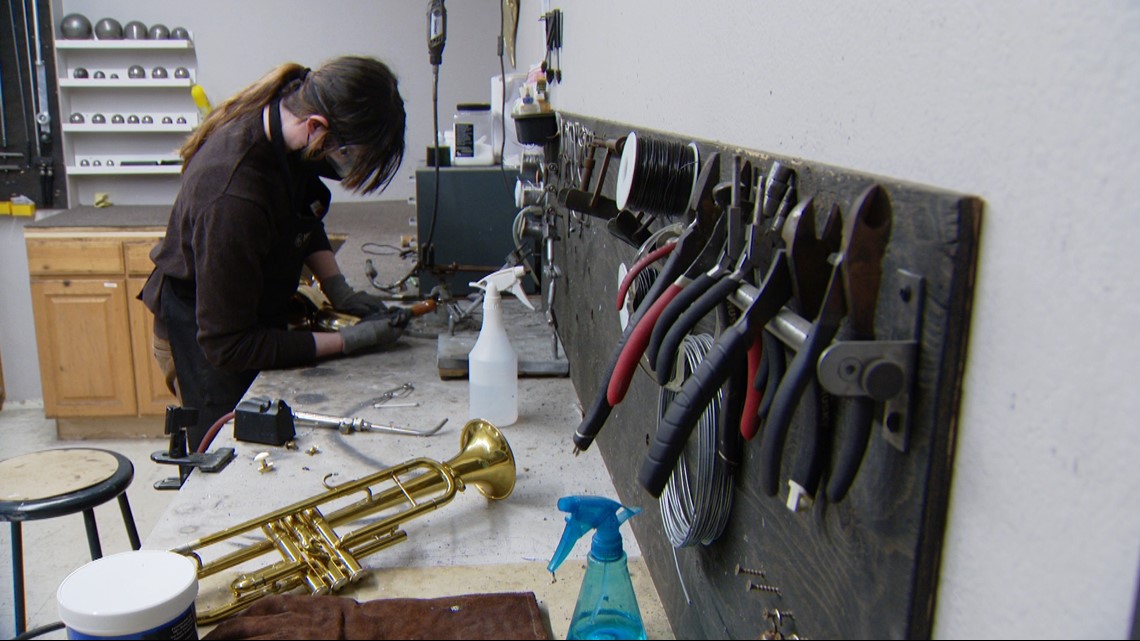 "It has shown time and time again that music leads to better success in every other area of academics, and it's one of the only activities that engages all five of your senses at the same time," Stevenson said. "Music is a lifelong passion, but if we don't give them a good trumpet, a good clarinet to play, they're not going to be motivated to keep on playing because they're going to think they're bad at it."
To donate a used instrument or funds that Bringing Music to Life uses to repair and refurbish the instruments, visit their website.