Life is a lot easier when you have some things on which you can depend- like a good pair of jeans, comfy boots, warm mittens, a reliable car and a few go-to recipes. Let's add something else to that list – a good kitchen knife. Using professional grade knives makes cooking, something we all must do, easier and more enjoyable. Even if cooking isn't your thing, a good knife can change your mindset from dread to curiosity. In the spirit of curiosity, I asked founder of New West Knifeworks Corey Milligan to offer his suggestions on the knives best cut out for most home cooks (pun intended). Milligan has been on a 25 year mission to create the finest knives in the world, and his New West Knifeworks knives have been lauded by everyone from Bon Appetit to the New York Times.
Based on a Japanese knife shape, the Santoku is a kitchen staple. The blade isn't too long and has a rounded end so it's less intimidating to use. A Santoku is ideal for chopping, slicing, and dicing everything from herbs to the toughest vegetables.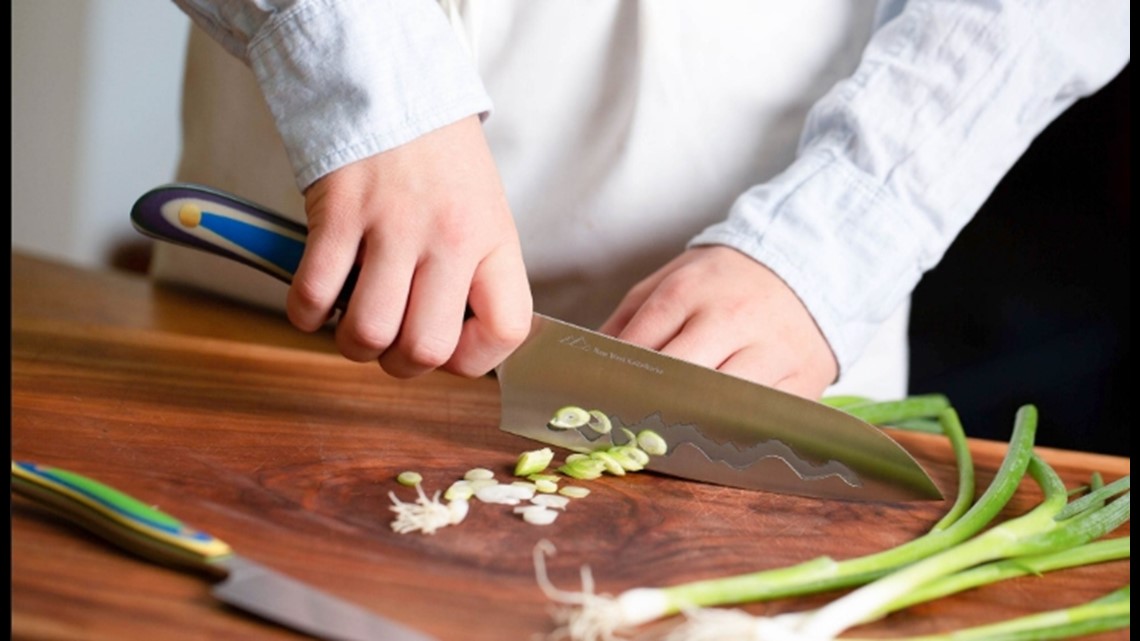 2. What is the best kitchen knife for pros and advanced home cooks? The 9" Chef Knife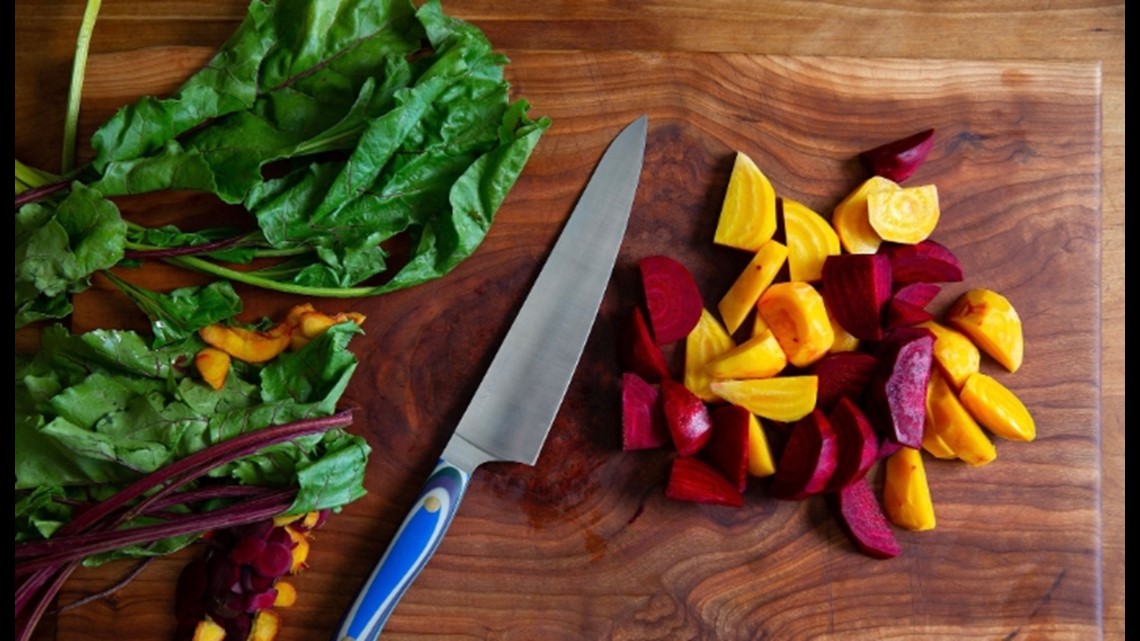 Chef knives come in a variety of sizes, but the most important aspect isn't the length of the blade but the balance. As you grip the knife by the handle, it should feel evenly balanced in your hand providing you complete control. Test the rocking motion and your ability to cut straight. The 9" chef knife is a versatile tool because it provides smoother cutting and a wider blade that's perfect for scooping ingredients from the cutting board.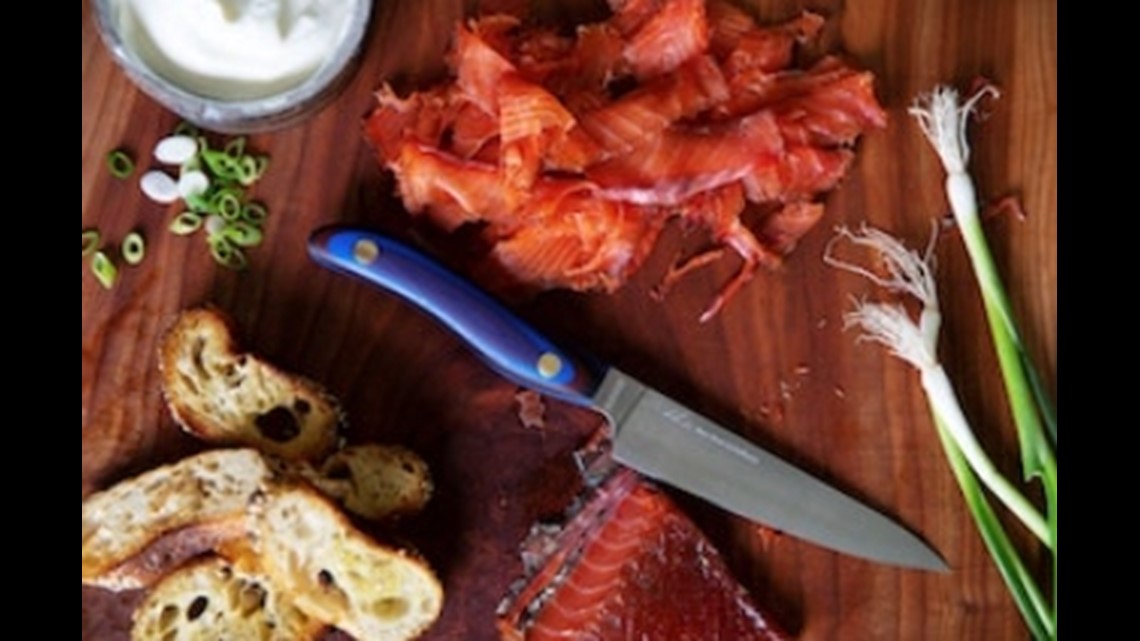 Whether you're an experienced cook or if you're just starting out, the 6" Petty Knife sets you up for success. It performs well on a cutting board and is light and agile in the hand. Pros find it to be a great companion for quick jobs and detail work; beginners find the shape and size very approachable for all-round use. If you were about to head out on a road trip or were planning an extended stay at a rental house and needed one all-purpose knife, this is the one you'd want.
New West Knifeworks has a new store in Cherry Creek at 185 Fillmore Street. Shop the entire collection of kitchen knives and experience the Mountain Man Toy Shop equipped with knives for the outdoorsman in all of us. Also...throw a tomahawk. For more information, go online or call 877-258-0100.
THIS ARTICLE INVOLVES COMMERCIAL CONTENT. THE PRODUCTS AND SERVICES FEATURED APPEAR AS PAID ADVERTISING. FOR MORE INFORMATION, EMAIL US.
COLORADO & COMPANY IS A PART OF 9NEWS AND FEATURES COLORADO EVENTS, COMPANIES, BUSINESS PEOPLE AND OTHER GUESTS FROM AROUND THE COUNTRY.