Tip #1: Praise your teen for the effort, not the outcome
According to Lifestyle Expert Elisabeth Leamy, we can control our effort, but we can't always control the outcome. So, instead of complimenting your son on how well he did on a test, praise him for how hard he studied for it. Instead of focusing on how many points your daughter scored in a game, applaud her for the hours of practice she put in. After all, somebody else may have scored even more points or gotten an even higher grade on the curve. What matters is effort.
Tip #2: Encourage your teen to smile!
Yes, it sounds crazy, but according to Leamy, another study showed that when we put our face in a smiling position, it makes us feel better because of the close connection between your body and our mind. Some teens don't want to break into a big, wide grin, because many wear braces at this age. Leamy wanted to switch her own daughter Kelsea to Invisalign® clear aligners from traditional braces for her phase two orthodontic work for two main reasons: She found out Invisalign treatment is proven to fix teen smiles, from simple to more complex cases and she wanted to help her from feeling self-conscious, so she would want to smile more.
She was so comfortable in her Invisalign aligners that she kept them in for her school picture! And she hasn't had to miss any basketball or play practices to go to emergency visits for broken wires and brackets.
If you and your teen are curious, Invisalign.com has a great tool on its site that shows you all of the Invisalign-trained orthodontists in your area.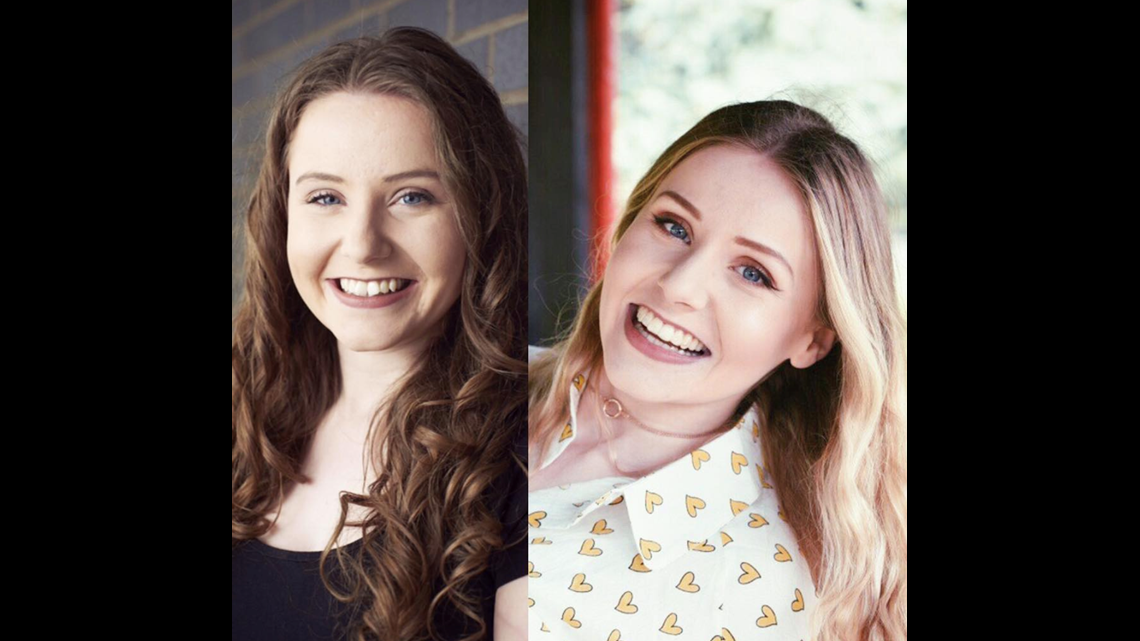 Tip #3: Find their "true talent"
There is so much emphasis on academics in our culture, that we don't always recognize or celebrate people's other talents, said Leamy. Encourage your teenager to explore what they're great at outside of school and they could get a huge confidence boost. For example, some people aren't great at math or spelling but know just what to say to counsel a friend. Or are brilliant at building things. Or have a magic touch with animals. Maybe your teen is a budding chef or a gifted musician. These are not just hobbies. They are marketable skills that can boost confidence short term and lead to lucrative careers long term.

Tip #4: Put your teen to work
A few decades ago, nearly 60 percent of teenagers held jobs, said Leamy. Today, less than a third do. Working helps teenagers develop responsibility and accountability. It helps them improvise and problem-solve when things go wrong. Having their own spending money will also help young people gain some control over their own destinies. Encourage your teenager to get a job and they'll be busier—and happier—in 2019.

Invisalign® clear aligners, an alternative to metal braces, are proven to fix teen smiles. The clear aligners are virtually invisible and removable, as well as customized for your teen by an Invisalign-trained doctor guiding the personal treatment journey. For more information and to find an orthodontist or dentist near you, visit Invisalign.com.
THIS ARTICLE INVOLVES COMMERCIAL CONTENT. THE PRODUCTS AND SERVICES FEATURED APPEAR AS PAID ADVERTISING. FOR MORE INFORMATION, EMAIL US AT COCO@9NEWS.COM
COLORADO & COMPANY IS A PART OF 9NEWS AND FEATURES COLORADO EVENTS, COMPANIES, BUSINESS PEOPLE AND OTHER GUESTS FROM AROUND THE COUNTRY.